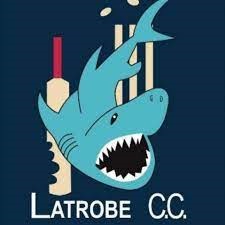 LIAM DURKIN
CRICKET
LVDCL
By LIAM DURKIN
LATROBE Cricket Club recently announced its Teams of the Decade for the 2010s.
Twelve players were selected for teams in A, B and C Grade.
The Sharks made eight A Grade grand finals in the 2010s, including seven in succession during the last years of the Central Gippsland Cricket Association, winning premierships in 2016/17 and 2018/19.
The 2016/17 triumph featured arguably the strongest fast bowling attack seen in Gippsland
cricket in recent history, with Tyron Gamage, Rob McKinley and Chris Johnson all terrorising
opponents.
Latrobe celebrated its first season in the Latrobe Valley and District Cricket League with a flag in 2018/19, which was won in dramatic fashion as the Sharks managed to defend a first innings score of 69.
As well as first grade, Latrobe won B Grade premierships in 2010/11 and 2012/13 during the
2010s as well as C Grade flags in 2012/13 and 2014/15.
Looking at the teams, it is clear the Sharks enjoyed strong depth throughout the grades in the last decade. A number of players in the B Grade team played in A Grade premierships and grand finals, while others such as Mitch Cowell even gained selection at Senior Country Week. Left-arm swing bowler Ash Halkett also contributed greatly to Latrobe A Grade sides in the first half of the 2010s and was generally regarded as highly underrated by opposition teams.
LATROBE CRICKET CLUB TEAMS OF THE 2010s
A GRADE: Anthony Bloomfield, Justin Vajler, Kaushik Aphale, Rob McKinley,
Chris Johnson, Matt Brewer, Mark Lawrence, Adam Duncan, Tyron Gamage, Jamie Brierley, Brendan Evans, Benn Zomer.
B GRADE: Michael Zomer, Steven Freshwater, Brad Aitken, Tim Cranwell, Jamie Coltman, Kris Wells, Glen Steele, Mark Lawrence, Anthony De Leonardis, Ash Halkett, Jonathon Hayes, Mitch Cowell.
C GRADE: Steve Grover, Peter Mooney, Dean Burridge, Corey Dobson, Nick Brewer, Jamie Coltman, Steve Hanning, Trent Roberts, Nathan Nikodemski, Jody Capp, Paul Dawson, Glen Steele.