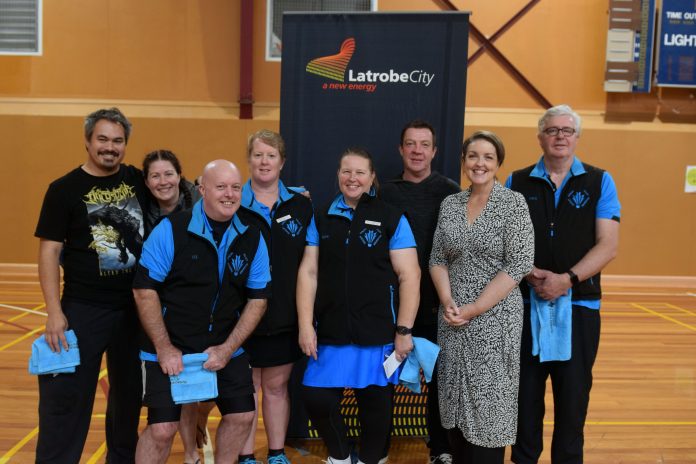 LIAM DURKIN
BADMINTON
By LIAM DURKIN
THE Gippsland Regional Indoor Sport Stadium was given a test run in hosting a major badminton tournament recently, as the Latrobe Valley leg of the Victorian Badminton Veterans Association season came to Traralgon.
More than 250 players from across the state descended on the area for the event hosted by the Latrobe Valley Badminton Association across the weekend of May 21-22.
While the event itself was a huge success, it also acted as a tremendous showcase of the GRISS's potential, which has one eye turned to hosting the sport at the 2026 Commonwealth Games.
Doncaster/Templestowe were the major winners of the tournament, walking away with titles in the top divisions. Local teams also had some success, with Latrobe Valley winning sections, as well as Sale-Maffra.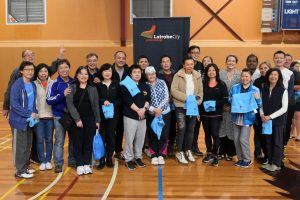 Victorian Badminton Veterans Association president and Latrobe Valley Veterans Association secretary Ruth Hardman said the success of the tournament continued the good feeling surrounding badminton, made all the more positive since the Commonwealth Games announcement.
"It was a brilliant weekend, really good fun and lots of teams, we had 34 teams of eight from all over Victoria," she said.
"It is very exciting, we are really thrilled to think it (badminton) will be coming to the Latrobe Valley (for the Commonwealth Games in 2026).
"Certainly in Melbourne the sport is growing exponentially.
"We are hoping to work with Badminton Victoria and the Com Games to make it a really successful tournament and get lots of publicity for the sport."
Technically speaking, 35 is considered veteran age in badminton, and the tournament carried many 'for the good of the game' notions.
While most sports present trophies and medals to championship teams, the LVBA took a different approach and presented something much more practical – tea towels.
"We don't play for sheep stations, we just play for a token prize," Hardman said.
"Winners prizes were an embroided towel and runners-up were a badminton pen and notebook."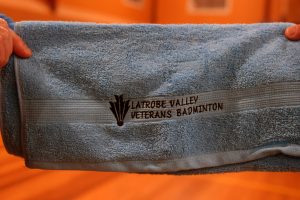 Those interested in playing badminton are invited to GRISS on Tuesday and Sunday nights to come down and have a hit.
Juniors also play on Friday nights.
Anyone wishing to find out more can phone Hardman on 0428 550 972.