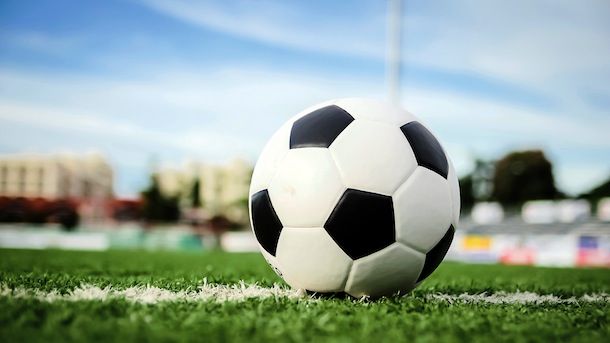 LAURIE WILLIAMS
SOCCER
LVSL
By LAURIE WILLIAMS
FORTUNA v EAST GIPPSLAND
THERE seems to have been a recruitment drive of late down Bairnsdale way, as the East Gippslanders have become competitive with those much higher on the table.
Last week, it was a stirring 2-1 loss to the high flying Moe United, and this week another narrow defeat on the road to Fortuna 60, losing only 2-0.
After their demoralising 16-0 loss to Falcons a few weeks ago the future looked bleak for the East Gippsland side, but their recent resolve would be comforting to players and members alike.
On Sunday, Fortuna started confidently by maintaining possession and looking for openings in the attacking third but the away side was resolute in defence.
Eventually the pressure tolled as player coach Hayden Tanti was able to beat keeper Conner McAuliffe to open the scoring for the Orangemen.
Just before half-time it became two as Oliver Spiteri's forward run was expertly finished by the young midfielder to give his side some breathing room.
Although on the wrong side of the result, arguably man-of-the-match honours went to East Gippsland's goalkeeper McAuliffe who, time and time again, thwarted his opposition.
Try as they might the away side couldn't hit the scoreboard, but their competitive spirit will provide much-needed encouragement for the remainder of the season.
FALCONS v NEWBOROUGH/YALLOURN
THIS fixture was billed as match-of-the-round and it did not disappoint.
After being humbled 4-0 at home against the Morwell side in the opposing fixture earlier in the season, Newborough/Yallourn was looking to exact revenge on Falcons.
Falcons, playing at home in their customary Saturday evening time slot, looked comfortable in the early stages and their dominance was rewarded as Sam Lietzau expertly converted some wonderful build-up play to put his side in front.
However, the Newborough/Yallourn outfit are not ones to shirk a contest and as the first-half evolved they worked themselves back into the game.
After possession was lost in the middle of the park Dylan Fairbrother fortuitously brought his side level and that was the score leading into the break.
The Birds were breathing fire after half-time and they regained the lead from a clumsy Jordi Vacca finish from a corner.
It was soon 3-1 and seemingly game over when young gun Lusanda Mapiye scored his first goal for the club.
Once again the Combine were not to be forgotten as they made it 3-2 with a strike from inside the box.
It was goal-for-goal in this physical affair as Mapiye made it a brace on the night, and
undoubtedly the goal of the evening as a marauding run then cross from Nonda Lazaris was neatly tucked away.
The away side again fought tooth and nail to breathe fire back into the contest, and when they scored a header from a corner with only minutes to go there was several nervous moments to come for the Falcons outfit.
The Combine would have a number of chances to equalise, but Falcons had goalkeeper Charles Simon to thank as he shut out every opportunity and single-handedly ensured three points and top spot stayed with his side.
The result sees Newborough/Yallourn eight points adrift in fifth place while Falcons maintain top spot on goal difference.
PEGASUS v TRARALGON CITY
PEGASUS, knowing that a big win over the Roosters was needed to pick up valuable goal difference, did their chances no harm with a 5-0 win.
Traralgon City was prepared to play hard, but found Pegasus was able to use their speed to achieve the desired result.
In their first meeting this season it was a 4-3 win to Pegasus, but this time around Pegasus was too quick for Traralgon City and scored a dominant victory. The win sees the Flying Horseman maintain pressure on their Morwell rivals with only goal difference separating the two sides.
MOE v MONASH
MOE proved the stronger in their cross-town rivalry match against Monash.
The last time they met it was a 5-0 whitewash, but this time Monash gave a much better account of themselves after their 8-0 drubbing the week prior.
Although keeper Peter Albanese recorded a clean sheet for the second time against Monash, the Red Devils struggled to score against a determined Monash, but it was an own goal from Caleb Semple which gave Moe the lead.
Moe's star 2021 player Tanner Pyle exploded into action laying off the ball to his forward pack and it was Connor O'Hanlon who became the difference between the two teams, scoring Moe's second goal to give them a 2-0 victory.
The win sees Moe keep pace with the leaders, and with games to come against those above them they will fancy themselves to be among the leaders come crunch time.
SALE v CHURCHILL
SALE was looking for three points to leapfrog their opponents on Sunday to move into sixth spot, and they delivered emphatically.
The win also saw them avenge their first round 1-0 loss against the Rams.
It has been said that Sale play better at home and Sunday's effort was one of their best as they downed Churchill 5-0.
Churchill was expected to do well against the Swans especially after their gallant effort over Traralgon City last week, but Sale had the honours with a good win.
THIS WEEK
Falcons v Moe, Fortuna v Monash, Traralgon City v Newborough/Yallourn, Pegasus v Sale, East Gippsland v Churchill.