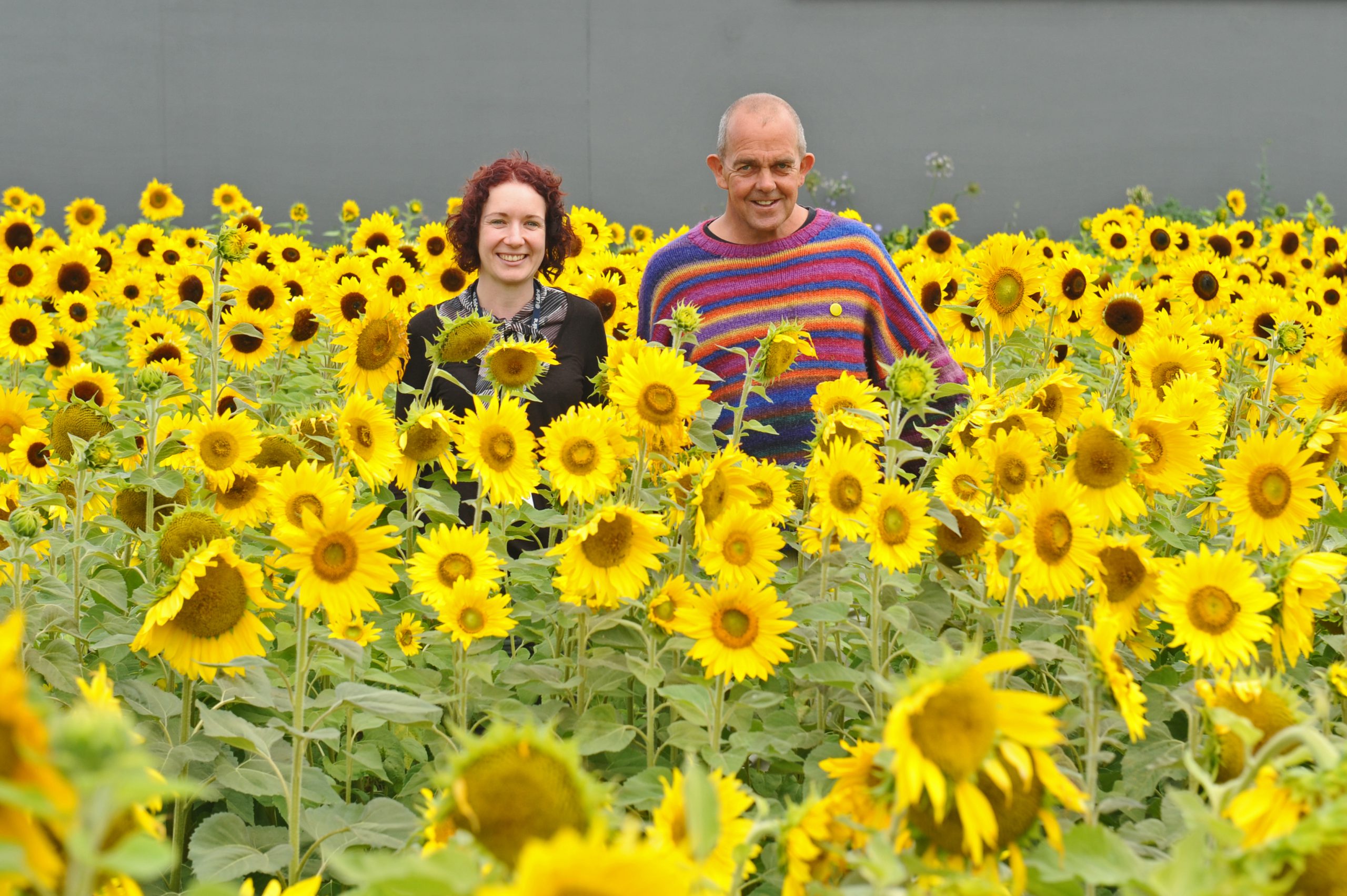 IF you don't know how to spend a lazy autumn afternoon, head to the corner of Church and Buckley streets in Morwell this Friday to join a party among the sunflowers.
ReActivate Latrobe Valley and Lifeline Gippsland are inviting members of the community to a luncheon from 1pm, with music, face painting and performances until 7pm.
ReActivate Latrobe Valley co-director Rosalea Monacella said she hoped the festivities would be as successful as the first garden party at Traralgon's VRI Hall.
"The response was absolutely fantastic – it was successful beyond our expectations," Ms Monacella said.
Sunflower giveaways and food from local cafes will be available for a gold coin donation, with all proceeds going towards Lifeline Gippsland's counselling service.
"We thought it would be a nice thing to acknowledge such an important and fantastic institution, especially because it started in Morwell," Ms Monacella said.
Lynton Azlin, who has volunteered at the 'Get Sunflowered' site since December, came up with the idea to donate to Lifeline Gippsland.
His mother had volunteered with the organisation's opportunity stores and counselling service for more than 10 years.
"Sunflowers are a proven aid for people suffering depression, because they're such happy plants," Mr Azlin said.
"Lifeline Gippsland is just down the road from where the sunflowers are, so I thought it would be good to have any money raised go into the organisation."
Lifeline Gippsland started out in 1968 with a group of volunteers offering counselling at the back of an old church on Maryvale Crescent.
Today, an average of 23,000 people across Gippsland phone the organisation's 24/7 telephone crisis support line each year.
Lifeline Gippsland chief executive Claire Davis said the proceeds would be used for training and recruiting volunteers, with the number of phone calls continuing to increase.
"It just shows the community has an amazing association with Lifeline Gippsland, because it goes back many years," Ms Davis said.
"I'm really touched, because it was very unexpected."
Mr Azlin said he hoped as many people as possible would turn out to the event, with all performers volunteering their time "for the benefit of the community".
"I want everyone who's available to come along, because it's going to be a great, fun day," Mr Azlin said.
For more information or to confirm your attendance, message 'ReActivate: Latrobe Valley' on Facebook or visit transitingcities.com/reactivate-urban-action/
If you – or someone you know – might be seeking help, phone Lifeline on
13 11 14.