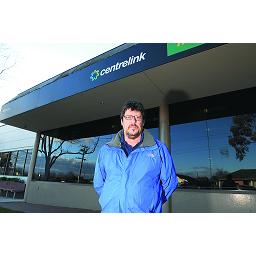 Cher Jimenez
A Morwell charity has welcomed the Labor government's move to establish a drug and alcohol rehabilitation facility in town, however, they said it was "long overdue".

"It's desperately needed. Any family that had a member struggling with addiction knows how distressing it is when you lack the facility [to address addiction]," St Vincent De Paul Society president and social justice officer Kevin Hutchinson said.
Mr Hutchinson said the society had been advocating for a bigger facility with at least 100 beds but the announcement of a 20-bed rehabilitation centre was "a start" and hoped the project would not be "derailed for political reasons".
He said drug addiction in Morwell had become a "massive problem" not only in the huge number of people using illegal substances such as ice and marijuana but it was also "intergenerational" where young people used drugs with their parents.
"We're seeing intergenerational drug use – young adults using drugs with parents right across the board," Mr Hutchinson said.
At the same time, he said, parents were concerned about their children as young as 11 or 14 already "experimenting" with marijuana or ice even in small towns such as Thorpdale where drug addiction waspreviously unheard of.
Mr Hutchinson said while marijuana was the most common drug of addiction among young people, they were able to use ice in more ways.
"There are multitude of ways ice can be used. Ice can be drunk, smoked, injected – it breaks the barrier of use," he said.
Mr Hutchinson said the Morwell community should not be concerned about having a drug rehab facility in their midst as proper security measures would be put in place.
"We're hoping for people to see this as a health facility not a criminal facility," he said.
"If you look at it as a health issue … people are going to get well. There's very low risk of danger to the community, long term the community's better off."
Mr Hutchinson said a larger rehab facility in the future would be best located in a hospital precinct where additional supports were concentrated in one area.