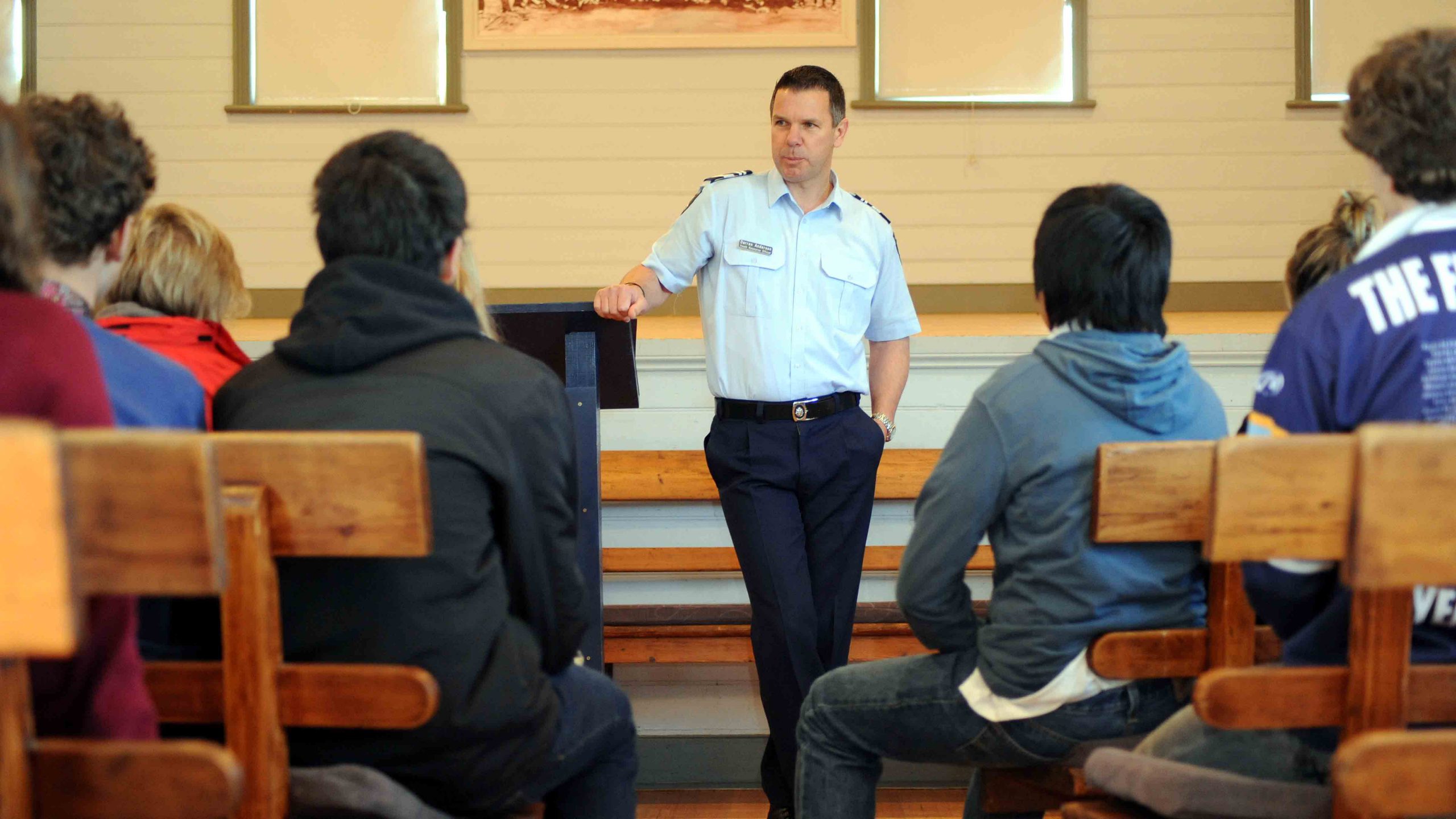 Emotive and heated responses by parents confronted with the possibility of their child suffering school bullying can be counterproductive to a school's efforts to handle the situation, according to a local conflict management advisor.
Latrobe Valley Police youth resource officer Leading Senior Constable Darren Anderson said "clouded judgements" and "rash decisions" were common by-products in the emotive reactions by parents.
"When parents are dealing with their kids who they think are under threat, it can become very emotional and very subjective for them, which can make it very hard to resolve bullying because you are working through an emotional mind field," Ldg Snr Const Anderson said.
"It makes it hard to resolve the situation, and a lot of the time, parents will only get bits of the story; but when your kid comes home telling you some nasty stuff that can happen at school, it can be hard to react otherwise."
Ldg Snr Const Anderson is solicited by local primary and secondary schools to advise teachers, parents and students on strategies to manage bullying and conflicts in school.
He said working to maintain open lines of communication between parents and teachers was the most effective tool to resolve cases of bullying in schools.
He said prevalent perceptions bullying incidents were on the rise in Latrobe Valley schools was a result of bullying finally "getting the attention it deserved" as it was being brought into the public domain.
"I might see something that has spiralled enormously, but while social media has certainly given rise to extra avenues for bullying, some aspects haven't changed one bit; it can seem like it's blown out of proportion, when really we, as parents and schooling communities, are just talking about it more."
Ldg Snr Const Anderson said while most primary schools he worked with were dealing with bullying in a proactive manner, there were a number of contemporary factors working against some schools in their fight against bullying.
"From the time kids get to school in prep, their social and personal side of learning is probably in greater need than ever before; it's almost as if we've forgotten how to teach our kids to be community members," he said.
"While schools are traditionally skilled to teach reading and writing, relying on schools to address social and personal issues is a big ask sometime.
"I think families are as integral at promoting this and preventing bullying at schools, which are already under a big strain to handle a number of the complex social dynamics of the school."