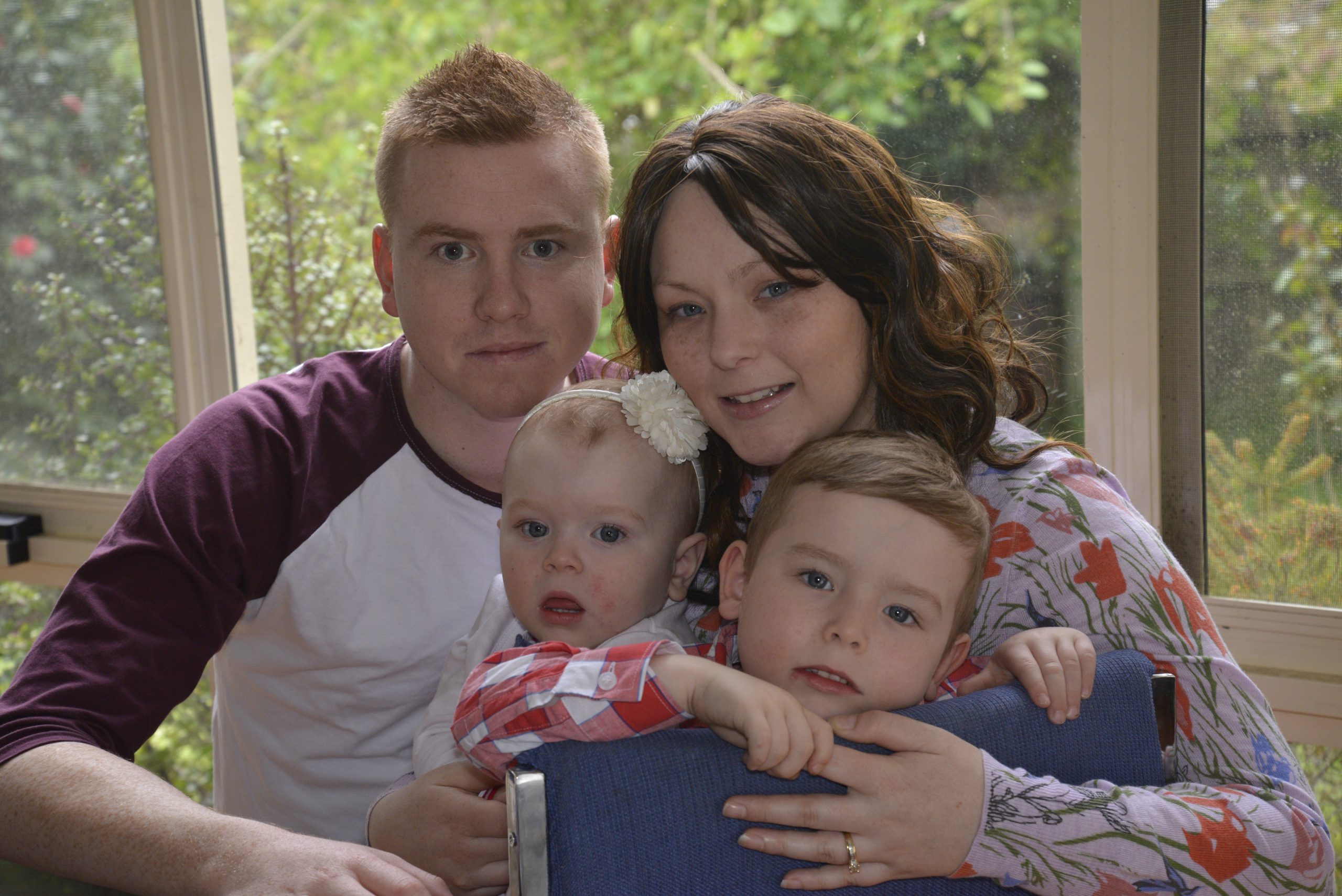 WHEN 25 year-old Bethany Lees was diagnosed with breast cancer in June, despite the initial shock, she was ready for the news.
After finding a benign lump in her breast at 17 years of age, as well as having a grandmother who suffered from breast cancer, Ms Lees said she "had a gut feeling" the lump she discovered earlier this year would be cancerous.
"When I was having my ultrasound the doctor wanted me to do my biopsy straight away and that got me thinking it was more than a benign lump," Ms Lees said.
"Because of my previous lump, I knew there was a difference in the texture and the feel of the lump."
Ms Lees' lump was graded as stage two, grade three, which refers to quick growing cancerous cells which have not spread to lymph nodes.
"It was a shock at first but I felt like I needed to find out as much information as I could to help process it before I freaked out," she said.
"I just needed to find out what the information was and to get on with it.
"I think everyone's reaction (to being diagnosed with breast cancer) is different, you deal with it however you can."
Breast cancer is the most common cancer among Australian women, with 38 women being diagnosed every day.
"There is no knowing until you find a lump because there is no symptoms or anything," she said.
"I was very lucky when I found the lump that it hadn't got to my lymph nodes and hadn't got to stage three."
Still mid-way through her chemotherapy, Ms Lees said recovery was made possible because of her fiance Patrick Stevenson.
"When you start your treatment you get sick and it is gruelling," she said.
"When I come home from the hospital, it kicks in about one to two hours after treatment; he has been wonderful and had to take on the role of mummy and daddy at times.
"I feel tired and my body is sore and I constantly have this nauseous feeling all the time, which lasts for around a week (after the treatment)."
Mother to five year-old Seth and 19 month-old Alexis, she said the journey had been tough on the family but was grateful for her strong support network.
"Alexis doesn't know too much but understands when I am sick because I can't pick her up and cuddle her all the time," Ms Lees said.
"But Seth knows Mummy is sick and knows Mummy's medication has made her hair fall out, he knows something is going on but knows Mummy's trying to get better."
Her advice to women, "make yourself aware it is out there".
"Anybody of any age can get breast cancer and self breast examinations are vital," she said.
"You can do them regularly in the shower, any abnormalities you discover get it checked because it makes a major difference if diagnosed early."
Throughout the journey Ms Lees said she had been "overwhelmed" by community support which has included a Bake for Bethany fundraiser and Girls Night In planned for Wednesday.
"It is probably the only word to describe how supportive people have been," she said.
"I didn't know there were so many nice people out there.
"You know who your friends are when you go through something like this."
Ms Lees hopes to complete her chemotherapy prior to Christmas, before beginning her radiation therapy.
Cancer Council's Girls' Night In, Traralgon is on Wednesday at Dal Mondo Function Centre, 7 Post Office Place, Traralgon.
Tickets are $10 at the door, which includes door raffle, glass of wine and nibbles on the night.
For more information or to register your business phone Raffaela Petrucci on 5174 4584.