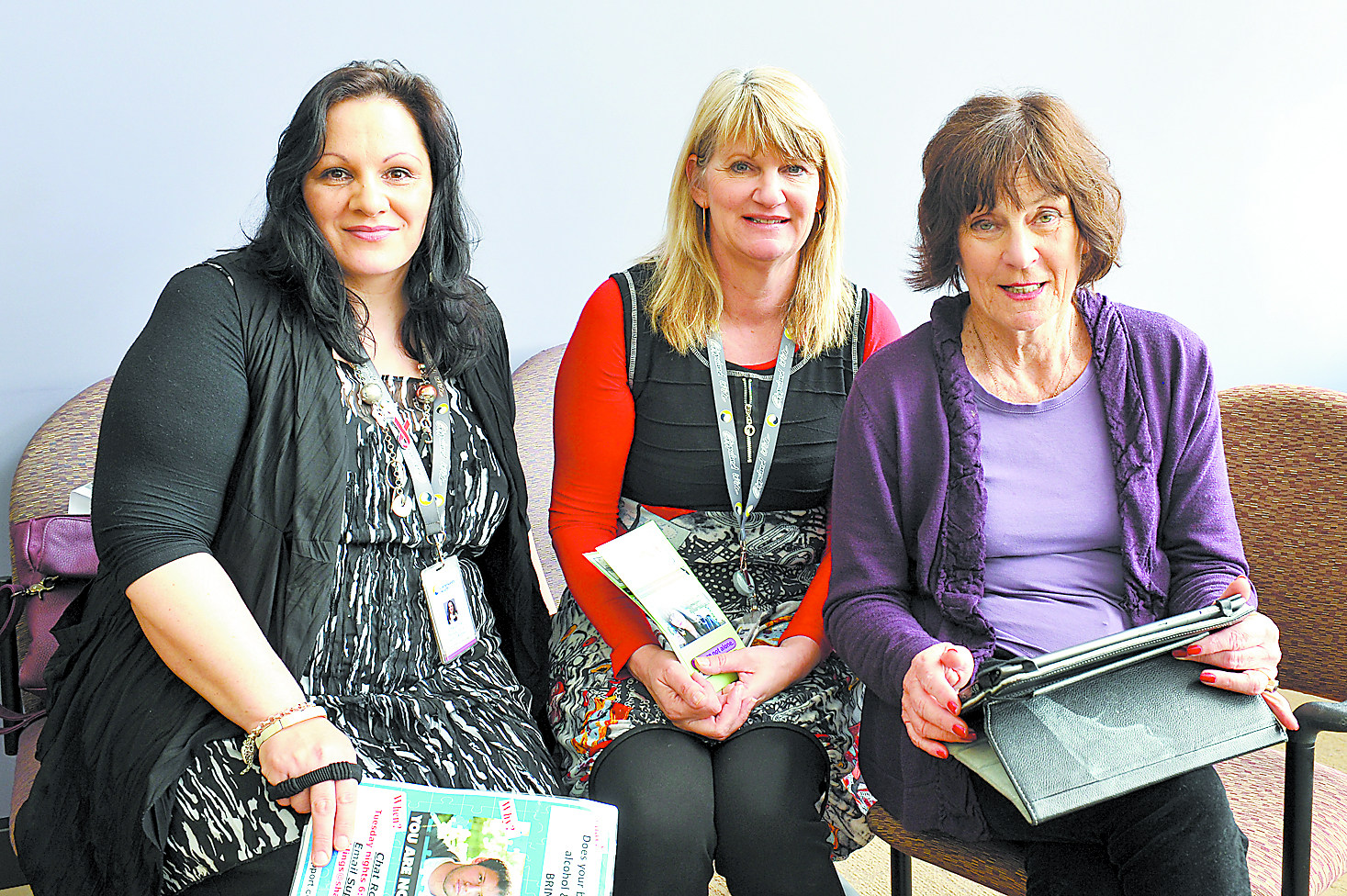 SHE had her suspicions her brother was a drug user, but continued wanting to believe things were under control and even lent him money when he asked for it.
The reality of the situation hit home when she found a text her brother had sent from her phone, arranging to meet up with his dealer.
The family confronted her brother, and years of " recovery, relapse, desperation, hatred, hurt (and) betrayal" began.
This was a story, among several others, which shared intimate and often confronting details of anonymous individuals' struggles with their siblings' drug and alcohol addiction problems.
According to Self Help Addiction Resource Centre project development officer Angela Ireland, research has shown siblings are 60 per cent more likely to pick up drug and alcohol use themselves because they feel unprotected and unsupported in their families.
"Siblings are also 50 per cent more likely to develop a mental illness as a result of this," Ms Ireland said.
"Siblings reveal they feel alone; this is a problem because they wish to keep it secret and they are ashamed."
Ms Ireland was in the Latrobe Valley to present SHARC's new website, Sibling Support, to Latrobe Community Health Service.
The Valley is Ms Ireland's first stop in regional Victoria to promote the online resource which provides support to young people impacted by drug and alcohol issues in the family.
"Siblings are the 'invisible wounded' in families where there is a drug or alcohol problem," she said, adding the online resource was a program tailor-made for siblings.
"We found for every family member who has a problem, at least five others are affected."
Ms Ireland said the program, which was targeted at young people aged between 13 and 30 years, aimed to raise awareness about the impact of addictions on other family members.
"It's been running for about nine months now, and we hope to reduce the uptake of alcohol and drugs on siblings as well as provide support and information," she said.
"The long-term goal is to have siblings as part of the treatment plan for families."
LCHS manager drug treatment services Ann Hamden said given statistics showing the Valley had a high incidence of drug and alcohol use, the program would be a valuable resource.
"Our staff deal with people everyday who have drug and alcohol dependency issues," Ms Hamden said.
"The website, which is Gen-Y oriented, is an early intervention program and we can refer people to the website."
A recent survey by the Salvation Army found alcohol abuse caused disruptions in three million families, and that more than four million Australians knew families whose children may not be properly cared for due to alcohol abuse.
The telephone survey was carried out by Roy Morgan and polled more than 1500 Australians aged 14 and above as part of the Salvation Army's Alcohol Awareness program.
For more information on SHARC's free online program, visit siblingsupport.com.au or www.facebook.com/Siblingsaffectedbyaddictioninthefami ly