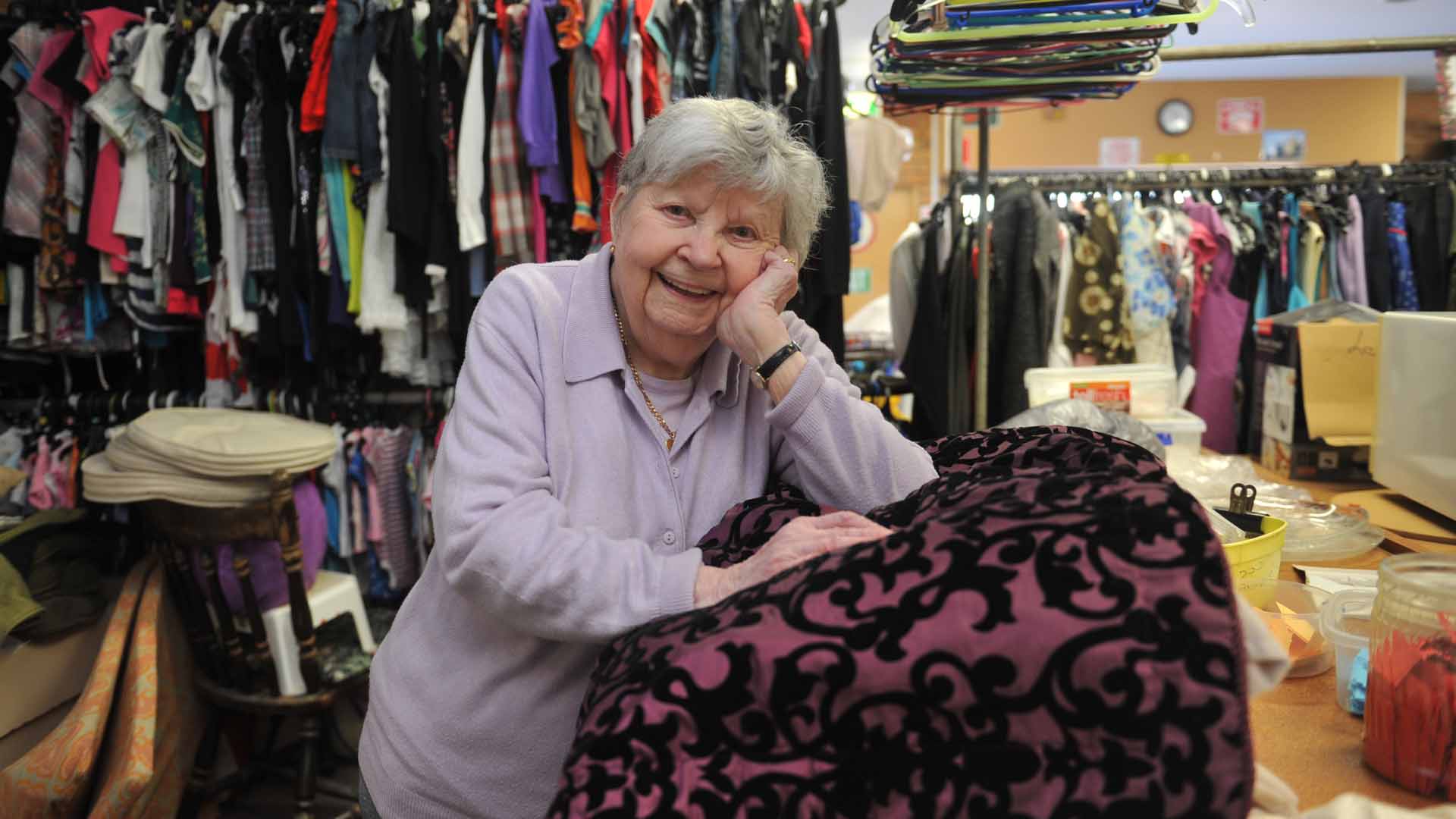 AFTER 40 years of dedication to the community, Traralgon's Marge Evans is hanging up her volunteering boots.
When Traralgon's Cooinda Hill Opportunity Shop manager approached Mrs Evans for a helping hand in 1972, she said she saw it as an opportunity to help those less fortunate.
"I said 'yes, I would give it a try' and I've always liked it," Mrs Evans said.
"I would go down (to the op shop) and mix with the ladies and I found that the work was good."
In 1969, Mrs Evans immigrated to Australia from England with her late husband Leonard and their children Graeme and Janet.
They were joined by their eldest daughter Paula and her late husband several years later.
"It was my husband's idea; apparently he had been wanting to come to Australia for a long time," she said.
"After World War II, he first mentioned coming to Australia and showed me some brochures.
"I felt sick in the stomach because I didn't want to leave (England), but now, I wouldn't want to go back."
The volunteer-run op show generates funds for disability programs including speech therapy and vocational training.
"I enjoyed the feeling that I was helping Cooinda Hill and other people," Mrs Evans said.
She said her position as back-of-shop organiser was enjoyable, more so because of friend Val Johnson.
"I enjoy seeing what things come into the shop, working with Val, pricing things and getting (items) ready for sale," she said.
Following a recent fall Mrs Evans decided it was time to retire; a decision she said was long overdue.
However, she said the extra personal time would allow her to focus on knitting and housework, as well as bake cakes for her visits to friends at Cooinda Hill.