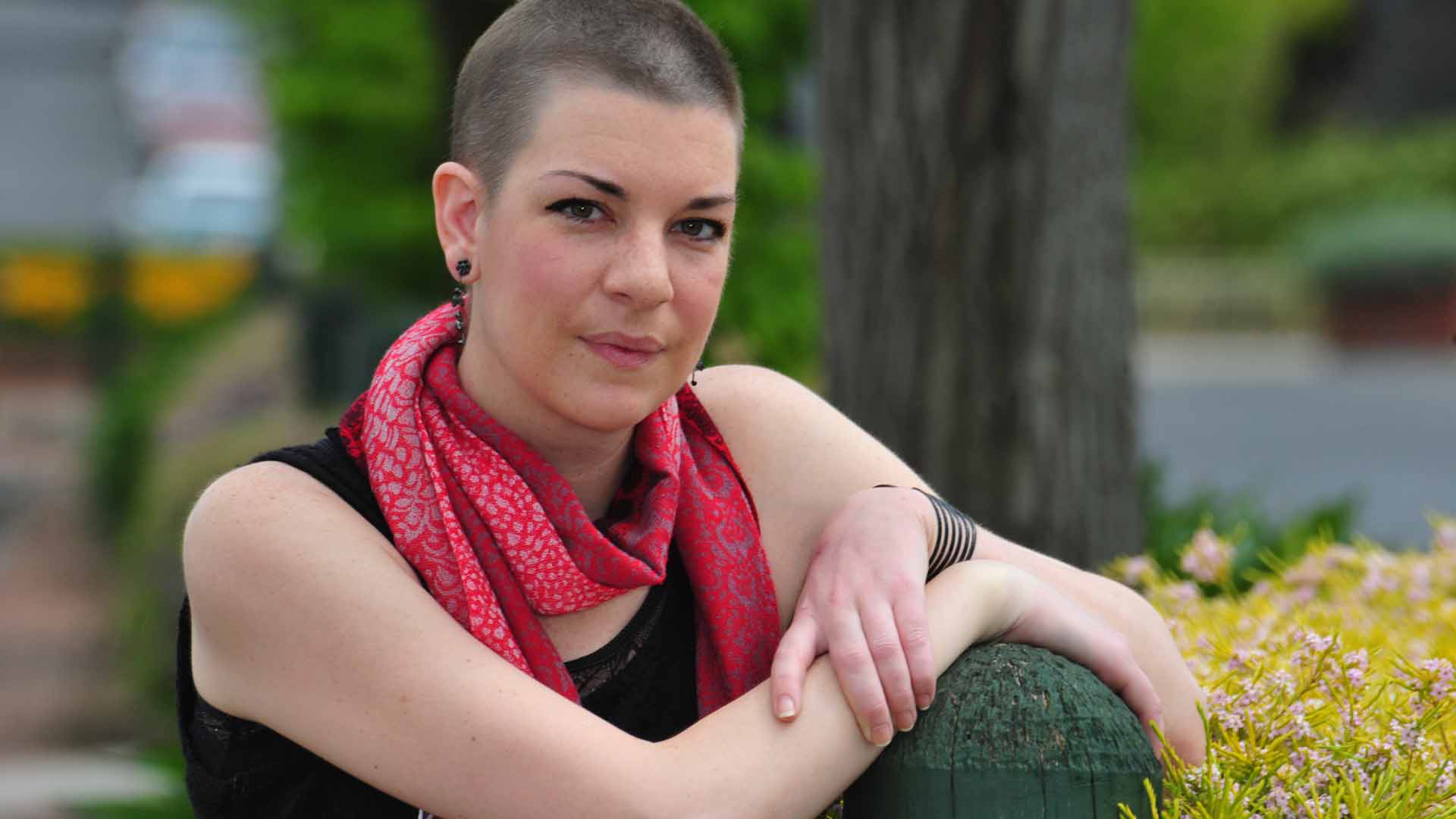 SOME sisters share secrets with each other; others share clothes.
But after today, Hazelwood North resident Bethany Dortmans will share more than just a gene pool with her younger sister Megan – she will share her immune system and her blood type.
Bethany was due today to undergo an allogenic stem cell transplant from her sister in hopes of curing her of non-Hodgkin's lymphoma, a type of blood cancer.
"When I was diagnosed, my three other siblings were tested to see if our (human leukocyte antigens) were a match; this would mean they could donate bone marrow or stem cells to me," Bethany said.
"When I had a relapse (following one round of autologous stem cell transplants), they knew my younger sister Megan would be a match."
For Megan, the decision to give a part of herself to her sibling was a "no-brainer".
"When your sister is sick, sometimes you feel there is nothing you can do, so it's great to have a practical opportunity like this," Megan said.
"I have strong faith my cells will be good.
"Since Bethany found out, she's taken on everything (so well) and I don't know if I could do the same; it's hard for some people to believe she's so sick because she looks amazing."
Bethany's determination to overcome her illness with as much strength and fight as possible is reflected in her blog, for which she chose the name "Moxie".
"That's what I want to capture; to also keep friends and family updated, and help educate others," she said of her website, which chronicles her experiences and thoughts.
"Writing is also therapeutic for me; I've always been a writer."
Having undergone eight-and-a-half rounds of chemotherapy, one round of high-dose chemotherapy and one previous autologous transplant of her own stem cells in the last 12 months, 30 year-old Bethany described herself as feeling "somewhere between realistic and hopeful" of the upcoming procedure.
Bethany said when presented with her options following her relapse, she had three choices; to undergo radiotherapy, stem cell therapy, or do nothing.
"Stem cell therapy is potentially life-saving technology, and it's wonderful we have access to it now," she said, adding she would embrace any chance of a cure.
While the Dortmans sisters will be recovering from the transplant, the rest of their family will be taking part in the 200-kilometre annual Peter Mac Ride to Conquer Cancer on Saturday and Sunday.
"Peter Mac has been like my second home; we have to raise $2500 and we're getting there," Bethany said, adding the sisters raised more than $1000 at a high-tea event in Traralgon recently.
While the last 12 months have been " a rollercoaster" for the former journalist, Bethany was grateful for the uplifting times.
Bethany's next milestone will be day 100 after her stem cell transplant, to find out if it has been successful.
After that, her plans are to perhaps revisit a career in journalism, to travel, and to help others.
"It's just one step at a time," she said.
Support team 'Flying Dorts' at
www.conquercancer.org.au and read about Bethany's battle on her blog at
www.moxiemoxiemoomoo.blogspot.com