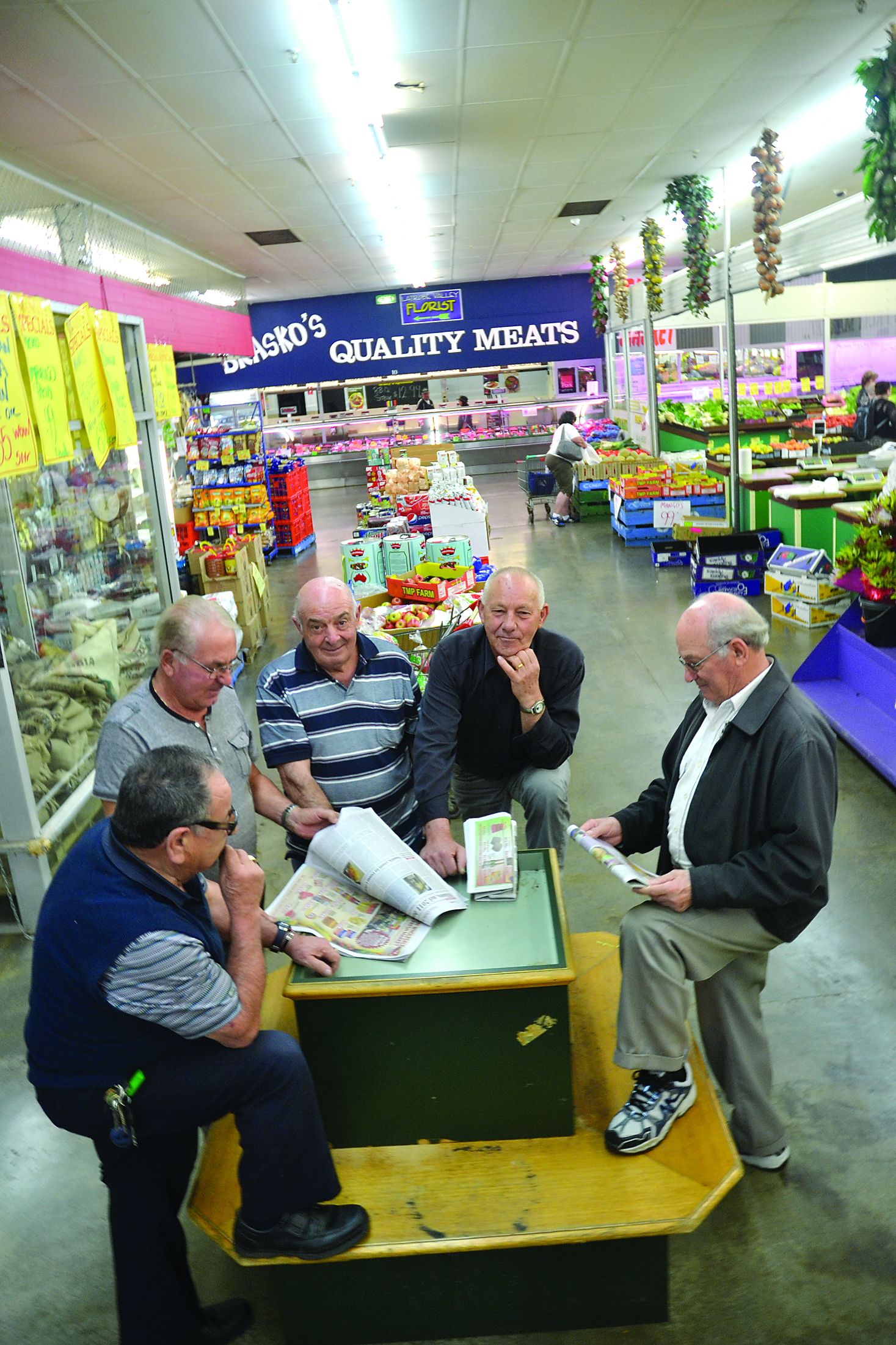 MANNY'S Arcade is considered by many community members to be Morwell's unofficial multi-cultural mecca.
With a deli, fruit and vegetable, butchers, poultry, seafood, bottle shop and cafe, the arcade is bustling with grocery shoppers and banter by mid-morning, six days a week.
A seat in the middle of the arcade offers respite for tired children and mothers throughout the day, but come 10am, it serves only one purpose: it becomes the 'meeting spot'.
The 'Manny's Mafia', as they are affectionately known to regular market-goers, have been congregating in Manny's Arcade on Commercial Road for daily discussions for as long as they can remember.
But with the majority of the Italian crew well into their 70s – a career in construction a common theme in their pre-retirement lives – the conversation cross-fades between Italian and English, from European soccer to local government decisions.
However when the hearty discussions become heated, especially when it comes to international politics, the inflamed Italian accents can be heard from well across the arcade.
"We've got a real connection to this place, and when you're retired like us, this is all you want to do," Peter DiCiero said.
One shop owner said, "these blokes have been here as long as I remember; they are part of the market landscape; I couldn't imagine Manny's without them, but they can drive some people nuts sometimes".