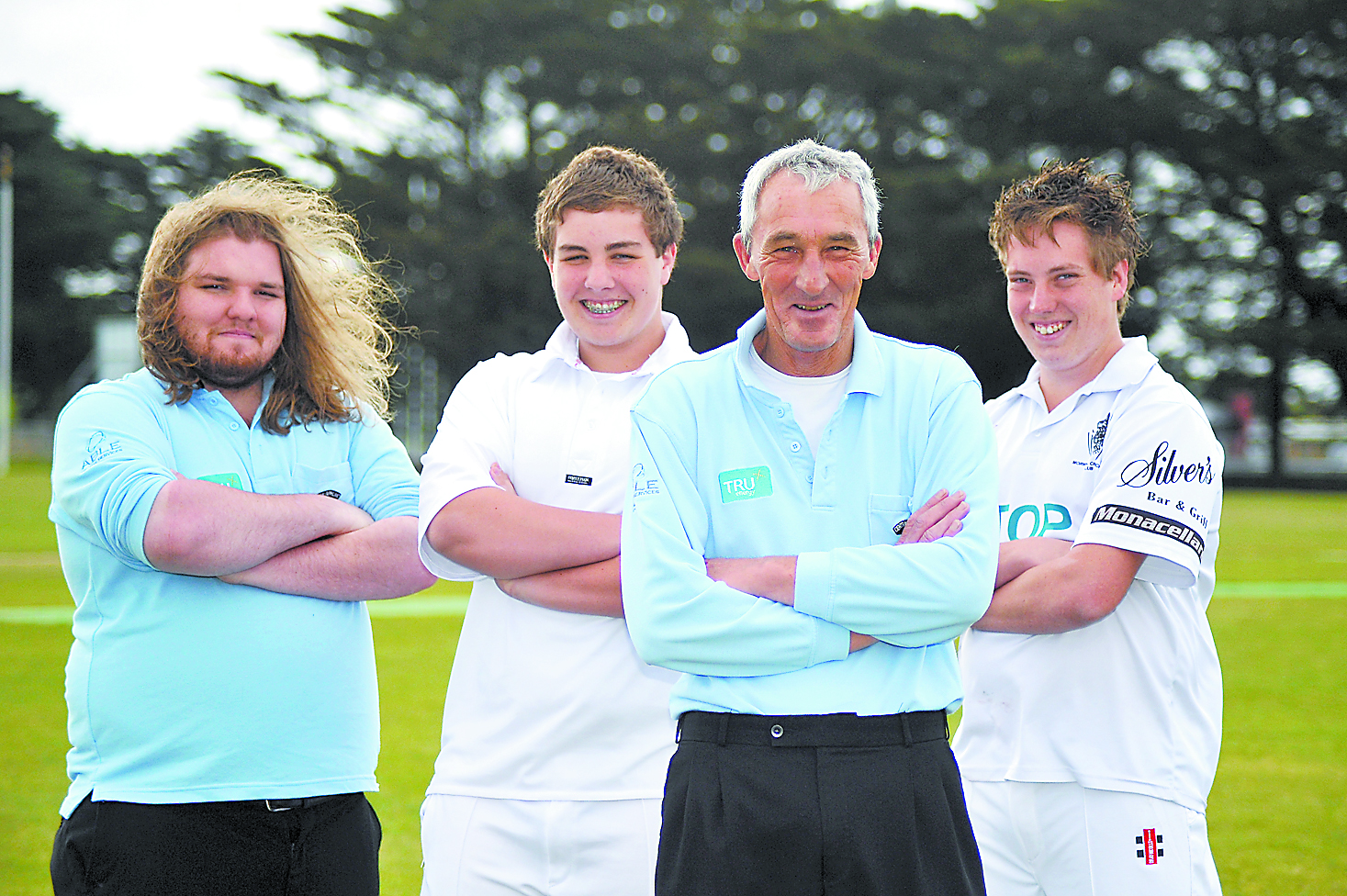 AFTER following his father's lead into the sport of cricket, history repeated itself for James Mills when he joined Central Gippsland Cricket Association legend Wayne Mills as an umpire recently.
James' addition to the CGCA officiating ranks bolstered the already formidable Mills family cricketing dynasty.
Wayne is fifth on CGCA's all time greatest wicket takers list with 841 scalps, teenager Blake plays A grade for Morwell and senior Gippsland Cricket League and Jayden is an established Victoria country week player.
James' decision to take up umpiring fulfilled a desire to return to cricket after work and other commitments limited his playing capacity.
"I very much enjoyed my cricket back when I was playing with my dad back when I was playing with Morwell," James said.
"When Dad told me they needed umpires for the league I said 'absolutely', because I love the game and I love sport and any way I can get back into it is beautiful.
"Coming down here the last couple of weeks… just being at the ground and getting back into it has been wonderful; it's a great game and we've had some really close games so I really enjoy it."
James' first solo umpiring assignment was a fortnight ago, after receiving a helping hand from senior umpires in the two weeks prior.
"It's nice to know there's a lot of experience on the ground (starting out) and it's not super competitive; of course they're there to win but no-one's yelling at each other so it's a really good place to start. I just love being out there in a nice friendly atmosphere," he said.
With Blake and Jayden blossoming as players, James said their father's encouragement growing up was key to the success of all three Mills boys.
"Dad's always been supportive of us no matter what we did; he was never overbearing, if you played your best that's all that mattered," James said.
"Blake has always been very talented even when he was quite young and he's always had the support he's needed and it's never been forced.
"Blake's always been able to develop at his own pace and I think he'll go far because Dad has provided this fantastic atmosphere where we can develop."
Wayne, who took up umpiring a few years ago post playing career, said officiating was a rewarding experience and encouraged others to jump on board.
"(For) any ex-players (who) still love the game of cricket but can't play this is a great way to stay involved in the game," he said.
"For anyone who hasn't umpired there's a lot of support from the umpires themselves; we have meetings every two weeks (where we) go through the rules and videos."
With 18 umpires on the books the league has cried out for more officials and CGCA Umpires Association secretary John Hehir said James' example was positive for local cricket.
"It is great to see young people like James take up umpiring; he is coming along nicely," Hehir said.
"For young people it is a great way to stay in the game with the best seat in the house and we provide all the training."
Hehir also encouraged women to take up umpiring; Leongatha has an accredited female umpire who will oversee a GCL match.
Anyone interested in umpiring should phone John Hehir on 0409 720 310.