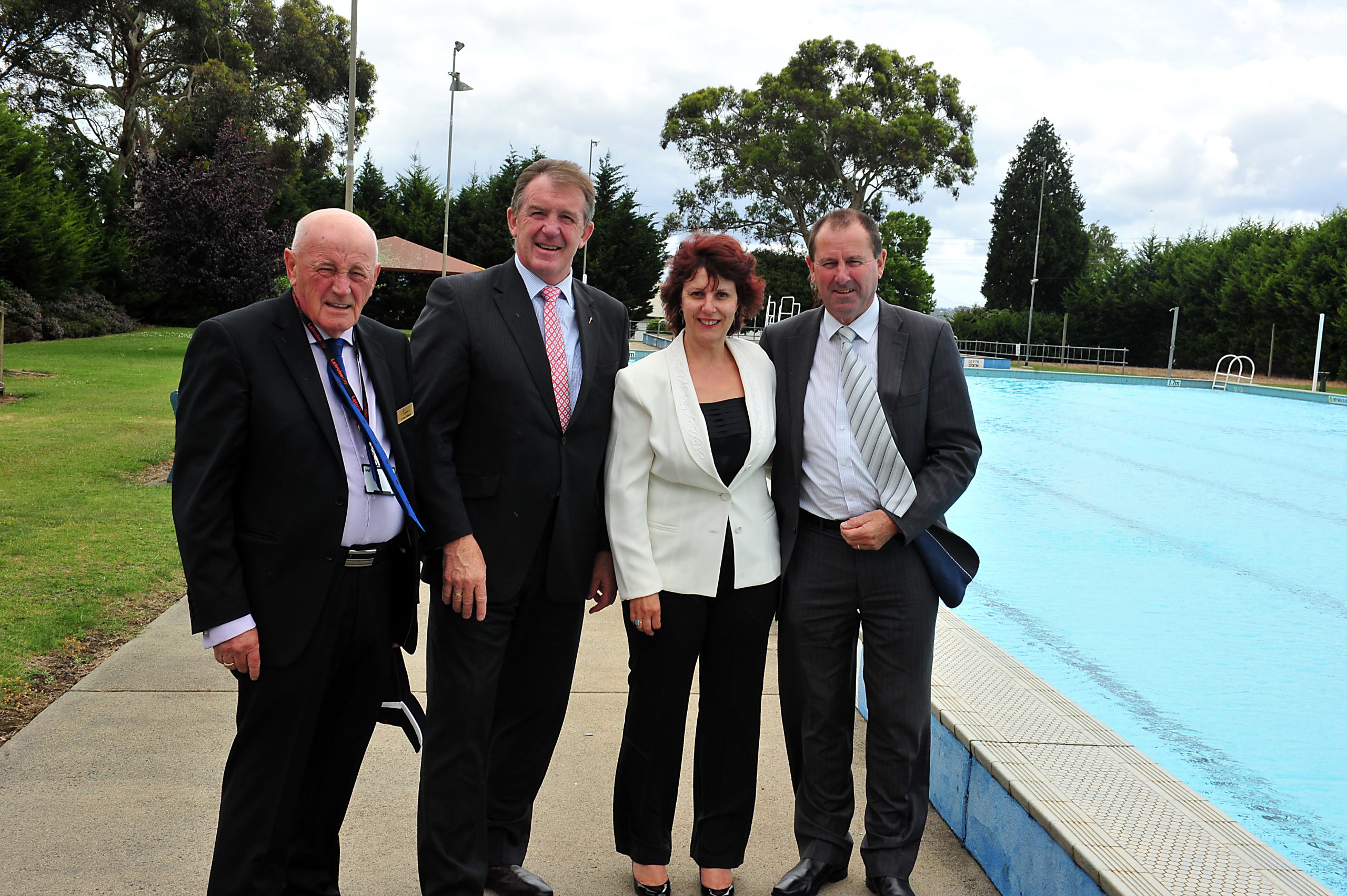 A $243,000 funding announcement to redevelop the Moe Outdoor Pool was welcomed, with the money set to "rejuvenate" the pool.
The redevelopment will include a new first-aid room, dedicated change spaces for males, females and families, and a new accessible entry to the pool.
Sport and Recreation Minister Hugh Delahunty joined State Member for Narracan Gary Blackwood at the pool to announce the funding from the State Government's Community Facility Funding Program – Better Pools category.
Deputy Premier and Regional Development Minister Peter Ryan commended the Latrobe City Council for its investment of $450,000 in to the project.
"This complements an additional investment of $1.6 million from the Victorian Coalition Government's $100 million Local Government Infrastructure Program (LGIP) for major upgrade works to the pool shell, concourse and plant," Mr Ryan said.
West Ward Councillor Peter Gibbons said the upgrades were "really positive" and the decision was a step forward.
"Hopefully the people of Moe will be attracted back to the outdoor pool during summer, because a lot use the indoor pool."
Latrobe City general manager of recreation, culture and community Grantley Switzer said the works, totalling almost $2.3 million, would be completed during the off season so as not to disrupt users.
"Work will start immediately after the current summer season ends in March and completed by November in time for the 2013 summer," Mr Switzer said.
Mr Delahunty said the State Government was "helping to stimulate the local economy and create jobs throughout the construction phase".