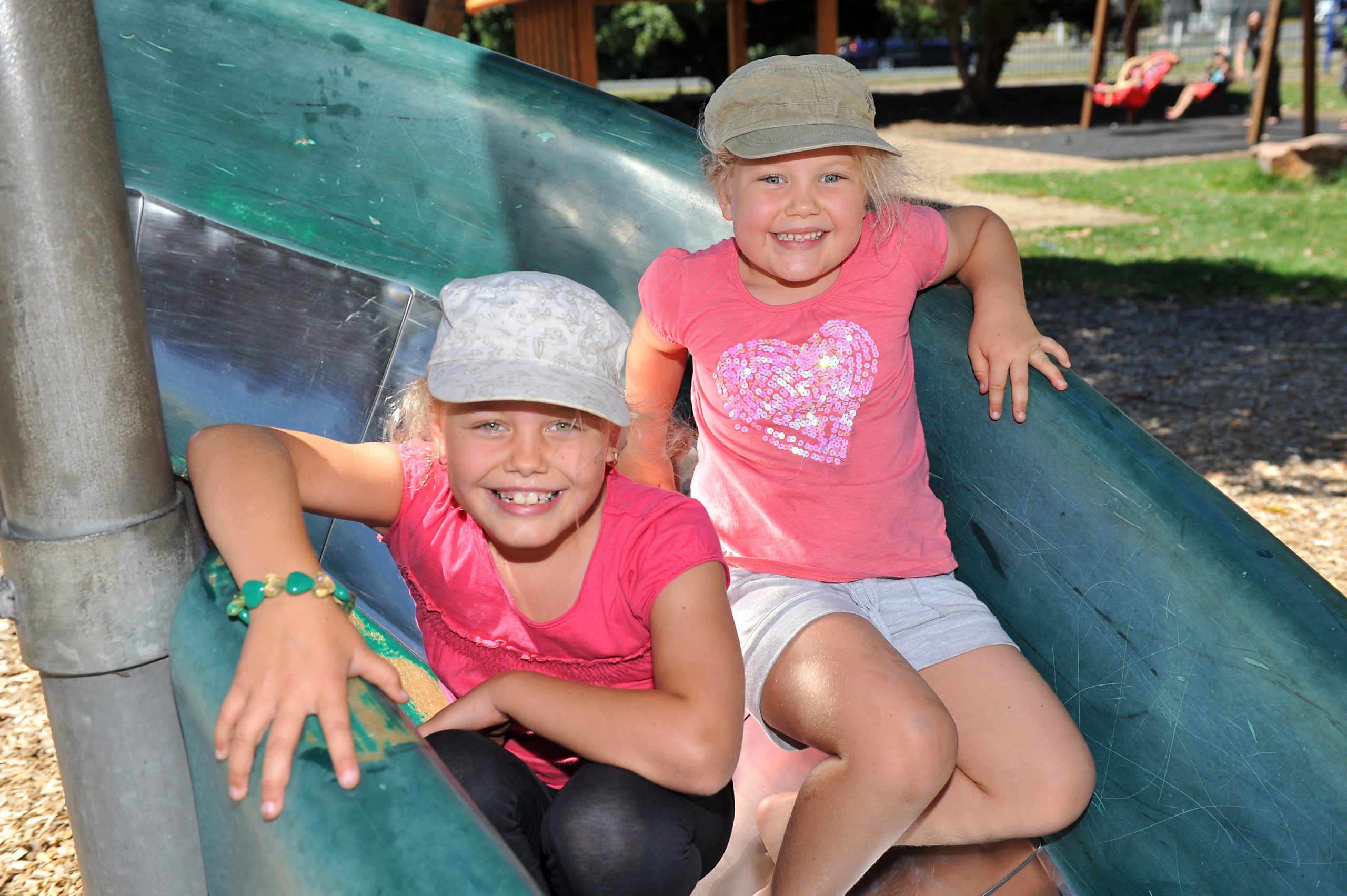 Whether it was to run off steam, relax together or celebrate a birthday, park-goers made the most of the fine weather post-Christmas at Moe Apex Park.
Jas Flores turned 26 years old on Boxing Day and was celebrating the day with friends at the park.
"Most of the time I only see one or two friends on my birthday. I've never had this many friends together on my actual birthday," she said.
Ms Flores, who now lives in Moonee Ponds, was celebrating at her parents' house in Moe and said coming to the park for some sunshine was a "nice way to separate it from the festive season".
Lomond Freeman organised the celebration for her friend. Her mother Rosie Freeman was even more unlucky in the birthday stakes, born on Christmas Day.
"I've only had three birthdays in my life. Yesterday was one of them, my daughter baked me a cake," Ms Freeman said.
She said family and friends constantly gave her one present for the two occasions.
Ms Flores said it does not happen to her as much anymore, but she used to get half gifts or one present.
"I got a helmet for Christmas and a bike for my birthday when I was 11 years old," she said.
"I used to feel hard done by, until I met Rosie."
Her friend Tori Wood was in a similar predicament, born on 31 December, and said her 18th was the one and only birthday she celebrated on the day.
"Normally we celebrate it at the end of January when everyone is back from holidays; everybody says 'happy birthday – for a month ago'," Ms Wood said. Mairead O'Shea and her family are from Zimbabwe and South Africa, but have relocated to Warragul, Nar Nar Goon and Sydney.
"We spent Christmas at a friend's place in Drouin yesterday. They are an Italian family so we had a Mediterranean style meal," Ms O'Shea said.
She said it was the first time that all the children had been together in five or six years. Out-of-town brothers David and Chris Poole, brought their families to Apex Park for the occasion.
"We have a big family Christmas. So we've taken the kids to the park today to let them run around and wear em out a bit," David Poole said.
"I'm from Richmond in Sydney and Chris is from Brisbane, our parents live in Yallourn North.
"We rotate Christmas around and this year our parents wanted us to come down here."
Chris's daughter Erica said she got a Sky High Tinkerbell and a Furby for Christmas, which her dad said she had been asking for.
Melbourne residents Simon and Lara Pasinati took their daughter Gemma to Apex park, after spending Christmas with Lara's mother in Moe.
"Normally we'd come to the family boxing day event here, but since its not on anymore we decided to have a family lunch instead," Mr Pasinati said.
"We went for a walk this morning and came here. There's more family coming this afternoon, they'll drift in and out, but there will be about 10 to 15 people here across the day.
"The in-laws are at home, we're giving them a break from the kids tearing the house apart."