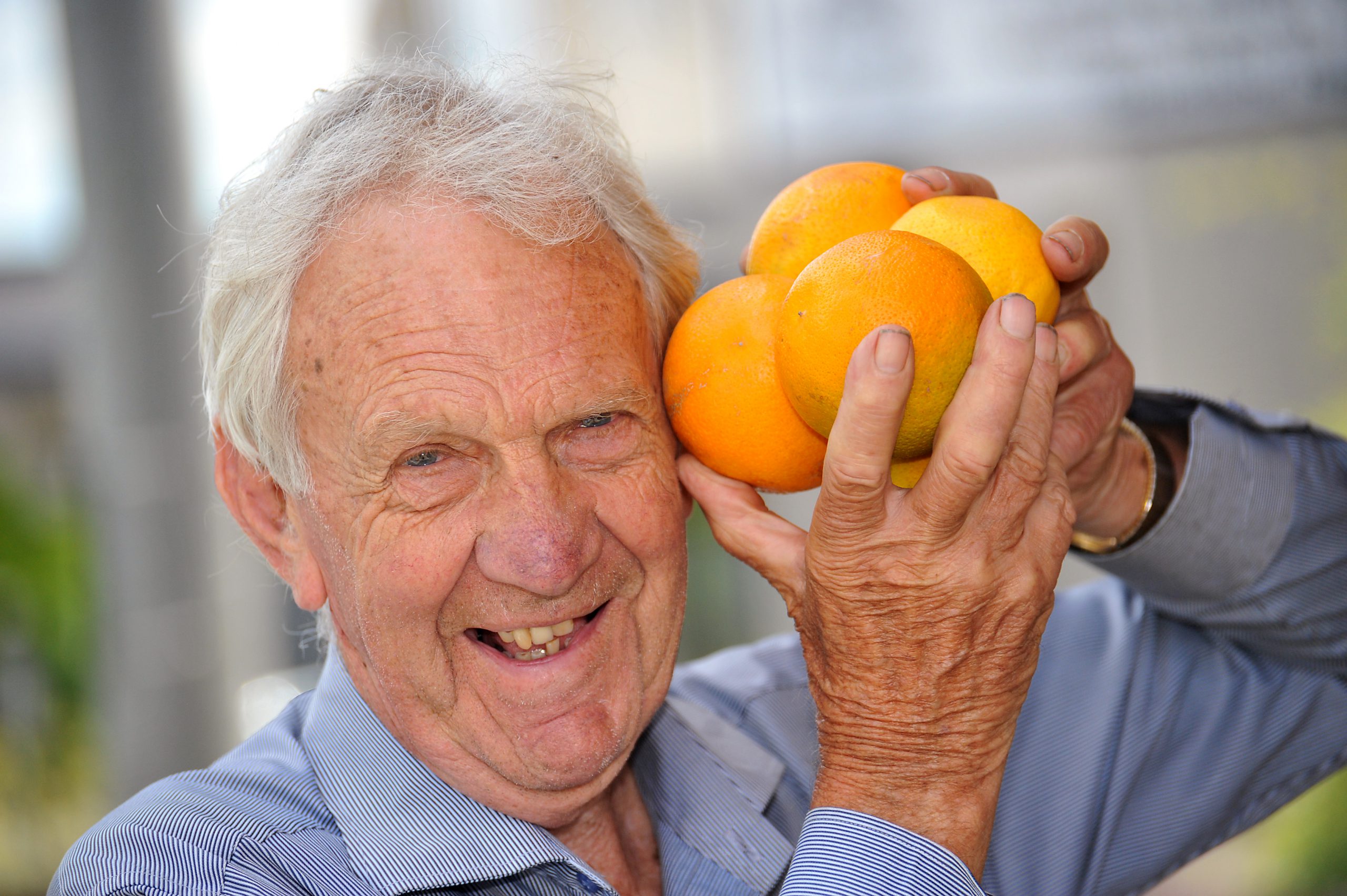 The plight of fruit farmers, whose produce is laying wasted, has prompted a Morwell man to establish an action group and a plan to get farmers a better deal.
Morwell resident Brian Mills, who recently relocated from Griffith in New South Wales, said he and his five fellow Save the Farmers members have found a way to help farmers sell their produce at a price high enough to survive.
"Thousands of tonnes of oranges have already been wasted because the farmers cannot afford to pick them," Mr Mills said, adding some farmers were "going broke at a very fast rate".
Save the Farmers distributes oranges through outlets in Latrobe Valley, charging the farmers no packing or distribution fee, giving some farmers in Griffith a fair price.
"Although we have to pay for transport and a little bit of storage, the farmers are getting more than double the price per tonne they would get selling to large retailers," Mr Mills said.
The oranges are available at Old Gippstown everyday from the cafe and at the monthly market, the Morwell Sunday Market on Latrobe Road, and at 17 Switchback Road, Churchill on Saturdays from 10am to 1pm.
Mr Mills said the oranges had been selling well since they began trading from Stand 101 at the Morwell Sunday Market in November and hoped to expand the project to other farmers and other fruits.
"We feel that if this works, we would like to think the same plan can work with potatoes or tomatoes and other fruits and vegetables," Mr Mills said.
The retired engineer said he formed the group not long after leaving his home town of Griffith because he felt like a "rat leaving a sinking ship" and wanted to relieve his guilt and help his "dying" town.
He said the two orange farmers they helped in Griffith and the apricot and peach farmer in Cobram, whose peaches will be available later this month or early next, were happy with the deal.
"As long as there is some hope they can continue growing."
He said the group was taking "baby steps" and was limited by the number of suitable outlets, but hoped to expand to sell fruit and vegetables across south east Victoria.