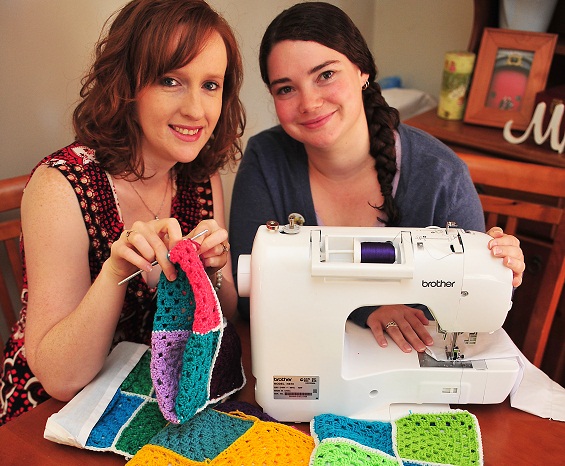 TWO Latrobe Valley women have combined their skills to help out with the rescue and treatment of wildlife affected by the Gippsland bushfires.
Nifty with crochet needles, Morwell's Kate Gray and Traralgon's Ashleigh Dalton, who sews in her spare time, were eager to help knit pouches for possums and other displaced or injured wildlife for groups which may require them.
"It's nice to have a skill to put to good use for a cause like this," Ms Gray said, adding they found out about the need for pouches and other items through not-for-profit rescue organisation Forever Friends Animal Rescue's Facebook page. The two friends have been making the pouches and linings, which can be changed regularly, during their spare time.
"We'll keep going until they say they don't need anymore; it's no big deal for us to do this, it's just our way of helping," Ms Dalton said. "We can't go out and fight the fires, but if everyone can just do a little bit, it would help a lot.
"What we're doing pales in significance to what others are doing, but it's something."
Adding the project was also a good way of clearing scrap materials from their previous craft projects, the two friends said they have never made the animal pouches before.
They said while the drop off point for the items was Greencross Vets in Morwell, they were not knitting for any particular organisation and the items could be distributed where required.