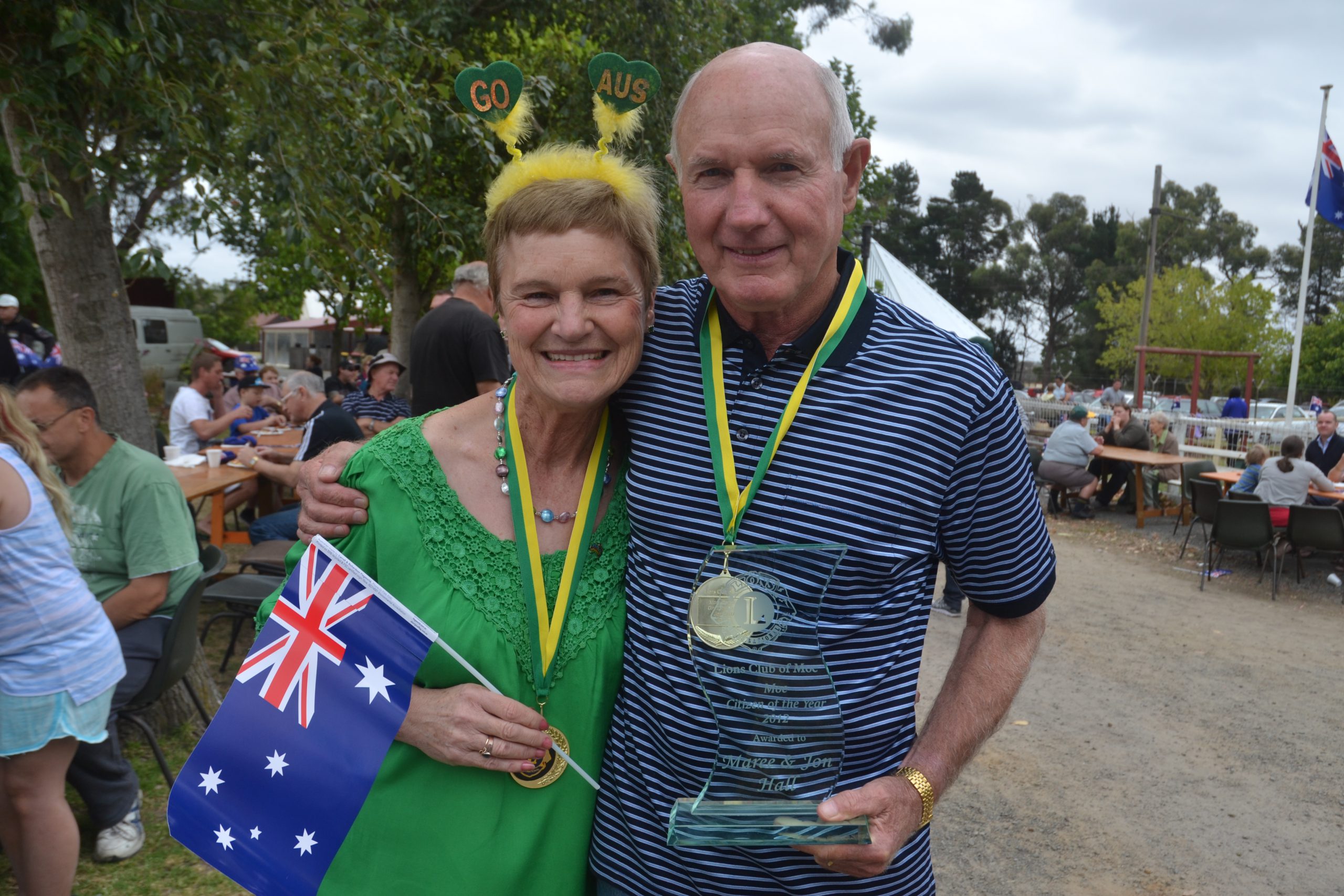 MORE than 550 people gathered at Old Gippstown to celebrate Australia Day and enjoy a barbecue breakfast.
Dressed in green and gold the crowd listened to the music provided by Paddy O'Dowd and his band and chatted while feasting on the food prepared by the Moe Lions Club.
Moe Lions Club caterer Margot Evans said the club would have dished up a staggering 1320 sausages, 720 eggs and 37 kilograms of bacon, accompanied by 40 loaves of bread and six litres of sauce if they served up all that was bought for the event. Long-time Australian resident, but not yet Australian citizen, Paddy O'Dowd, sang the national anthem, as Lateesha Hansch of the TS Latrobe Naval Cadets raised the Australian flag.
Moe and Morwell's Australia Day ambassador Ted Hamilton addressed the crowd, acknowledging everyone had gathered there because they "feel the spirit of your community".
"We are all here to celebrate our day – Australia Day," Mr Hamilton said.
Mr Hamilton presented the Moe Lions Club Citizen of the Year award to Maree and Jon Hall, who for more than 15 years have walked around the streets of Moe each Sunday morning collecting rubbish.
The pair, who among other volunteer workers played an integral role in Moe's Tidy Towns Keep Australia Beautiful Award in 2007, said they were humbled to receive the honour.
"When you consider all the quiet achievers… I think there's a lot more people who do a lot more than me," Mrs Hall said.
"We need people to help us. When you're out walking pick an area in Moe and keep it clean. Look after it," Mr Hall added.