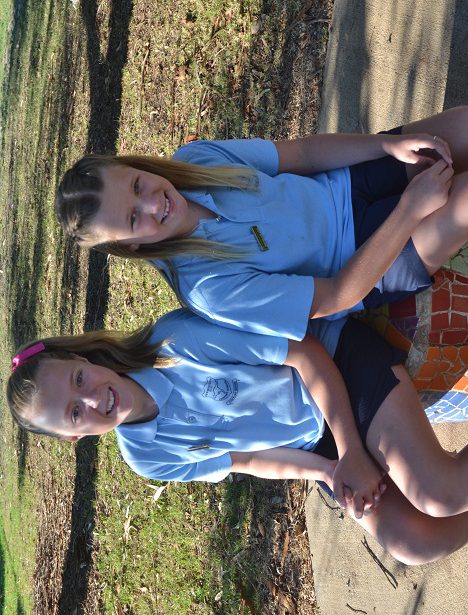 STUDENTS are getting excited about the Moe Schools Superstar, with only nine sleeps to go until the free family event.
Newborough East Primary School grade six students Alysha Puddy and Holly Blanch said they were looking forward to representing their school in the singing competition next Saturday.
Alysha said the girls were chosen when they competed in their school's idol competition last year.
"I'm going to sing the song I sung for idol, which is Breakeven by The Script, because I'm passionate and confident to sing it," Alysha said.
"I've got nerves, but also confidence and I know that nerves are good."
Holly said she was nervous about singing Bubbly by Colbie Caillat without a backing track.
"We have to sing karaoke and I haven't done that before," Holly said.
Event organiser and Moe Traders Association president Christine Waterhouse said everything had been running "smoothly" while preparing for the day.
Mrs Waterhouse said all nine schools confirmed their involvement and were getting back to her steadily with the names of their student entrants.
"We're more excited than the kids I think," she said.
She said new to this year's event was a balloonist, who would entertain the children and a second face painter, who would be there to "cope with the crowd" of children that waited for up to an hour last year.
"We've just heard back from Victoria Police that the police hot rod will be coming down from Melbourne, so that's exciting," Ms Waterhouse said.
The Moe Schools Superstar family event will be held at Moe Racing Club from 9am to 3pm on Saturday, 16 March and includes entertainment from Victoria Police Code One rock band as well as stalls, displays and activities.