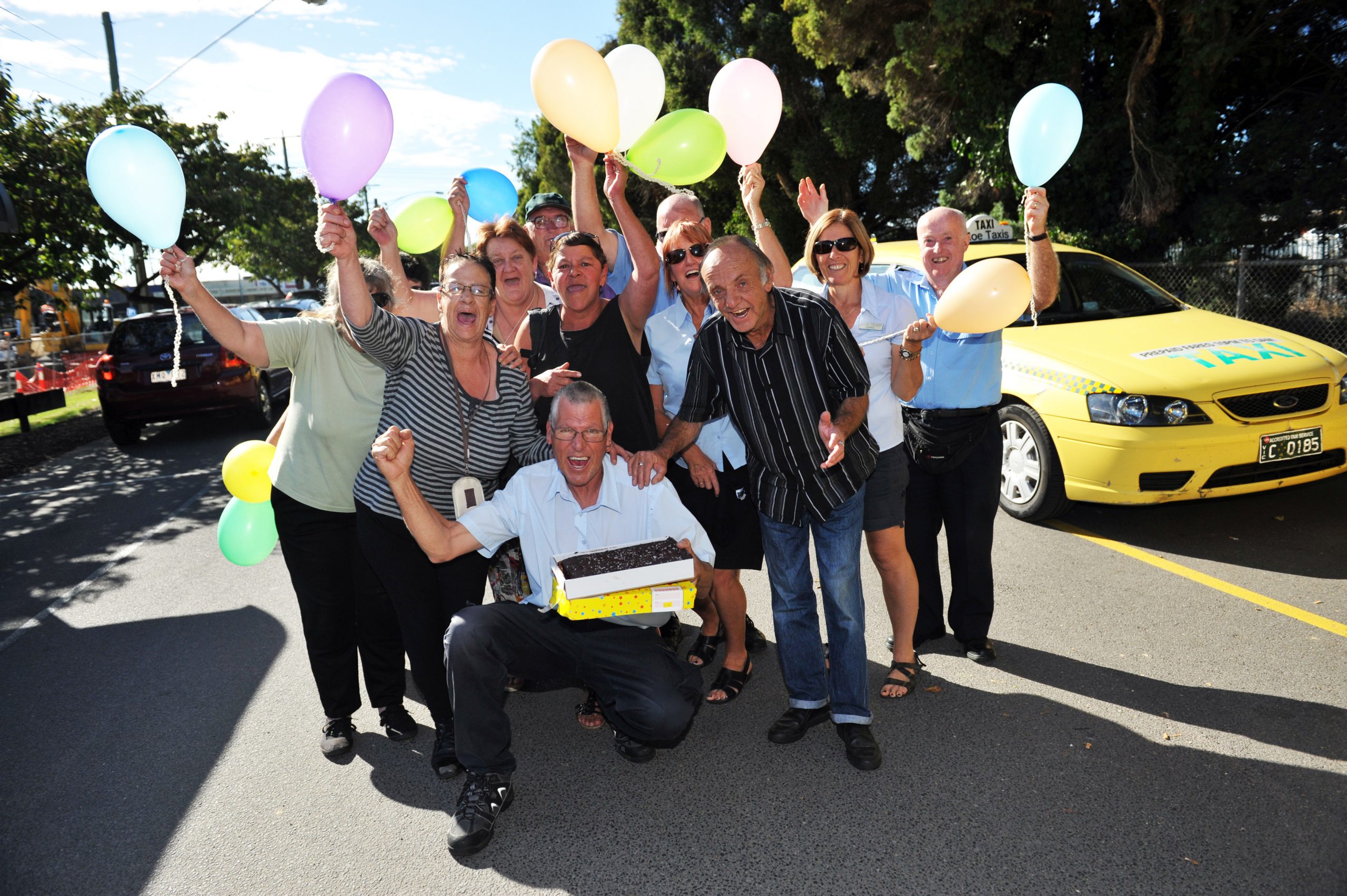 MOE Taxis' drivers were met with cake, balloons and a "hip hip hooray" on Tuesday morning, with residents celebrating the taxi group's return to in-cab voice dispatch.
Moe Taxis had switched to computerised dispatch through Melbourne-based operator 13CABS in August last year, but extended waiting times and some no-shows left customers frustrated.
Moe resident Maureen Brooks, who had organised the morning's celebrations, said she caught a taxi about three times a week and had noticed the change since August.
"No taxis were coming on time. They'd never get the phone call and you'd miss appointments or some people missed the train," Ms Brooks said.
"(The service) used to be fantastic. We used to joke with them and now we can have our jokes back. Everyone I've spoken to is happy that we're back to normal."
Moe Taxis driver and owner Mick Breen said the computerised dispatch did not suit their business model and the decision was also driven by the customers.
13CABS chief operating officer Stuart Overell said 13CABS would continue to support Moe Taxis and would still provide other services and looked forward to working with them.
Taxi driver and owner Faye Breen said 13CABS have been "really good as well", but the new system "just didn't suit a small community".
Darren Mercer, who had been a taxi driver for 10 years, said, because most of the time he drove the maxi taxi, his experience was completely different to that of other drivers.
"It's a shame because I really enjoyed (the computerised dispatch), but it could be a bit of a fiasco for the drivers and customers," Mr Mercer said.
"We used to laugh and joke with the customers. Hopefully we get that bond back, because that's what we missed so much without the phone conversations, the bond."