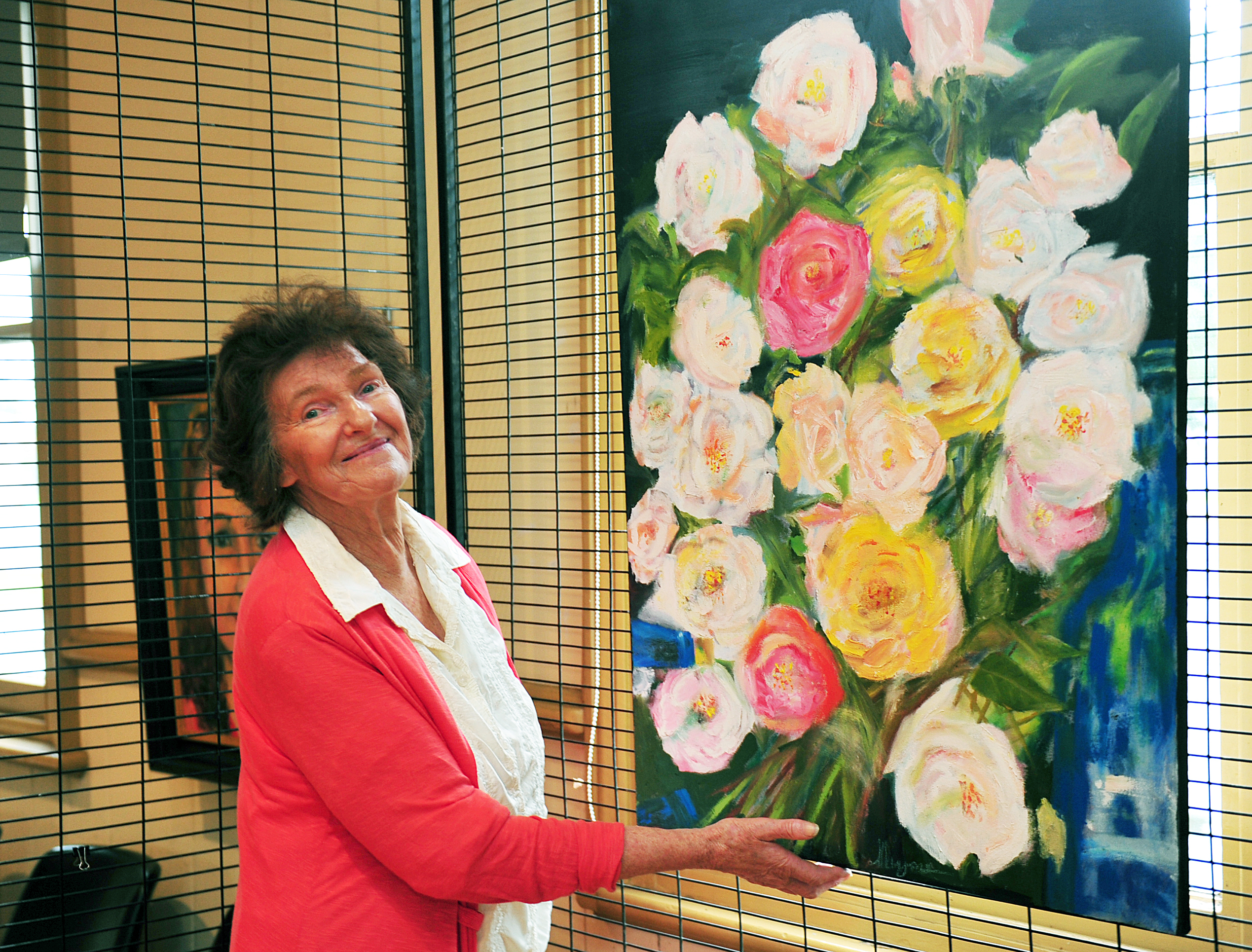 AT 73 years of age, Moe's Alleynes Hall has achieved a milestone some can only dream about.
The self-professed impressionist painter, who has been painting for a decade under the tutelage of local artists like the late Dick Bishop as well as John Mutsaers, will see her first solo art exhibition open tomorrow at the Traralgon And District Art Society.
"I am very excited," Ms Hall said.
"A portion of the funds raised from the sale of the paintings will go to assist children in India who live in a train station, because that's where TADAS is, too."
TADAS is located at Traralgon's old Railway Station on Queens Parade.
Titled "Hallways into TADAS", about 25 pieces of Ms Hall's work, in various sizes, will be on display for the next three weeks.
However, her journey to be an artist has not been easy; Ms Hall was plagued by years of insecurity about her work.
"I have always just loved art, but I didn't think I could do it… when I decided to try, I discovered oils were my forte," she said.
"Sometimes, I am a bit naughty and dip my fingers in the paint and use it (on the canvas)… I get my brush and go for it."
These days, the Moe Art Society member enjoys painting portraits and scenes from nature, especially oceanscapes, one of which will be on display at TADAS, along with one of her favourite paintings of her four children. "The sea is my big thing; I lived in Mornington when I was a young girl, and in my married life I lived in Coffs Harbour, so the sea is in my veins," she said.
"I also like painting birds, native animals and flowers…I am very inspired by nature."
A former psychiatric nurse, Ms Hall said she also drew inspiration from people and the mind. "I love people," she said.