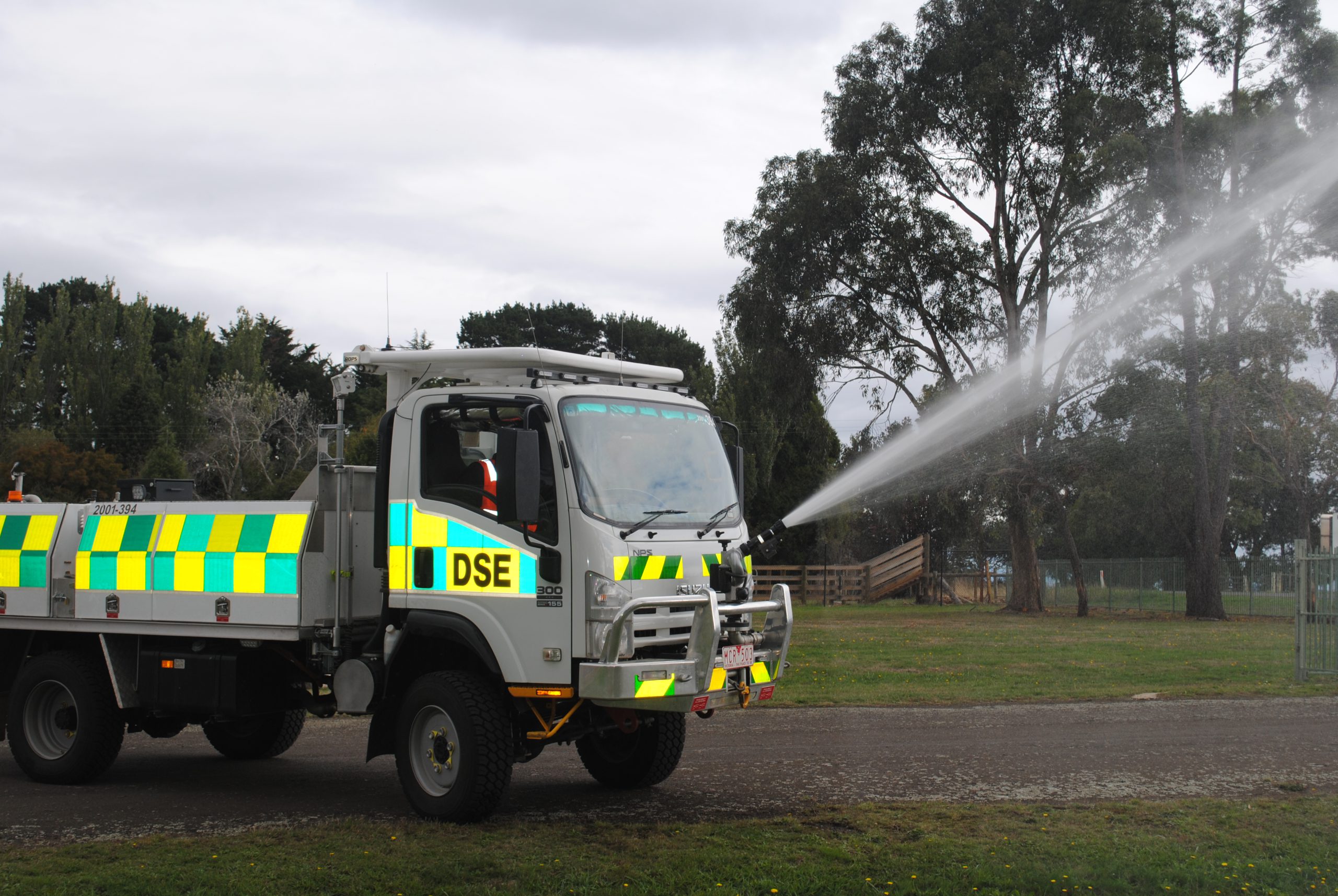 Erica and Noojee Department of Environment and Primary Industry crews have begun road-testing eight fire-fighting vehicles to help inform their choice of new additions to their fleet.
In the first large-scale survey of its kind, eight concept vehicles touring 10 locations across Victoria were delivered to Erica DEPI base on last week.
Local crews were introduced to the new vehicles with training and safety instruction for the first two days of a two-week trial, during which it was hoped vehicles would be used to put out a planned burn to test their suitability in a mountainous area.
DEPI project manager Andrew Gosden said the trial, which allowed the crews to use the vehicles in a variety of landscapes and scenarios, was part of a review into the DEPI's fire-fighting tankers.
"Currently the DEPI has two fire-fighting vehicles, one has 400 litre capacity and the other has 4000 litre capacity so we're looking at ones in between this," Mr Gosden said.
"We had a trial 14 months ago, when 10 vehicles from around the country were delivered to the same locations to test out. We surveyed the crews and used the information from these surveys to build these vehicles, working with different manufacturers from around the country.
"At the end of the two weeks we will have a debrief and a feedback session and the information from this feedback will be used to make adjustments and determine the final fleet."
Mr Gosden said some of the features of the concept vehicles were lockers and storage, longer electric hose reels and arms to safely pick up heavy tyres.
Two trucks also have front-mounted, joystick-operated water canons, which is new to the DEPI and only a recent introduction to some Country Fire Authority fire-fighting tankers.
"We're trialling it, and in that comparing fighting fires from the safety and comfort of inside the air-conditioned cab to the hazards of working from the back of a tanker," Mr Gosden said.
The recommendations of the trial will be collated and the first new vehicles will roll out in autumn next year.