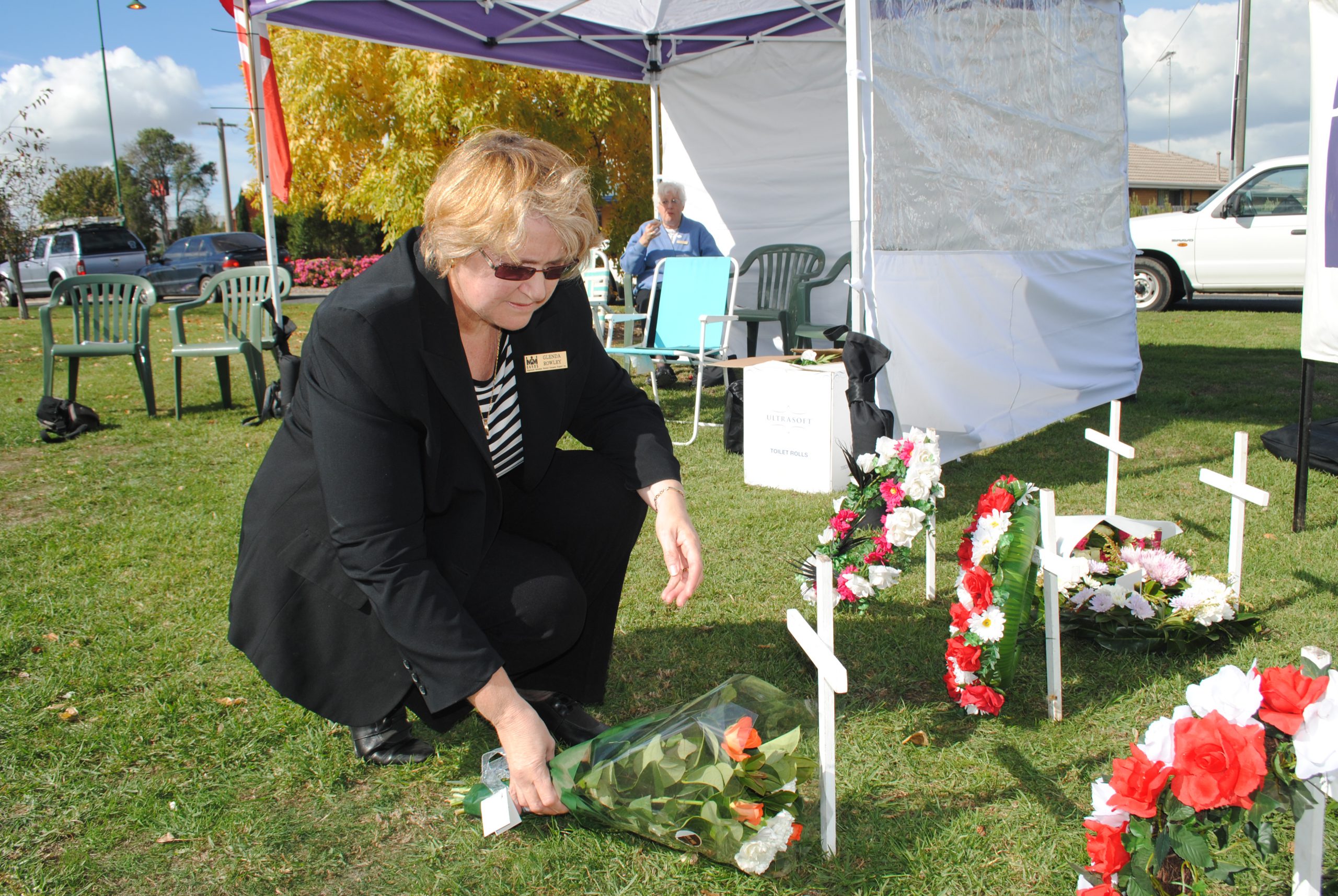 A small group of power industry workers, union representatives and families gathered in the Morwell Rose Garden on Monday to remember those who have died or were injured in the workplace.
Among them were two Latrobe Valley widows, there to honour their men and raise awareness to ensure nobody has to face the same heartache.
Debra Gauci's husband Rick died in 2006 while he was working as a fitter and turner in the Yallourn mine.
"He went to work and rang to say he was doing a work-back because they were busy," Mrs Gauci said.
"One of the beams from the conveyors fell down and crushed him."
Mrs Gauci said marking International Worker Memorial Day brought back raw memories, but she was determined to move forward.
She had a clear message for all workplaces.
"It's important that everybody speaks up," Mrs Gauci said.
"They've just got to make sure maintenance is done properly, because you don't want this to happen to anybody else's family."
For Glenda Rowley, the grief of losing her husband is still fresh.
Traralgon builder Ray Rowley died in February after a two-year battle with asbestos disease mesothelioma.
"Ray would have contracted this when he was probably about 20 years old working in a place where they cut it up every day, they threw it all over the place, nobody knew," Mrs Rowley said.
"Just when he should have been retiring, those years have been taken away from him."
Mrs Rowley said through Ray's memory, she wanted to reinforce the asbestos safety message.
"I really wanted to come because I want other people to be aware of what's still out there," Mrs Rowley said. "It's in all these old houses and it terrified Ray as it does me.
"I don't want Ray to be forgotten."