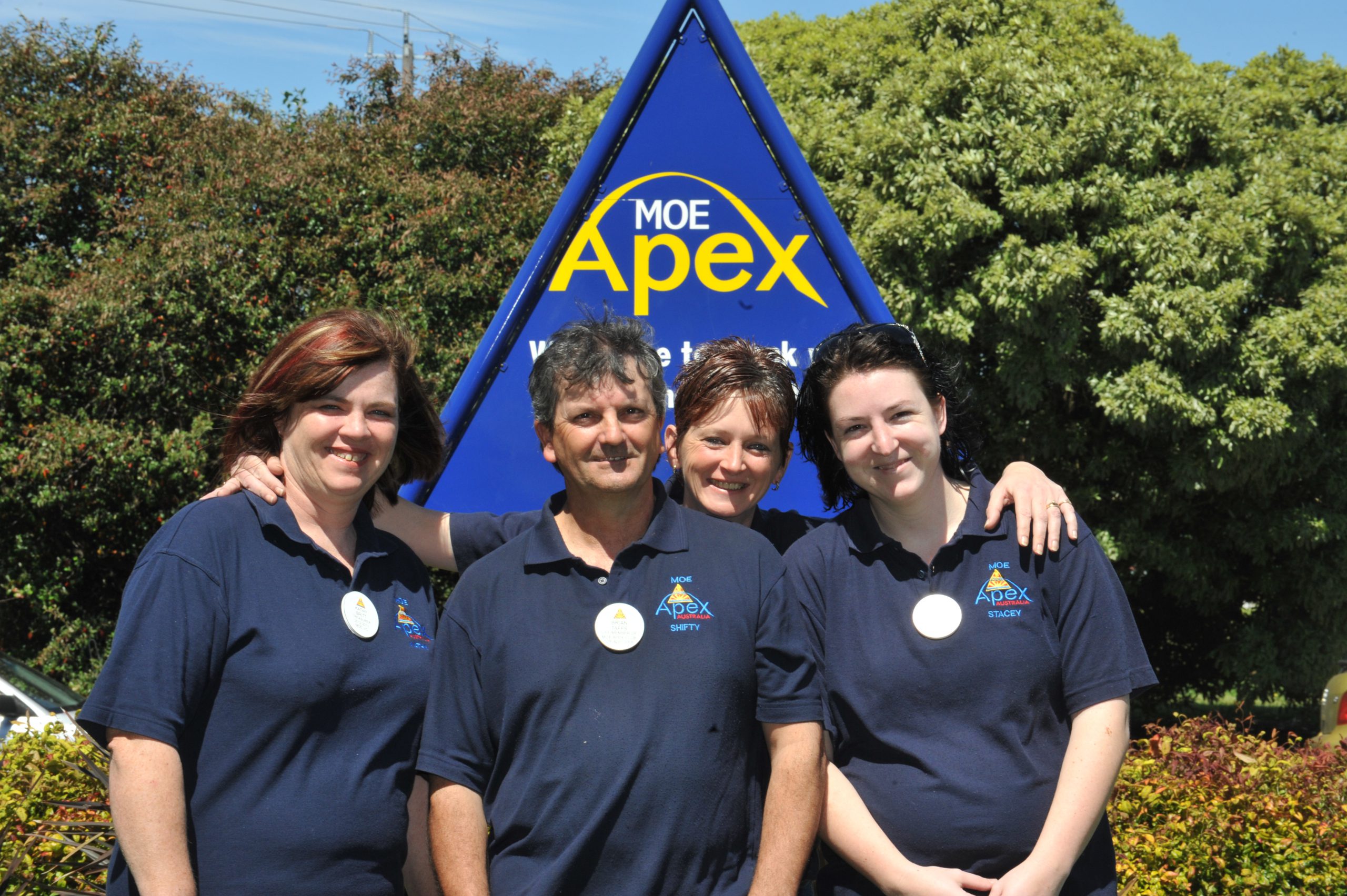 The four remaining Moe Apex Club members putting in their "blood, sweat and tears" to keep the club running have encouraged residents to find out more about the club during a week when volunteers are celebrated nationally.
National Volunteer Week is a time when Australia thanks its millions of volunteers who donate 700 million hours of community service each year, but Moe Apexians fear without new members there could be one less avenue for volunteering in Latrobe Valley.
President Stacey Burrows said with the minimum number of Apexians, the club was hanging on.
"Apex gives you a self-confidence that you never knew you had. It teaches you how to deal with problems. It gives you further everyday skills, but it also gives you business skills," Ms Burrows said.
"It's a brilliant opportunity for young people to learn and meet new people and travel. I've travelled all over Australia.
"It's an experience I never would have gained in everyday life and the friends that I've made, they're lifelong friends."
Life member and former president Brian Taffs is six years older than the cut off age of 45 and so is not counted among the club's four members, but continues to help them out.
"There are a lot of people out there who want to help and just don't know how to go about doing it. That's pretty much what we are. We're a tool for people to be able to put that volunteer labour and resource into action," Mr Taffs said.
He said planning has begun for the club's major event; the Moe Community Carnival and members had a few fundraising, social and community events planned, but said the club "could do so much more" if more people came on board.
He invited anyone thinking about joining Apex to go along to their next social event; ten pin bowling at Morwell on 22 May at 7pm or to attend a meeting which are held on the second and fourth Wednesdays of each month at Moe RSL from 6.30pm. Interested persons can phone Ms Burrows on
0417 502 656 or Mr Taffs on 0438 276 369.