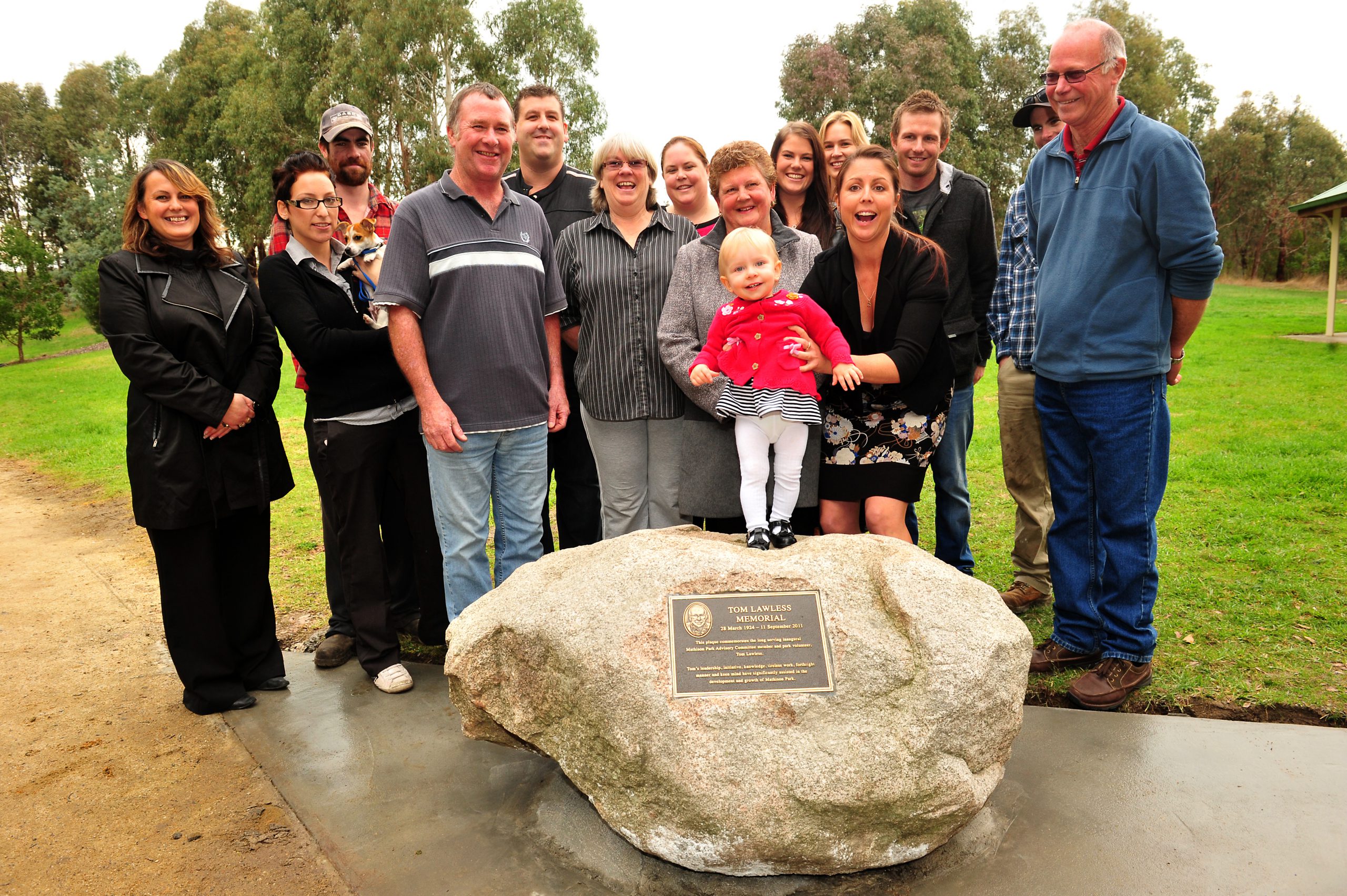 ABOUT 50 people gathered last week to celebrate the unveiling of a memorial plaque in honour of Tom Lawless, a long serving volunteer at Churchill's Mathison Park.
The plaque commemorated Mr Lawless' (dec) efforts as a long serving member of the Mathison Park Advisory Committee and a dedicated park volunteer.
Summing up Mr Lawless' attributes and contributions to the park, the plaque read: 'Tom's leadership, initiative, knowledge, tireless work, forthright manor and keen mind have significantly assisted in the development and growth of Mathison Park'.
In her speech at the unveiling,
Latrobe City Mayor Sandy Kam described Mr Lawless as a dedicated committee member and an active volunteer who assisted in the development and management of the park.
"Tom toiled away for many hundreds of hours on his infamous big old orange tractor, never shirking a job and never believing a job couldn't be done. His self-motivation was an example to all," she said.
People in attendance were Latrobe City councillors, Mr Lawless' family, members of the Mathison Park Advisory Committee, Lumen Christi Church representatives and Churchill and District Community Association representatives.
Cr Darrell White said Mr Lawless was a dynamic, energetic contributor to the growth and development of the Churchill community over the years through his involvements in the CDCA, his former role as a shire councillor and most recently, his involvement in the Mathison Park project, being one of the inaugural members.
"His drive and vitality has been front and centre to the development of the park… It was terrific to see all of his family members there to see this everlasting tribute to Tom for his community contribution," Cr White said.