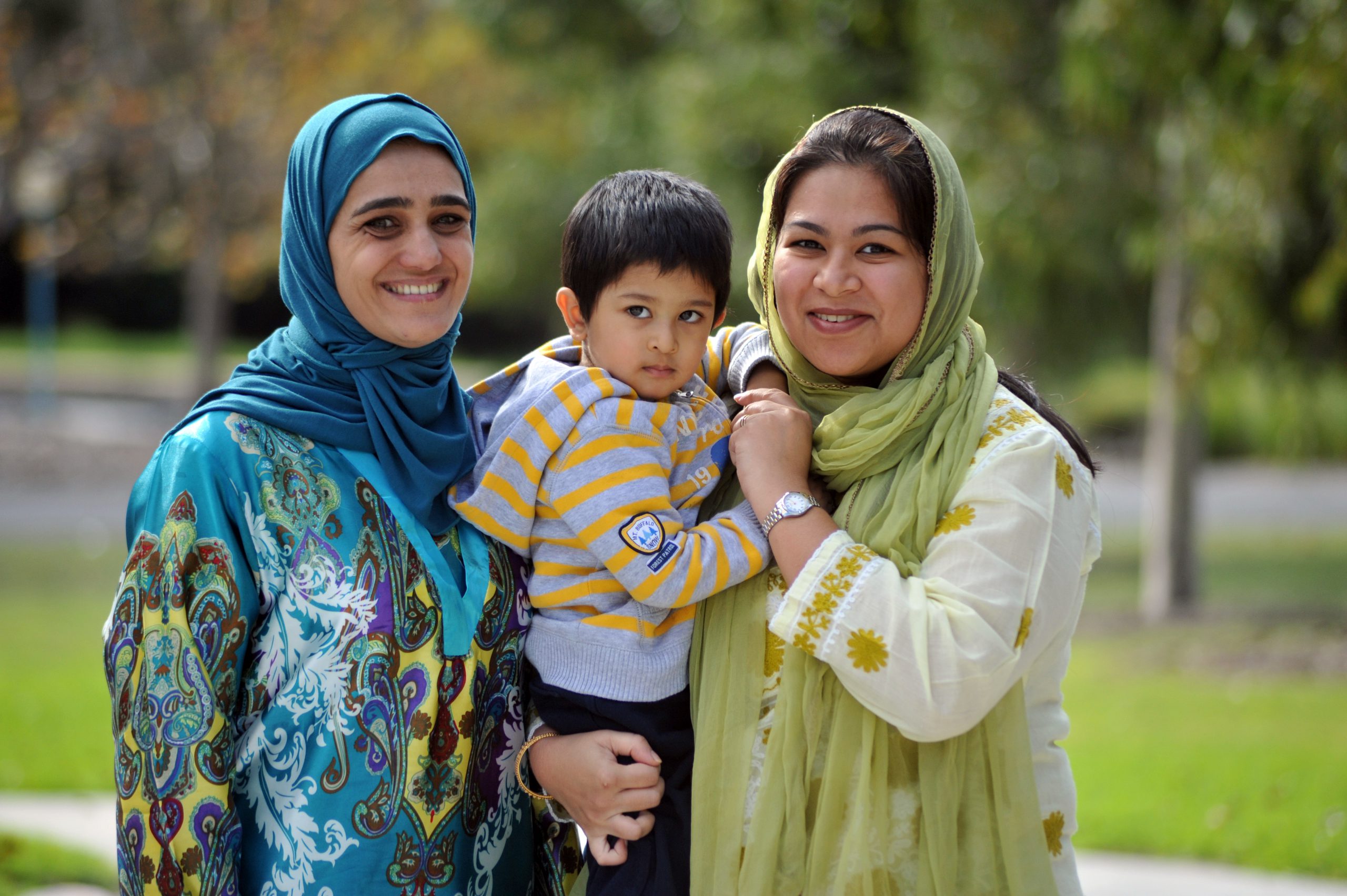 Raising a family in an unfamiliar place can prove challenging for many new Australians, but a group of Muslim women in the Latrobe Valley have found a way to overcome the hurdles associated with identity and isolation.
Founder and president of the United Muslim Sisters of Latrobe Valley, Khatija Halabi saw a need for a support system for local Muslim women and their families.
"I've got children myself and I was wanting a place for them to learn with other children and socialise with other Muslim children as well so they can start to form their own identity of being Muslim in Australia," Ms Halabi said.
"I think just talking to people within the community, different needs started to come through."
The Latrobe Valley Muslim community is made up of a range of nationalities and Ms Halabi said many parents found raising bilingual children challenging and wanted to improve both their English skills and home language.
Group members attend a 'bilingual-bicultural' playgroup at Churchill North Primary School, where mothers spend part of the session teaching children their home language and introducing them to basic Islamic concepts.
They then join a mainstream playgroup where the young children are exposed to English.
After operating for a little over a month, the group has also established Qur'an study sessions for children and adults.
Ms Halabi said one of the major benefits of the group was combating isolation.
"There's a lot of women who are out here whose husbands are either studying, or working," she said.
"A lot of the women can't drive and then become quite isolated.
"So they've just been wanting some type of forum where they can get together and interact socially."
The group recently raised more than $300 for the Syrian Emergency Appeal through a fun run and walk and is in the process of registering as a non-profit organisation.
It has seven committee members and 20 friends and is open to women of all faiths.
"It's open to anyone who wants to come along," Ms Halabi said.
"I think that's been really good in reciprocating as well, because Australia has opened its doors to us living here."
For more information or to become a friend of the group, email secretary Yumna Ahmed at yumna@yahoo.com