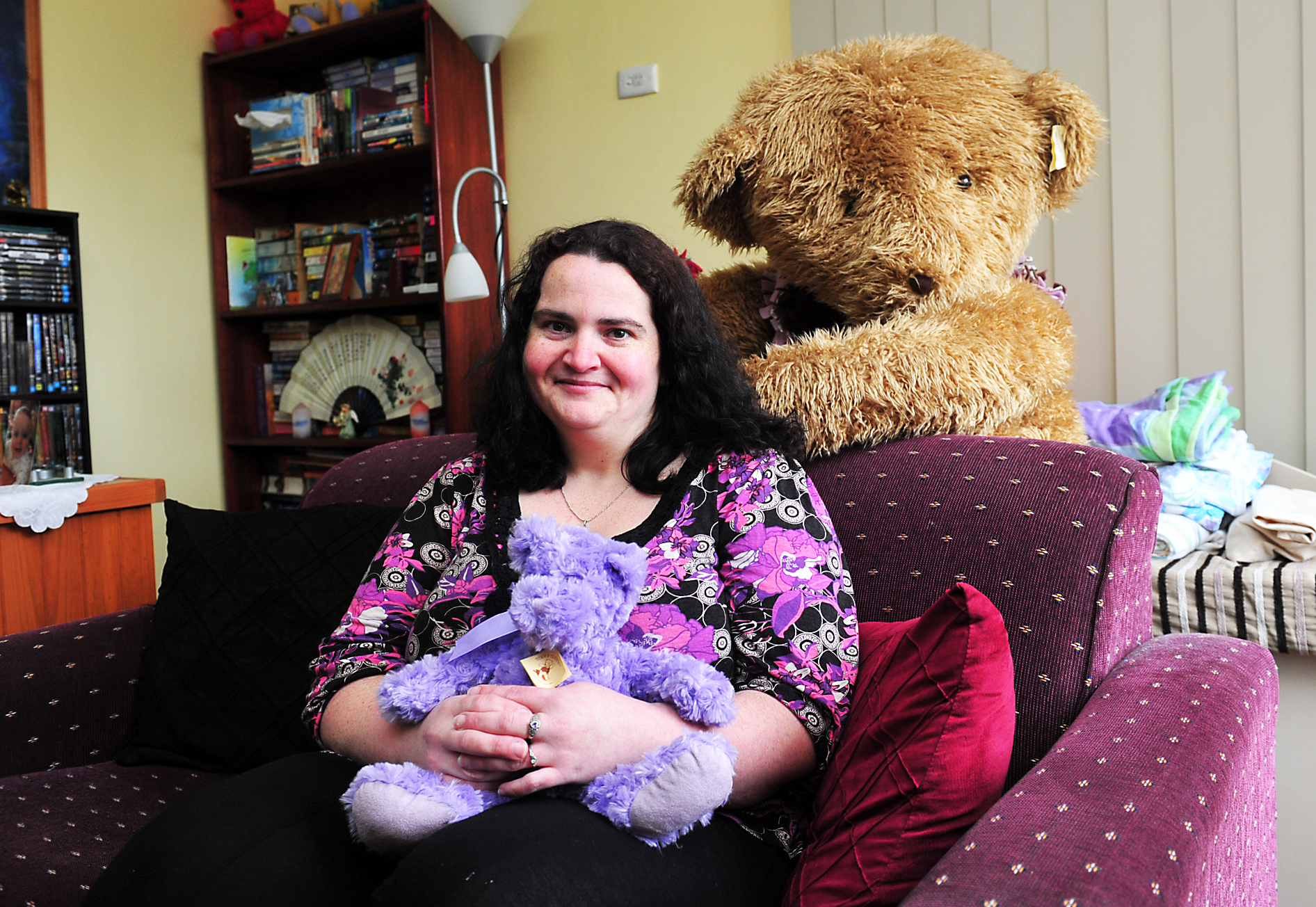 A call in the dead of night, half-an-hour before a child arrives, can be all the notice some foster carers receive before they open their homes to a vulnerable youth.
According to Morwell foster carer Tammy O'Halloran, the calls were worth it.
Ms O'Halloran has foster cared children for six years and has not looked back, and with this week being Foster Care Week she has encouraged others to take on the rewarding task.
"I take the phone call, get the kid, put them to bed and then deal with the rest in the morning," she said.
"I've always got a spare bed and it takes five minutes to set up a bed for any age so it's not a problem."
Ms O'Halloran provides emergency, respite and long-term care for children aged up to 10 years needing refuge and said almost anyone could become a foster carer.
"I think anybody's capable of doing it, but at the same time it takes somebody who is happy in themselves and in their own family unit because the children (eventually) leave; some go back to awful situations, some go to other foster carers, some go home and it's a good thing, but it's still hard."
Ms O'Halloran said since the implementation of Anglicare Victoria's Cradle to Kinder program, which provides ongoing support for young mothers from birth to kindergarten age, there has been a significant decrease in the amount of children needing foster care. While funding was provided for the essentials of each child, Ms O'Halloran stressed foster caring was emotionally rewarding.
"If you're going to do it for the money, then you shouldn't be doing it at all. You do it for the kids," she said.
Despite the stressful situations, Ms O'Halloran said the feeling of providing a safe environment for children in need was "the best feeling in the world".
"I have found foster caring to be the most rewarding thing I have ever done because no matter how stressful the grown up legality stuff is, the kids are brilliant," she said.
"It doesn't matter what the issues are, you get a kid who comes here and will barely look at you, barely talk and cry all the time and within a couple of days every time you leave the room they get upset and want hugs.
"Just watching the children blossom when they're in a safe environment, you can't get better than that, there's nothing on earth more rewarding than seeing a child open up."
For more information on becoming a foster carer with Anglicare Victoria phone 1800 809 722.