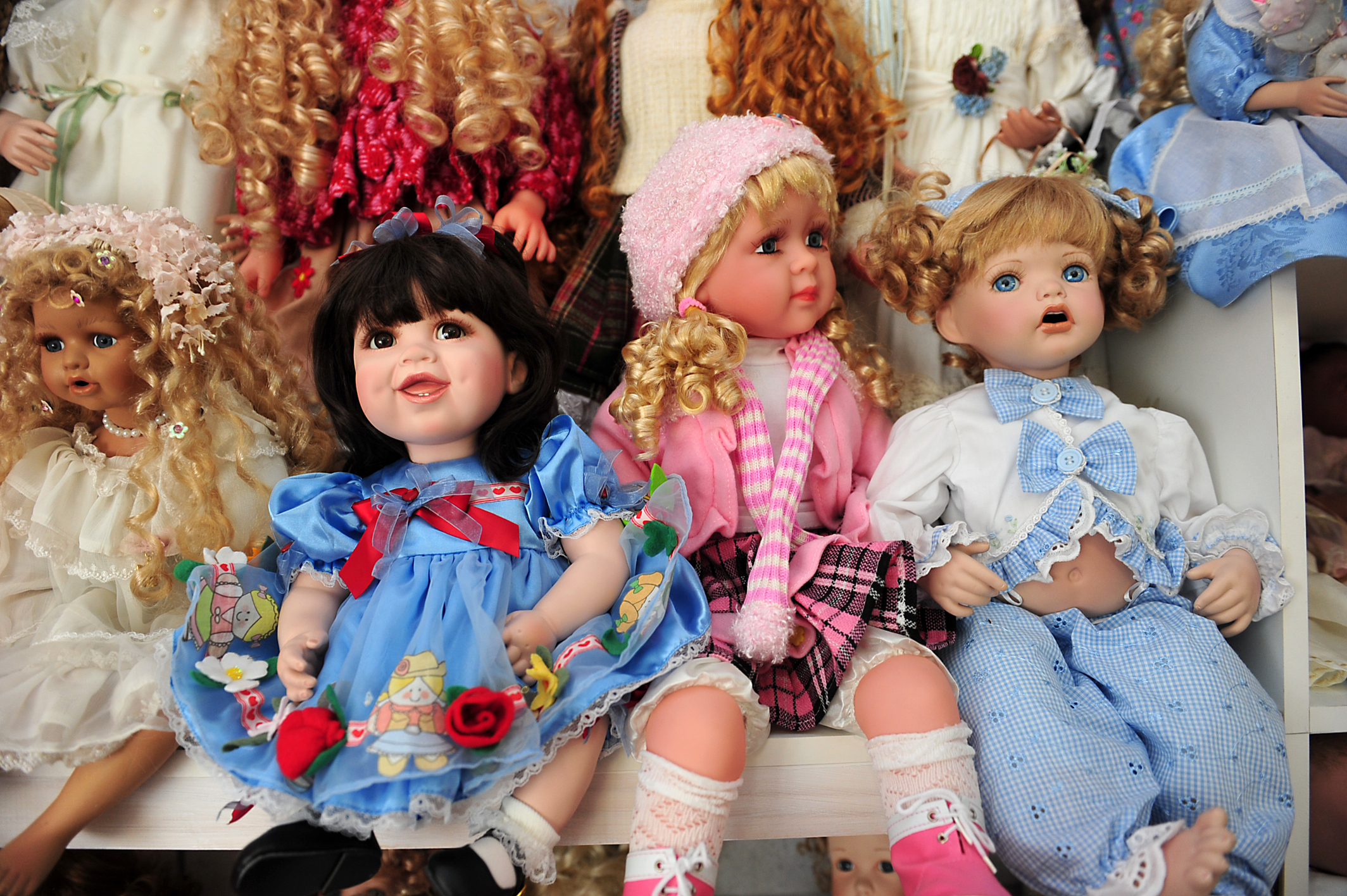 A Newborough woman would like to share her love of dolls with the public and has begun exhibiting her miniature village and collection of more than 700 dolls.
Cheerie Tucker said she had always loved dolls, but began collecting about 12 years ago.
She has since built up a display of dolls from designers all over the world, made from every material.
Ms Tucker said with her collection including a doll dating back to the late 1700s, and ones worth more than $1000, she had to remind her grandchildren they could not play with them.
"I used to have them in the loungeroom, there was about 200 then. I still have my favourites on display there," Ms Tucker said.
With the loungeroom overflowing, she converted her son's old bedroom into a room of dolls, which also houses her home-made miniature village.
"The village took about 18 months to make," she said.
"It started with a church, then a street and went from there.
"I made about 80 per cent of the items myself… It can be very fiddly; you use tweezers a lot."
"Tuckerville" is complete with a butchery, grocery, pub, ice-cream parlour, bakery, toy shop, doctor's, dentist's and lawyer's office, cafe, a tattoo parlour and other shops.
"When I tell people 'I've got a little village' they imagine it to be (about a square metre). When I show them the room and they're very surprised," Ms Tucker said.
Ms Tucker said she wanted to share her collection and creations with the public and invited people to phone and arrange a time to go in and have a cup of tea.
"My partner John is renovating the back for me so it can be a nice area to sit and have a cup of tea and a chat," she said.
She said her next project was to start hand-making her favourite type of doll, Reborns, which look and feel like newborn babies.
"I just love them because they look so life-like, they're just like real babies, but easier to look after," she said.
To see Ms Tucker's collection and village for a gold coin donation phone 5127 7278.