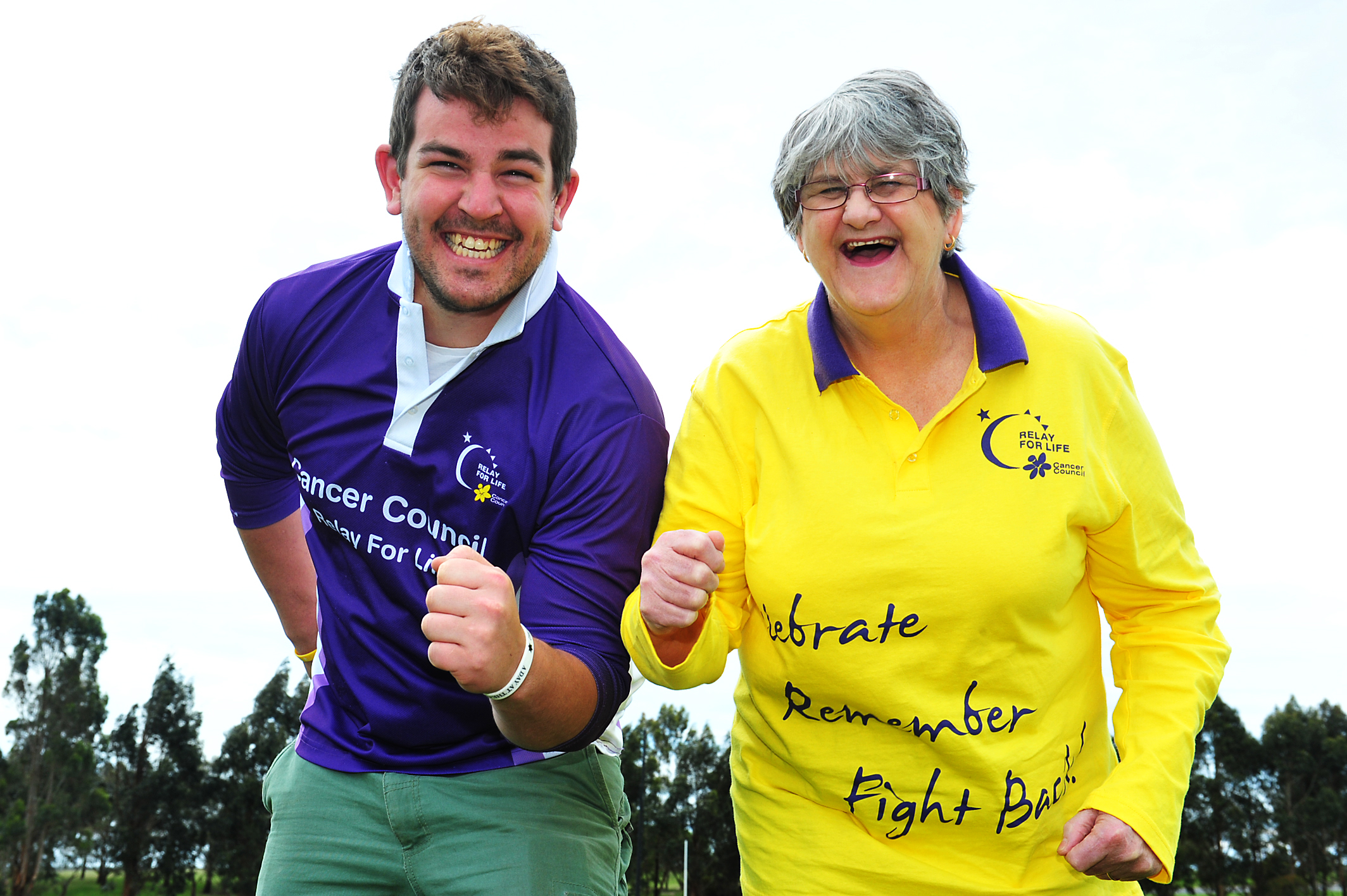 A record 37 teams are preparing for Latrobe Valley's Relay for Life this weekend at Churchill and, with blue skies and sunshine predicted, organisers are expecting an "amazing" event.
The 18-hour relay around Gaskin Park's oval begins at 4pm on Saturday with a lap of honour for cancer survivors and their carers and finishes with pledges of proactive change at 10am on Sunday.
Event chair Sue Van Heurck said in between was the candlelight ceremony "when we take the time to remember loved ones lost in particular, and to celebrate the lives of those people living with cancer".
"Anyone is welcome to come along to that at 7.45pm, during which candles line the track," Mrs Van Heurck said.
After a successful promotional event last month called "Paint the Town Purple" several more teams signed up, bringing Latrobe Valley's total from 31 to 37 plus a school team.
"Kosciuszko Street Primary School held a mini relay of their own on an afternoon, with the money raised contributing to the Relay for Life's total," Mrs Van Heurck said.
"That was really special and something new and exciting."
Mrs Van Heurck said 70 businesses across seven towns helped to brighten the streets and raise awareness of the relay and the Cancer Council in the process.
"Businesses had lots of people saying 'what's this all about?' and finding out about the relay as well as how to help people who have cancer and where to go for more information," Mrs Van Heurck said.
"We've put a big focus this year on raising awareness about the Cancer Council and what they do.
"So their research… the support they provide for not just people diagnosed, but also family and friends and also education and information."
Mrs Van Heurck said the closing ceremony was a chance for people to vow to "fight back" against cancer, based on what is known about prevention.
"We ask people to pledge they are going to fight back in their own way. Whether that is through a healthy lifestyle, or for women getting regular pap smears or mammograms, or being sun smart," Mrs Van Heurck said.
"We can prevent a third of all cancers through lifestyle, so healthy eating, quitting smoking and being sun smart.
"We're really lucky today because we have all these tests that can lead to an early diagnosis… but in Latrobe Valley we have a below average number of women having pap smears – so it would be great if more women could do that."