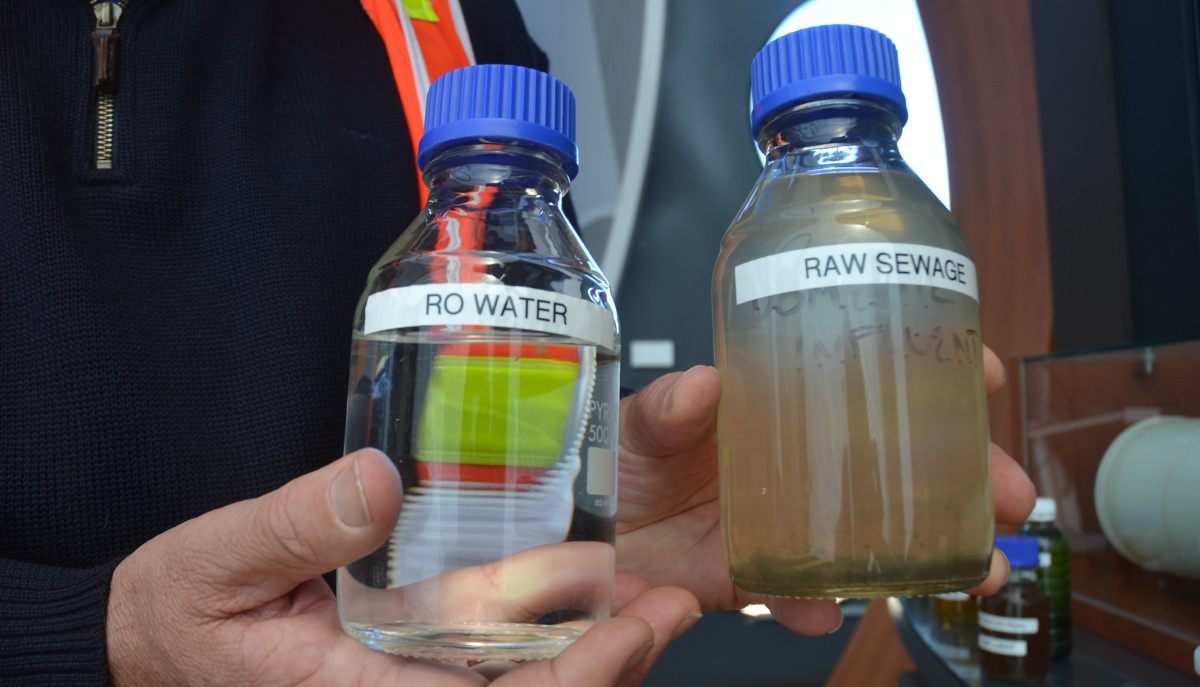 Gippsland water users could find themselves one day drinking water produced from household sewage, if a renewed push by scientists to embrace recycled water is successful.
A team of scientists from the Academy of Technological Sciences and Engineering has urged the public to reconsider recycling water as a viable drought-proofing strategy in their report "Drinking water through recycling" released yesterday.
The Express understands Gippsland Water could potentially produce recycled drinking-grade water through state-of-the-art reverse osmosis technology at its recently built water factory near Maryvale, which filters and processes household and industry waste.
"The ATSE considers there can be considerable environmental, economic, and community benefits of supplying highly purified recycled water direct to drinking water distribution systems in suitable circumstances," the report stated.
However the report expressed concern 'Direct Potable Reuse' – the adding of recycling water directly into existing drinking water reservoirs – had been already been pre-emptively excluded from consideration in some parts of Australia, a decision it argued should be reviewed.
Gippsland Water general manager customer services Peter Skeel said the prospect of using the water factory to produce recycled water for local DPR was never considered.
"While Class A recycled water is treated to very high standards, it has not been treated in accordance with the standards of Australian Drinking Water Guidelines and therefore it is not recommended for drinking, cooking or bathing," a Gippsland Water spokesperson said.
During the height of the water factory's development in 2006, Queensland faced its own recycled water debate when the City of Toowoomba explored the option of recycled water during a water shortage crisis.
Despite Toowoomba water supplies sitting at critically low levels, the 'yuck factor' of recycled water proved too formidable a hurdle, with a public referendum attracting a 62 per cent vote against the proposal.
In response to the formidable public reluctance to embrace recycled water, the ATSE report's authors called for leadership from governments, community leaders, water utilities, scientists, engineers and other experts to foster the implementation and acceptance of DPR.
However a Gippsland Water spokesperson said it was not the organisation's role to provide commentary on state or national policy matters.
State Water Minister Peter Walsh said a Coalition Government would not put treated recycled waste water into drinking water supplies.
"Our commitment is for smarter planning and greater use of recycled water, rainwater and storm water for non-potable purposes, so that there is ample water for all future needs," Mr Walsh said.
Note: In a visit to the Gippsland Water Factory on Tuesday, this Express journalist sampled water produced through reverse osmosis technology at the facility, and can report it tasted cleaner than local tap water.