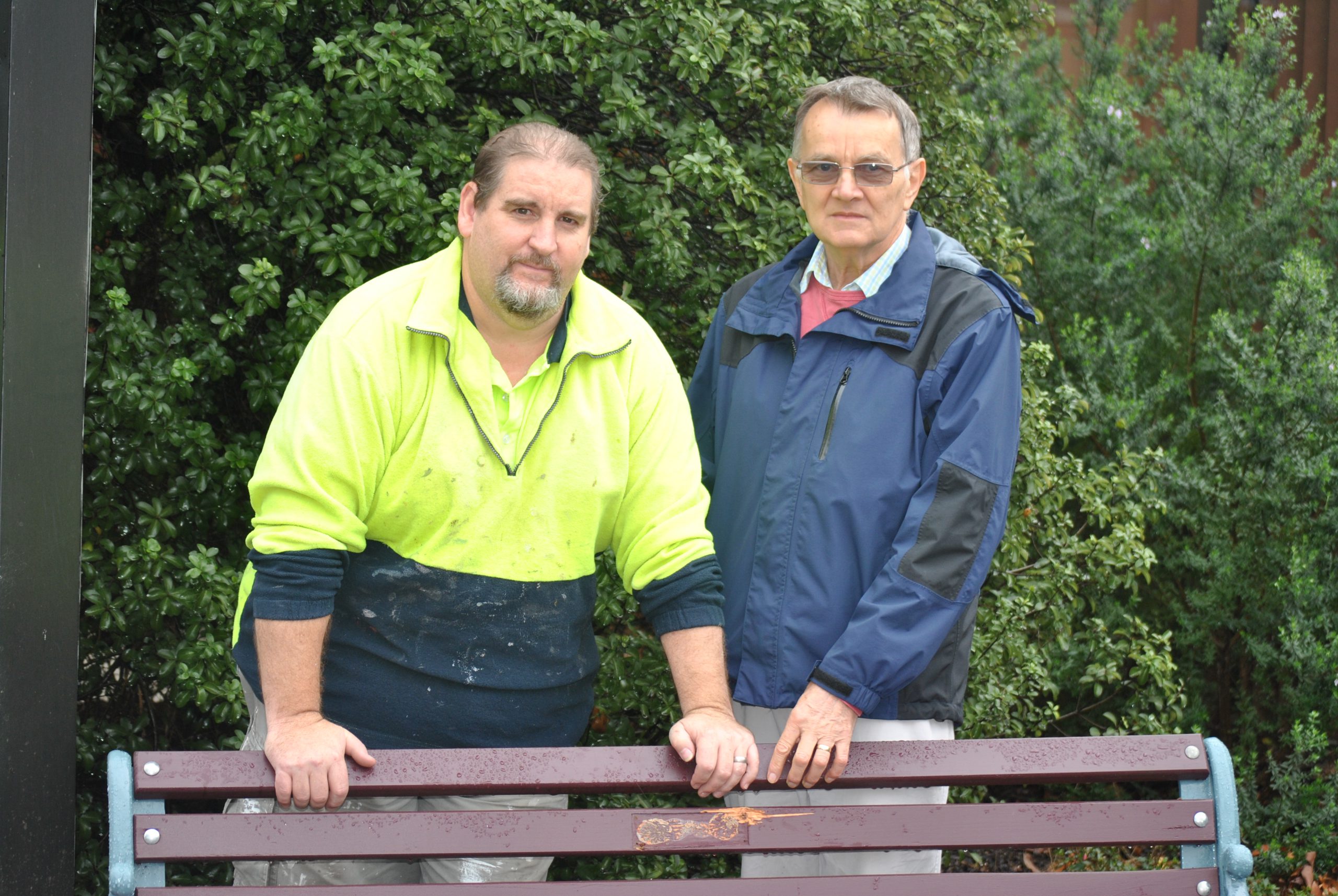 Volunteers have been left devastated after the bench they worked hard to restore just weeks ago was vandalised.
Gippsland Employment Skills Training Triple R Emporium volunteers worked for weeks restoring the bench, before replacing it in front of Moe's service centre on Albert Street.
Triple R Emporium supervisor Darren Patrick said between Friday, 16 May, and Sunday, 18 May somebody pried the plaque, which recognised his team's efforts, from the bench's slat, damaging the wood beneath.
"It's frustrating. It's nice to be recognised for the work we do… to have that taken away (is hard)," Mr Patrick said.
"It's not so much me… the guys put the time and effort in to do it that deserve that recognition.
"It's rude and unnecessary and if they wanted the plaque that bad we would have given them one, rather than wreck the seat."
The volunteers will now have to replace the second slat.
Make Moe Glow has been coordinating the restoration of benches across the central business district.
President Marilyn May said she could not understand why someone would target the bench and what value they thought the plaque may have.
"We don't know whether they took it for scrap value – it's no good to anyone," Mrs May said.
Anyone who may have witnessed the incident or has information is encouraged to phone Moe Police Station on 5128 1100.