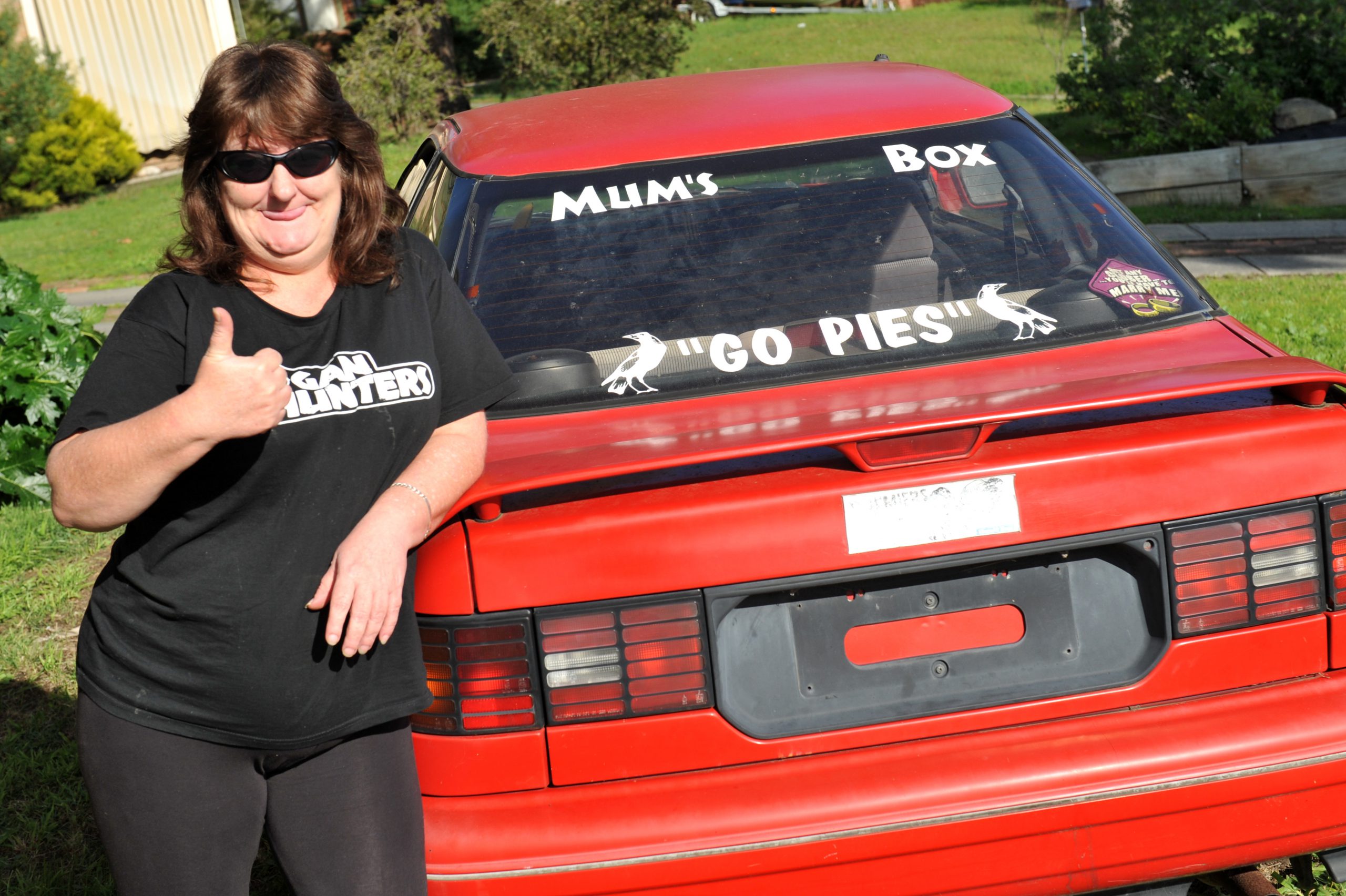 A Traralgon grandmother's quest to be named Australia's greatest bogan has taken her to the grand final of television show, Bogan Hunters.
The "true, blue Aussie" known as Nanna Shaz auditioned for the show last year and was introduced to 7mate audiences as a Holden-loving, goon-guzzling, boob-flashing Collingwood fan in May.
Now a finalist, the local celebrity is competing against six others for the 'Golden Thong' and an 'Aussie Pride Straya' ute in an episode which will air tomorrow night.
Nanna Shaz epitomises bogan with her laid-back attitude and classic mullet.
"I don't like dresses or none of that girly crap, I'm into my fishing, my football, my Holden," the 41 year-old said.
She said her love of Holden comes from helping her Dad rebuild cars when she was younger and is so strong that people know not to park Fords in her driveway for fear it will be set alight.
The "mad" Collingwood supporter said she did not miss a game.
"If I don't get to (the game) I watch it on TV. My neighbours know when there is a Collingwood match on," she said, adding she can be heard throughout her court.
Since appearing in the third episode of the show, Nanna Shaz said she has been recognised locally.
"About three weeks ago I was in Maccas, with a friend of mine from New South Wales… this couple, we could hear them talking about Bogan Hunters," Nanna Shaz said.
"The guy said 'excuse me, are you the chick from Bogan Hunters who flashed her tits?' and I said yes and walked off."
The proud Traralgonite said the show was a "once in a lifetime chance" that she had enjoyed, especially meeting her fellow finalists in Sydney.
"(The finalists) are actually a good bunch of people, we got along so well," she said.
While she enjoyed staying in a nice hotel there, she said the show's producers may have regretted their decision.
"You don't put bogans in a good hotel – I told (presenter) Paulie that and he just laughed."