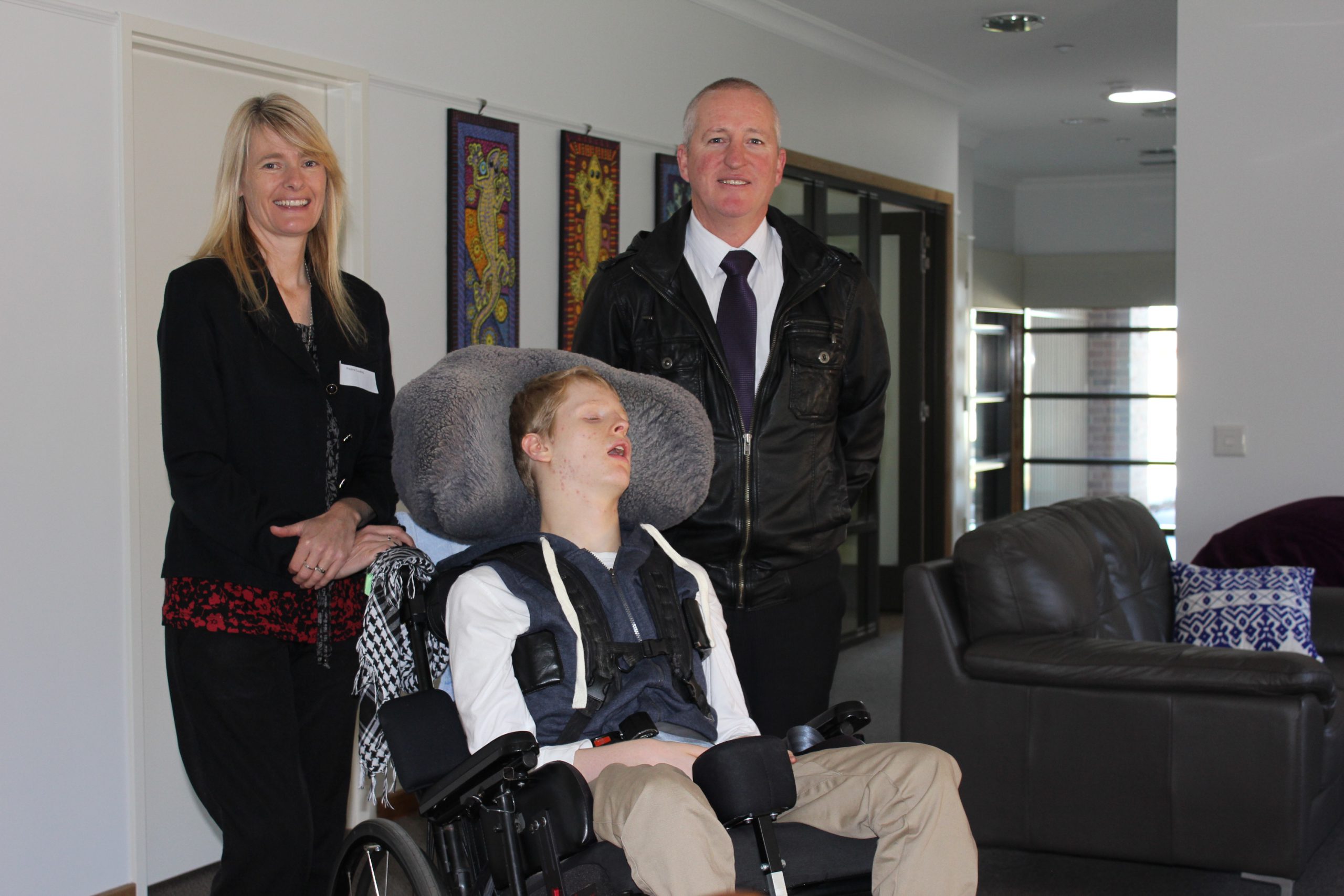 A family's eight-year wait for a respite centre in the Latrobe Valley has finally ended.

After years of travelling to Sale to seek respite and care for their son James, who has a disability and is severely epileptic, Yinnar South parents Rod and Pauline Couling rejoiced at the official opening of a $2.2 million Morwell respite service on Wednesday.
The Scope Ann Street Respite facility has been built to offer relief for Gippsland families who care for someone with a disability, and will provide support to five people each night.
Mr Couling said it was eight years ago that he sat down with Member for Morwell Russell Northe to discuss his son's respite options and had been commuting to a facility in Sale to find relief.
He said the family had two daughters, 18 and 19 years old, and wanted to keep their lives as normal as possible.
"When James came along it was a bit of a handful for all of us and a lot of work," Mr Couling said.
"Our priority was for James' care, but also keep our lives as normal as we could.
"That meant having somewhere to take James and have that bit of time to spend with the girls, take them to their sport.
"This house is going to make a huge difference for us."
Mr Northe said children and adults would be able to stay for up to two weeks and the facility would be able to support more than 100 families from inner Gippsland and surrounding areas.
He said the facility opening was one of the most emotional events he had the pleasure of attending to in his last seven-and-half years in parliament.
"Whilst there were some services available in Moe and Sale, I was horrified by the fact that Rod and Pauline wanted respite, but had to take James to Sale to get it," Mr Northe said.
"It's just so rewarding to see that people are receiving the support that they deserve, and that James deserves."
Scope chief executive Jennifer Fitzgerald said the respite service would enable people with a disability to explore and take part in their community, while providing families and carers with an opportunity to recharge their batteries.
"Guests of Scope Ann Street Respite will enjoy new friendships and experiences and comfort in the fine surroundings," Dr Fitzgerald said.
For more information, phone the Scope Ann Street Respite facility on 5623 1033.