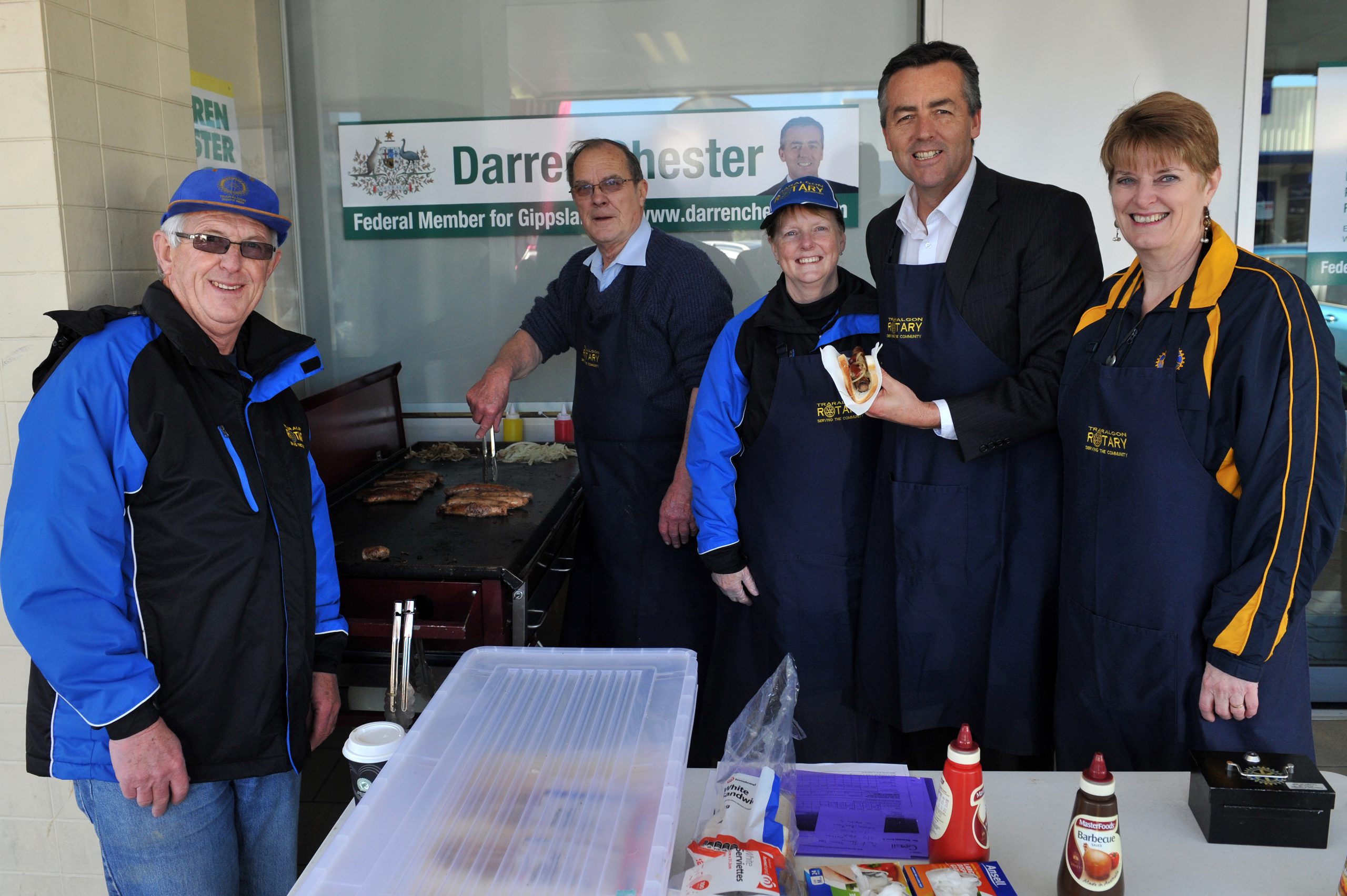 The office of Federal Member for Gippsland Darren Chester was transformed into a sizzling snag-haven on Friday, as part of a fundraiser for the Gippsland Rotary Centenary House.
Organised by Mr Chester's office together with the Rotary Club of Traralgon and Campbell's Quality Meats, the barbecue saw Mr Chester "spruiking away" to entice people to buy sausages outside his Franklin Street office.
"We would like to thank Darren for his support. He was out there spruiking away. It's something entertaining," former Rotary Club of Traralgon president Janne Speirs said.
Mr Chester was joined by Member for Morwell Russell Northe, while a dozen Rotarians also manned the barbecue.
Ms Speirs said the fundraiser, which ran from 10am- 2pm had a "reasonable turnout" given the windy weather.
Gippsland Rotary Centenary House is a community-based not-for-profit facility at Latrobe Regional Hospital where cancer patients and their families can stay while undergoing treatment.
The motel-style facility was initiated by Gippsland Rotary Clubs which originally had eight rooms opened in 2006. A second stage comprising nine additional rooms was built in 2011.