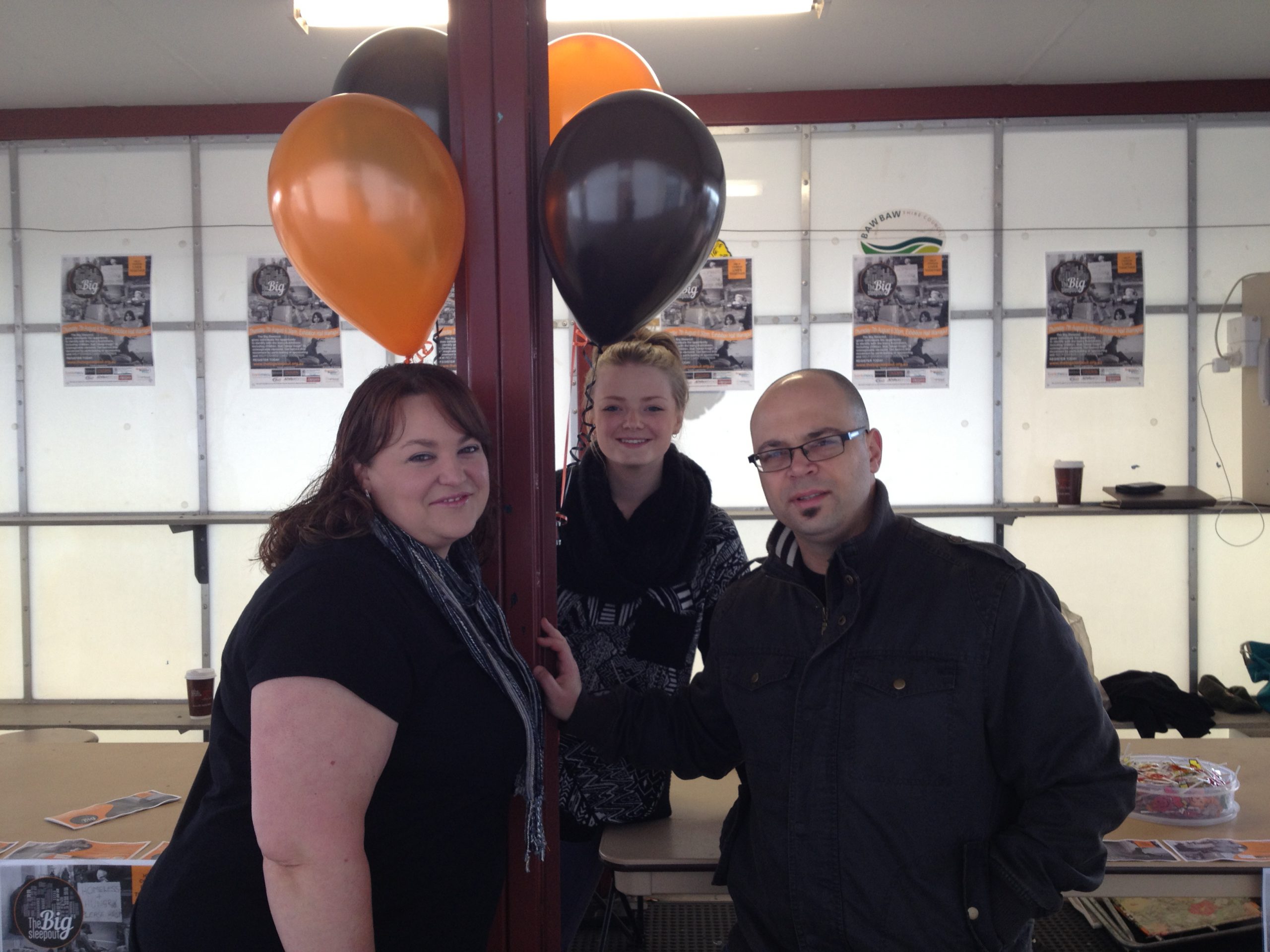 An encounter with a homeless man in Melbourne while waiting to board a train has prompted Morwell worker Kelly Goodwin to hold a fundraiser for people sleeping on the streets.
The Acts of Random Kindness 'the Big Sleepover' fundraiser will be held on Thursday, 7 August in Warragul.
"I started to talk to my friends and said I met this guy who told me about this little boy who was eight years old and living on the tracks of Melbourne'," Ms Goodwin said.
She said her friends were just as surprised as she was and agreed this should not happen in Australia.
"We decided we would do something and the sleepout was the product," Ms Goodwin said.
About 50 people, including parents and their children, are expected to register for the sleepout and experience how the homeless live for a night.
"It's designed to raise awareness about homelessness in Australia, particularly in the Latrobe Valley and Gippsland area," Ms Goodwin said.
The project is similar to the opportunity shop Vinnies' Chief Executive Officer sleepout, except The Big Sleepout is open to all, and works on a sponsorship model where participants must find their own sponsor.
Ms Goodwin said the group hoped to raise about $10,000 from the event, which will benefit Quantum Support Services and Lighthouse Foundation, a not-for-profit organisations that works to end homelessness in Australia.
The Big Sleepout will allow participants to sleep on cardboard and in their sleeping bags until 6am the following day.
Ms Goodwin said the event would begin with a program where a woman from Latrobe Valley would speak of her own experience as a homeless person.
She said homelessness was no longer an issue confined to urban areas, but was also a concern in regions including Gippsland.
"Things are changing and it's becoming more of an issue," Ms Goodwin said.
"We just want to open up that conversation that we actually do have an issue that we need to look at, rather than close our eyes and pretend that it doesn't exist."
For more information about the fundraiser, visit www.actsofrandomkindness.org.au/the-big-sleepout