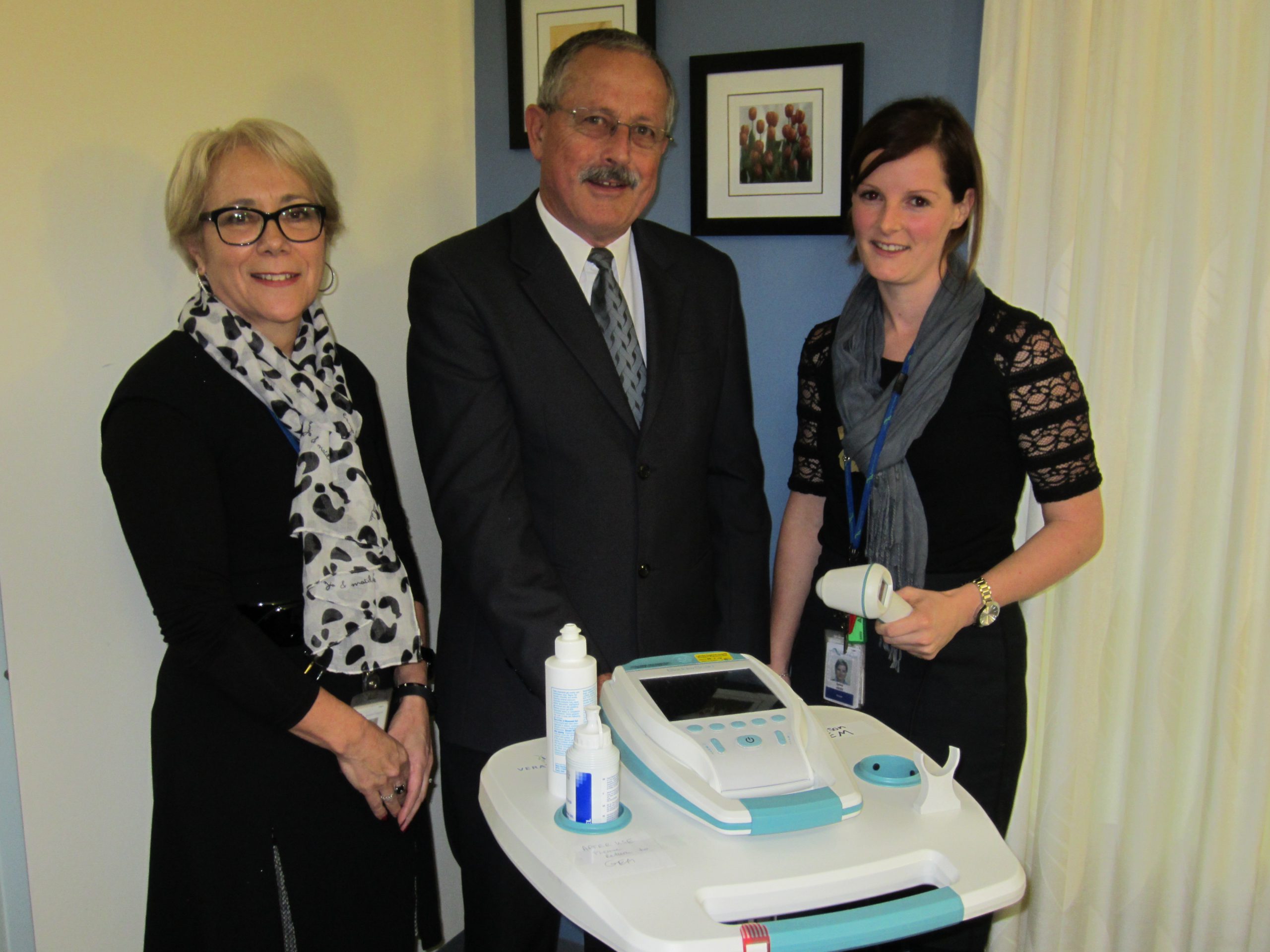 The legacy of a Traralgon man who dedicated his life to volunteer work and generous gestures has lived on through a charitable trust in his name.
More than $250,000 has been donated to not-for-profit organisations by the Keith Chenhall Charitable Trust since it was established in 2002.
Mr Chenhall passed away in May this year but the trust continues to support the local community.
The latest beneficiary is Latrobe Regional Hospital which has been provided almost $15,000 from the trust to purchase a bladder scanner for the Nicholson Geriatric Evaluation Management (GEM) Unit.
The GEM Unit provides sub-acute care for chronic or complex conditions associated with ageing, cognitive dysfunction, chronic illness or disability.
LRH sub acute general manager Heidi Knott said the bladder scanner was a vital piece of equipment to measure a patient's urine volume.
"It will mean we're not unnecessarily using invasive procedures to measure bladder volume," Ms Knott said.
"The scanner reduces complications and discomfort for the patient.
"Bladder scanners are highly valued at the hospital so we are grateful the Keith Chenhall Charitable Trust recognised the need for the GEM Unit."
Trust advisory committee member Ian Keith said funding opportunities were extensively researched before donations were made.
He said the trust was committed to ensuring Mr Chenhall's community spirit lived on.
"When I was first asked to join the trust, I felt it was a real honour but also a great responsibility to spend the money wisely," Mr Keith said.
"All of the organisations we've given money to have been really worthy of the donation."
Mr Keith was able to view the new bladder scanner on behalf of the trust during a recent visit to the hospital.
LRH Board chair Kellie O'Callaghan said the benevolence of Mr Chenhall was widely recognised.
"Keith is a fine example of the philosophy that one person can actually make a difference," Ms O'Callaghan said.
"He identified practical needs in the community and now LRH is proud to have a connection to Keith through the trust and its thoughtful donation."