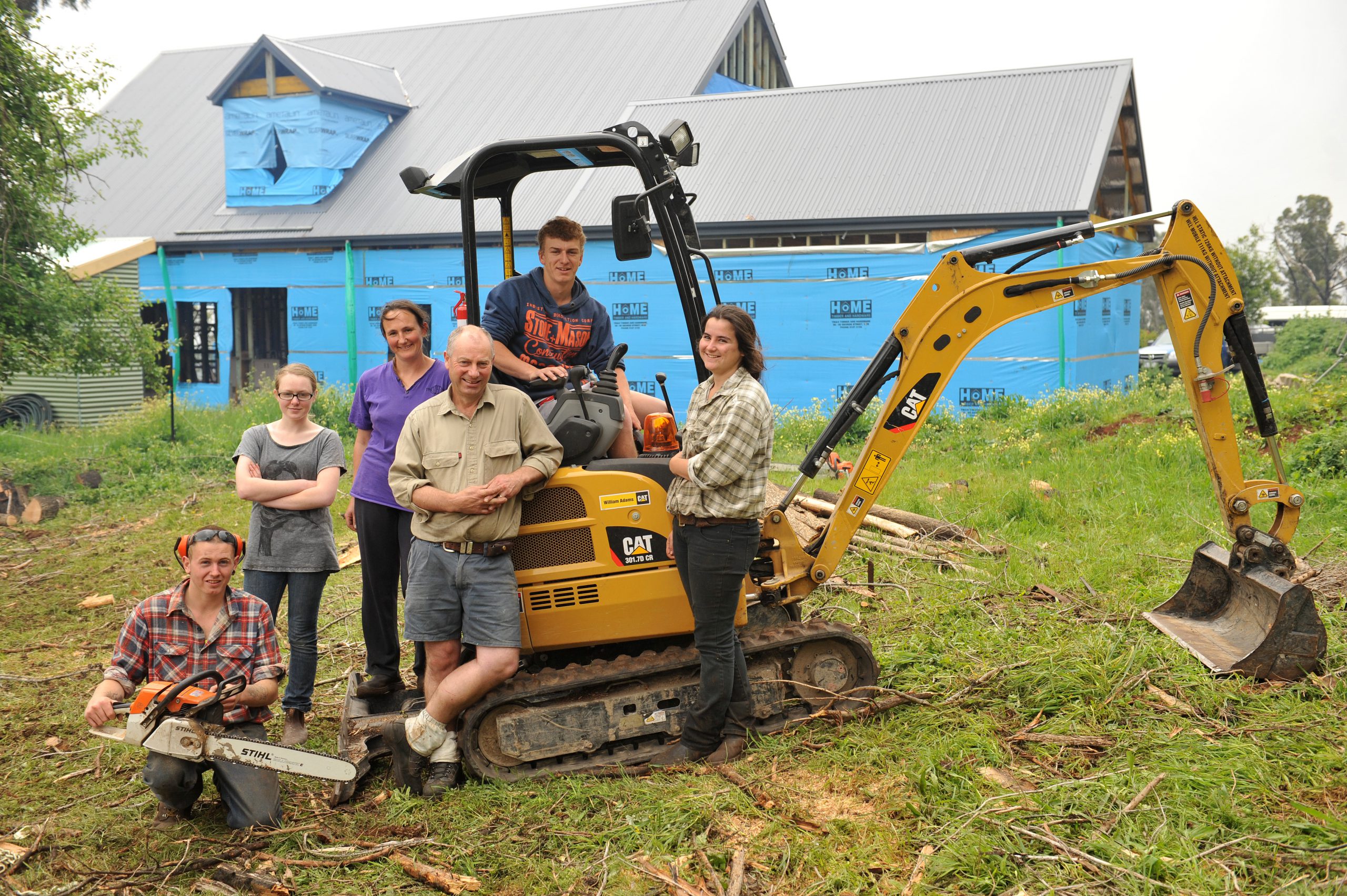 A kinship formed from the familiarity of bushfire devastation has brought a group of Tasmanian students to Callignee.
After hearing of Tasmanian town, Dunalley's, struggle with bushfires in 2013, Kurnai College teacher and Traralgon South resident Ange Gordon contacted Tasman District School, located in the south-eastern region of the island, to see if they needed help.
This year, Kurnai College staff and students visited Dunalley three times to build and repair fencing and shedding in farms across the region.
In a bid to give back to those who helped them, Tasmanian students Joel McKean, Brock Pearce, Bella Jacobson and Bonnie Rumsley visited Callignee to help in an area which suffered similar devastation.
Five years on from Black Saturday, Callignee resident Peter Olorenshaw, who also took part in a working visit to Tasmania, is still living in a shed on the site of his former house and has just begun building his new home with the help of the Tasmanian visitors.
"He's quite humbled by it because he's been helping everyone else and I've just decided it's his time," Ms Gordon said.
The students cleared Mr Olorenshaw's and a neighbouring property of fallen, dead trees and leaf litter and helped builders with various tasks.
Tasman District School teacher Bill Shoobridge said while the students had not personally lost their homes, more than 100 homes were destroyed in the fires.
"It's a fairly traumatised district as a result of that," Mr Shoobridge said.
Bonnie was tasked with masking and painting soon-to-be-installed windows and said she liked gaining building experience and may construct her own home one day.
"It's good, I like it, I like travel, I like new places, I like working and helping out and stuff and the weather here is really good," Bonnie said.
Ms Gordon hoped to keep the relationship between the two schools going and said the projects provided opportunities for students to gain experience.
"There's always help required and it's not only about the relationships but they build a lot of skills, they get fantastic references out of it as well and it opens their eyes to the world," Ms Gordon said.
"You'd hope to think in the future if there's other disasters they would be prepared to step up and help."
Throughout the students' stay, Hazelwood Rotary Club and the Smith Family provided funding and vouchers for food and activities.