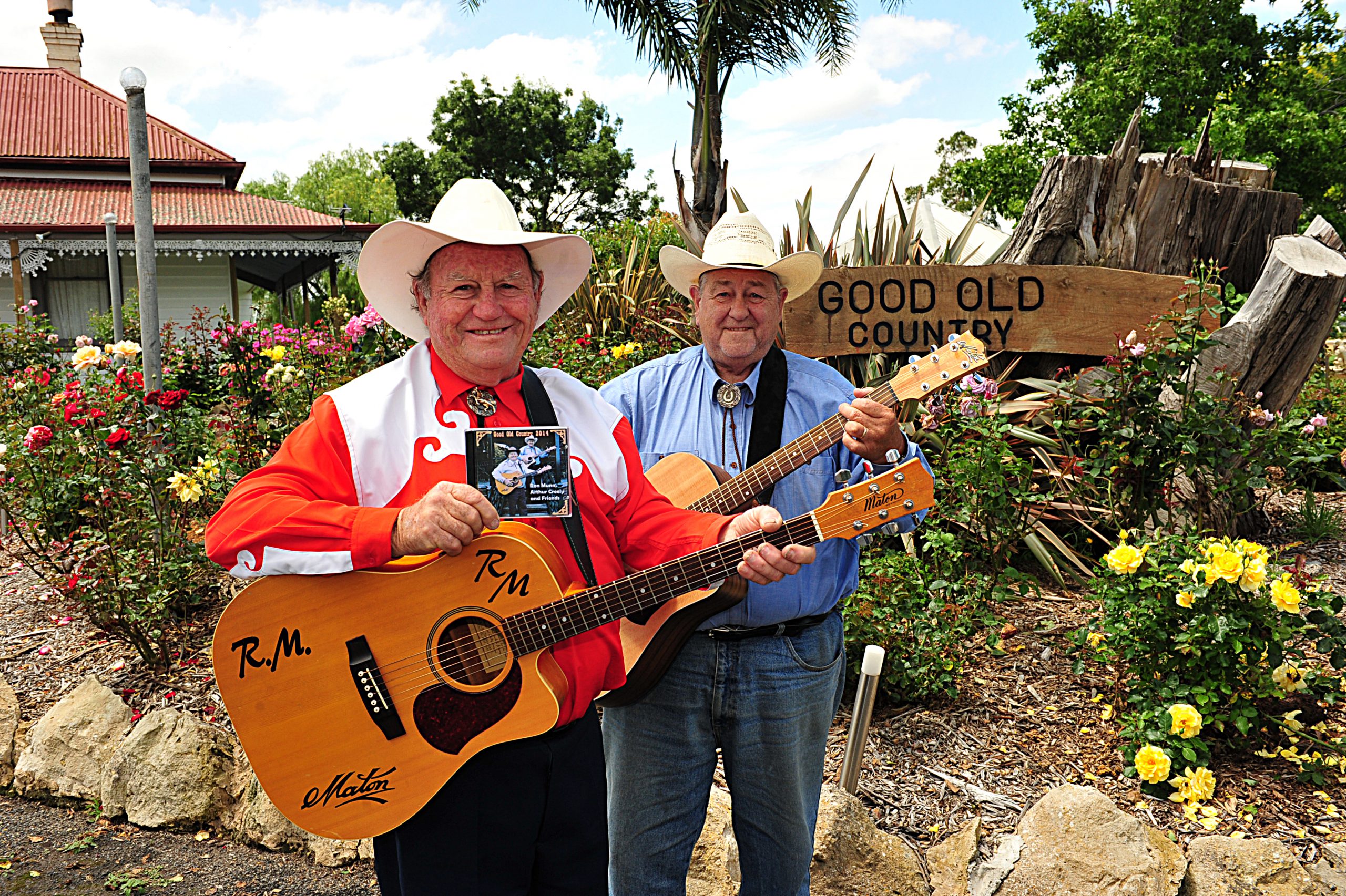 A hearty horde of country music enthusiasts have collaborated in the name of confidence building to make their first compilation CD.

Good Old Country invites all interested residents to show off their talents or sit and listen, meeting monthly at Monomeith in Traralgon with an average turnout of 70 people.
Launching its first album at the weekend, organisers Ron Munn and Arthur Creely hoped the project would inspire aspiring musicians to continue recording their music.
"They've been a bit shy I think to get up in front of people and sing and that was the idea of it, to build up their confidence so they could go out anywhere and sing and not be nervous," Mr Munn said.
"It's a great CD, it shows the talent that we've got here in the Valley that doesn't otherwise get recognised.
"Eighteen local artists from the Valley joined in and the idea of making the CD was to get people's confidence up to hear themselves on and hopefully encourage them to make their own CDs."
With 36 songs on the two disc compilation, Mr Munn said there was something for all listeners with a wide variety of instruments used.
Mr Munn said in addition to the CD, monthly get togethers provided a great social outlet for participants.
"It's a social get together where they can have a real friendly day," he said.
"They congregate to meet their friends on the particular day of the month and most of us are oldies and like the old fashioned country." Anyone wishing to obtain a copy of the CD should phone Ron Munn on 5174 3988.