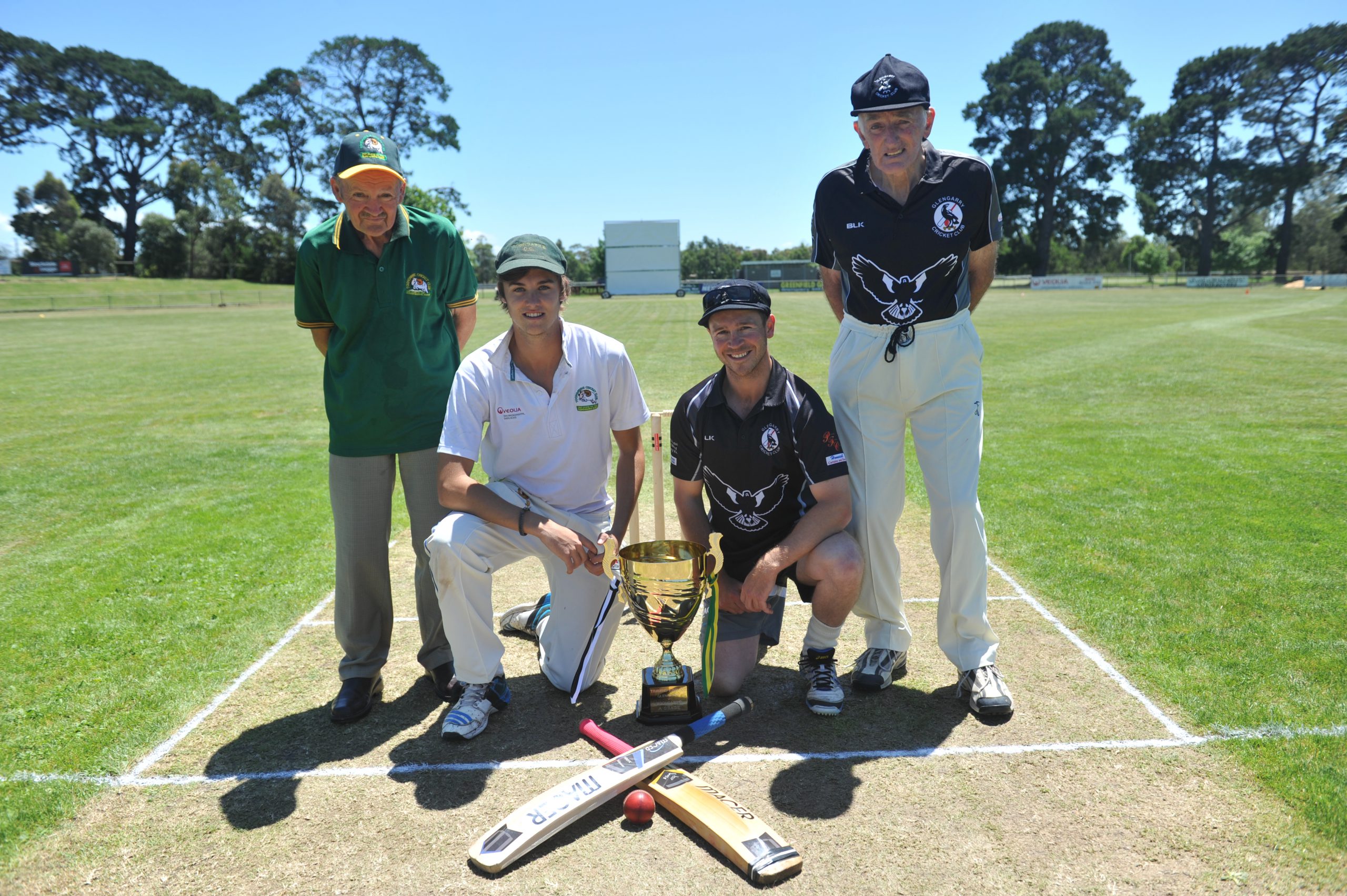 CRICKET
TDCA
TWO club cricket legends were immortalised on Saturday in the form of a new perpetual trophy for Glengarry and Toongabbie to covet.
Glengarry stalwart Doug Timmins and Toongabbie's Roger Ries share about 100 years of commitment to their clubs as players, volunteers and committee members, and a long standing friendship off the field.
Now they share the name of the silverware their beloved clubs will forever play for – the Timmins-Ries Cup.
Both men have long-standing histories at their respective clubs, and still maintain the turf wickets at each.
Timmins has been involved with the Glengarry Recreation Reserve since 1957 and can still be found watering pitches on Saturday afternoons after matches are completed.
Magpies president Barry Little said the TDCA and club life member landscaped the Doug Timmins Oval with his own tractor.
"He's just an absolute legend to the club, he's just a worker, he's always there," Little said.
"We just thought it would be a fitting thing to honour someone who's done so much."
Ries, a long-time life member at Toongabbie, was described by club president Peter Anton as the lifeblood of the Rams.
"Roger is the backbone of the club and has been for a long time… he's an invaluable part of the club," Anton said.
Timmins was Latrobe City's citizen of the year recipient in 1999, an accolade awarded to Ries in 2011 for their efforts as community volunteers.
Glengarry appears on track to win the inaugural trophy after posting 255 on Saturday.