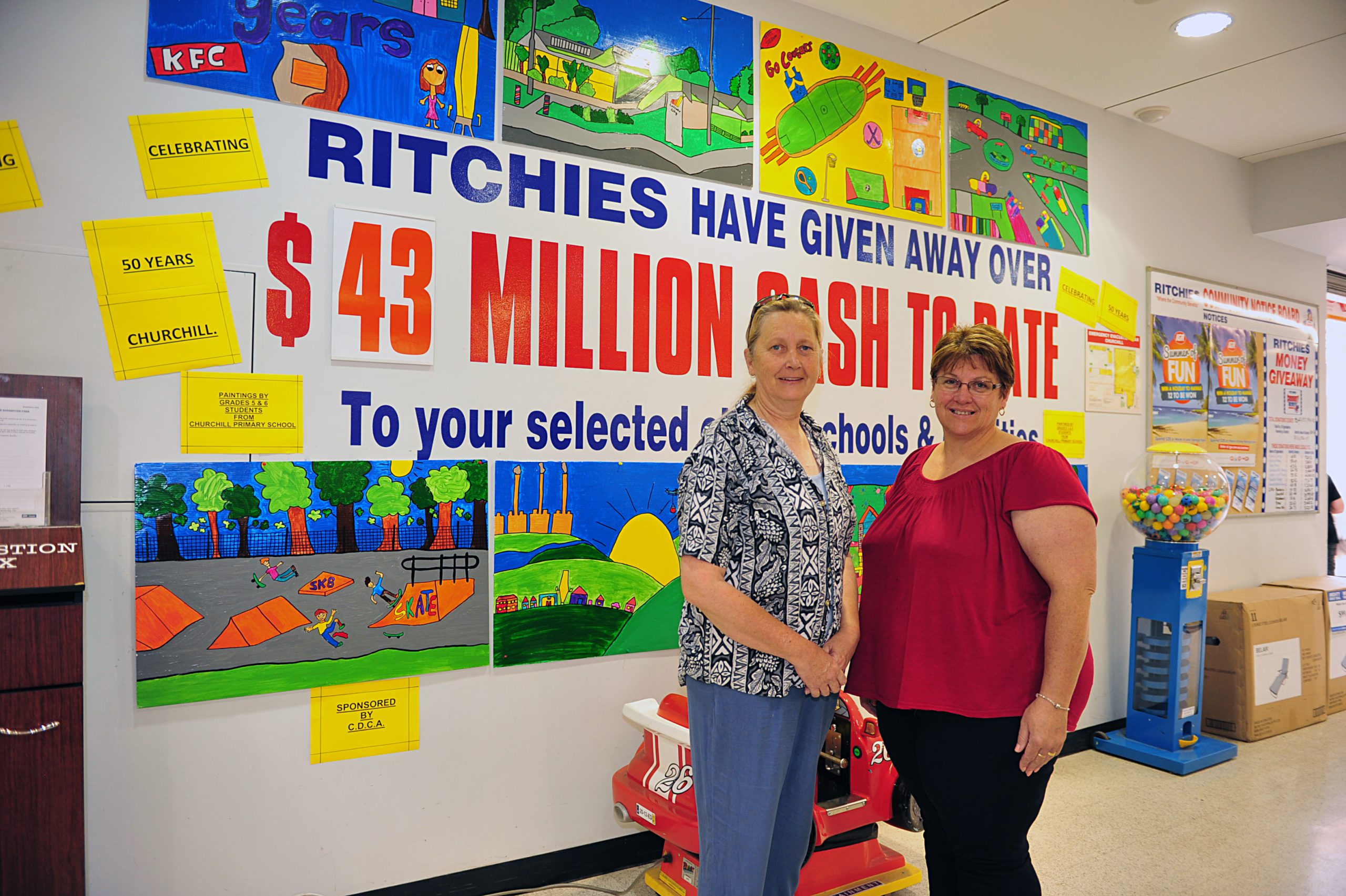 In a bid to recognise the town's upcoming 50th anniversary, Churchill Primary School students have painted their versions of favourite local locations and landmarks.
The Churchill and District Community Association provided a grant to purchase art materials for a mural display at Ritchies Supermarket that celebrates the March 15, 1965 anniversary.
"In 2014 we thought with the approaching 50th anniversary this year, that 50 years at Churchill would be a good theme," CDCA president Margaret Guthrie said.
"We want to start a discussion that 2015 is Churchill's 50th anniversary," she said. "A lot of people will see it as they come in and out of the shop here."
The students' work follows a "sketch walk" of the town, including the famous Churchill "cigar" the Switchback Road and Monash Way roundabout, Matheson Park and the Churchill Skate Park.
Churchill Primary School teacher Wendy Bishoff said the exercise made students more aware of the town.
"It was good to give that history as we talked about different places and what it took for volunteers to be involved in places like Matheson Park," Ms Bishoff said.