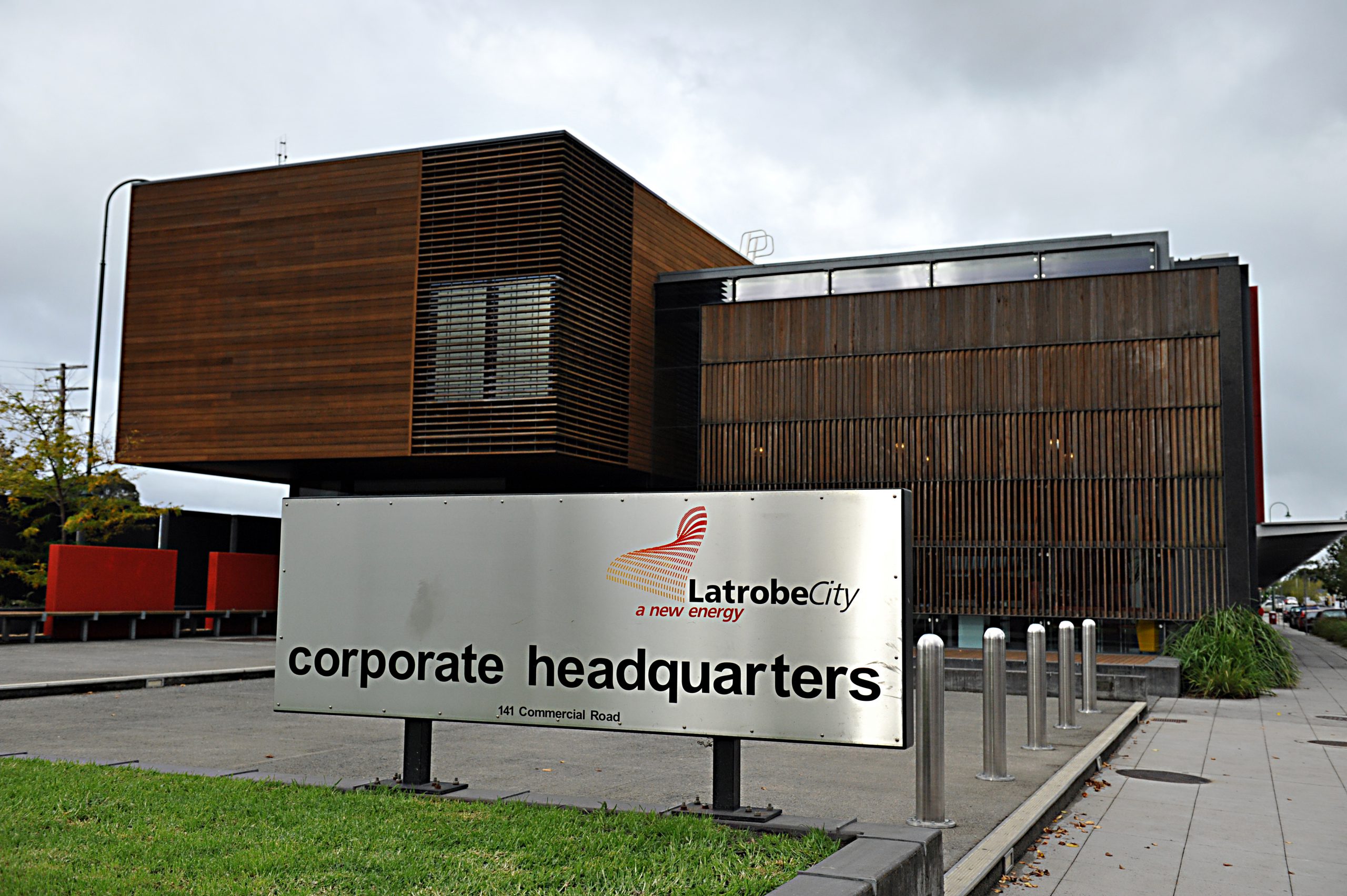 Latrobe City insiders have expressed disbelief the alleged embezzlement of $2 million in State Government money by a council employee was allowed to continue undetected for more than a decade.
Last week it emerged Victoria Police and the Independent Broad-Based Anti-Corruption Commission were investigating allegations an employee in aged and disability care services had overcharged the government $2.2 million over 12 years.
Latrobe City Council acting chief executive Vince Haining has since revealed council had become aware of "suspicious transactions" in the community services area as early as October last year.
A well-placed source within council claims police began an active involvement in the case around late November/early December, after which the employee was "terminated immediately".
It is also understood the employee is alleged to have exploited a council credit card for personal expenses, which at the time remained subject to a $5000 reporting threshold on spending.
On Friday, Latrobe Crime Investigation Unit Detective Ray Coles confirmed police were investigating reports of alleged "fraudulent activity" with Latrobe City.
However, he was unable to comment any further as the investigation remained in early stages.
An IBAC spokesperson said the organisation was unable to comment at this time for legal and operational reasons.
The allegations centre around an employee's role in council's social support department, which provides services such as home respite for carers, meals on wheels, and home maintenance for the elderly and people with disabilities.
The services are partially paid for by Latrobe City, with the remainder subsidised by the State Government.
It is understood the employee is alleged to have continued charging the government for services beyond the termination of personal care service contracts.
"If someone passed away (the employee) just kept their account running and running," the source said.
"We are only talking about a little bit here and a little bit there, but the amount just got bigger and bigger over the years.
"The money was still coming in and diverted away to another source.
"We are talking about $200,000 a year here, which is absolutely massive, and the most vulnerable ones in the community were the ones (the employee) was taking advantage of."
The source said it was extremely disappointing the alleged embezzlement had not been picked up through the organisation's auditing committee.
Mr Haining said upon learning of the allegations, council "immediately implemented the necessary steps" to advise IBAC, Victoria Police and Local Government Victoria.
"We understand that our community will be very concerned with this situation and we share that concern and disappointment," Mr Haining said.
"The scope of the investigation is significant and we are fully cooperating to provide any assistance or information required."
He said council would not make further comment until the outcomes of the investigation had concluded.
Meanwhile, the council insider said the news had been "received positively" by most council employees.
"I think most of the staff are fairly positive about it, that corruption is not going to be tolerated at Latrobe City, that the new administration coming in is not going to turn a blind eye to it," the source said.
Latrobe City Council has undergone a major restructure over the past 12 months, including the full re-appointment of general managers.
Last year it emerged the Victorian Ombudsman had launched a number of investigations into alleged acts of corruption within council, however the outcomes of these investigations may never be made public.
In August independent monitor Lyndon Webb was appointed to monitor Latrobe City's reform process, flagging governance, procurement, finance and councillor/council officer relations as points of interest.
"There's been a profound step up of auditing under the new regime," the source said.
"They haven't even been in six months and they've found this, so I've got no doubts if there's any more dirty laundry in there, it's going to start coming out.
"I wouldn't be surprised if this is only the start of things."