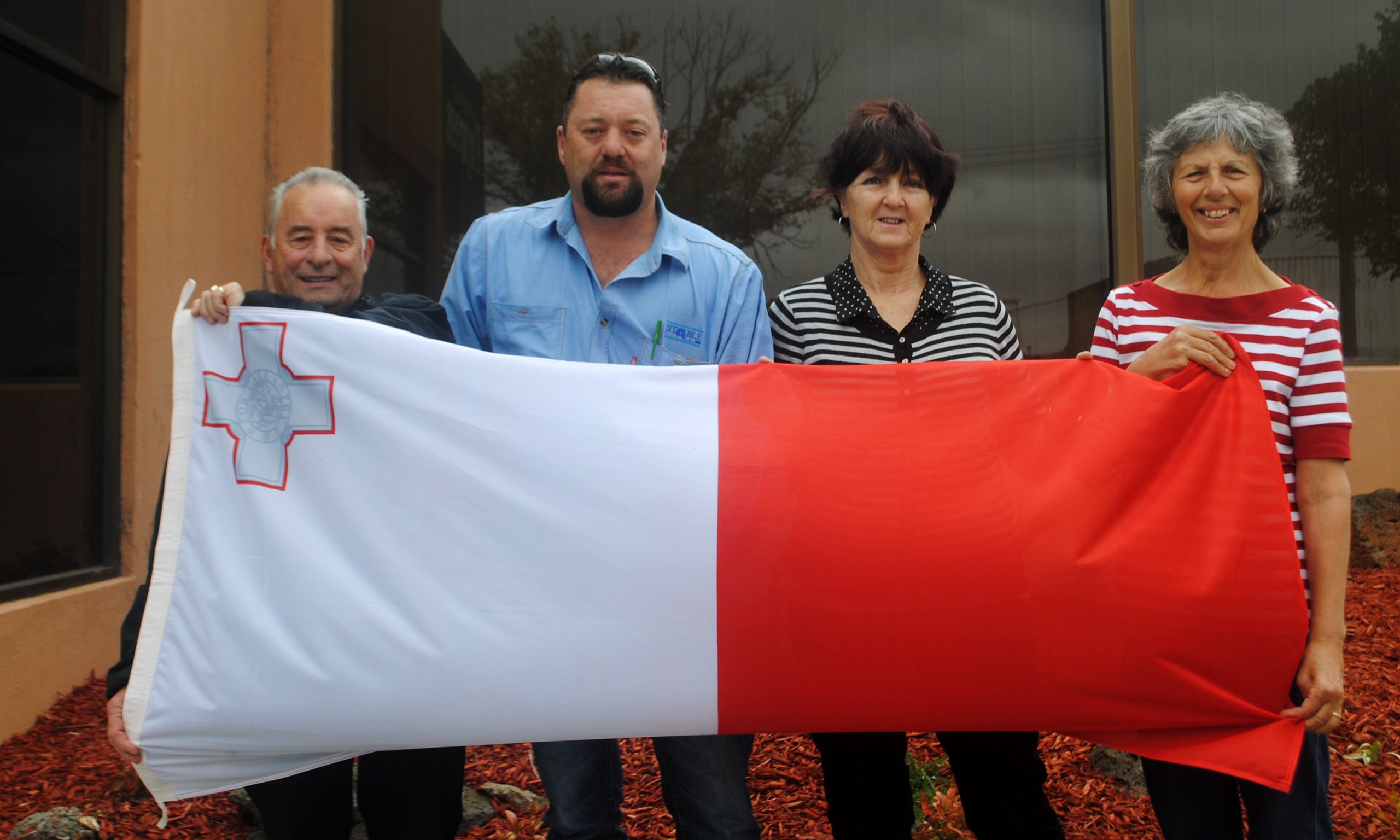 A Morwell man's passion to keep his father's heritage alive has given rise to the first Latrobe Valley Maltese Festival.
Frank Tabone, whose father was born in the tiny Mediterranean island of Malta, said the idea came to him after noticing traditionally close Maltese families had began to drift apart.
"I grew up with Maltese grandparents and experienced the language, the culture, the stories, the food and the way it was with family back in the 1970s and 80s," Mr Tabone said.
"I don't see large families being together as much as back then.
"I wanted to allow a day where Maltese people could all come together as a group enjoying each other, remembering their heritage and culture, experiencing some of the old traditions and never forgetting where they came from."
Mr Tabone said he first noticed the Maltese tradition slowly fading away within his own family after his paternal grandmother died.
Following her death, his extended family no longer saw each other as often as they used to.
He first raised the idea of a Maltese festival with his boss, John Buhagiar, who is also the president of the Maltese Club in Morwell.
Together with Latrobe City Council, the club and Mr Tabone formed a committee tasked with organising the festival to be held on 27 February at Kernot Hall, Morwell.
The festival will run from 10am to 6pm and feature traditional Maltese food, products and music.
It will also include native drinks such as Cisk beer and Kinnie, a Maltese soft drink that was made as an alternative to sodas in post-war Europe.
Mr Tabone said there would be more than 20 stalls selling Maltese and local products to welcome not just those with a Maltese background, but the entire community.
Maltese music will be played by Gippsland bands Destiny and the Maltese Brass Band, and local acts Mark Andrew and Charles Attard will provide entertainment.
A jumping castle, face painting, balloon-tying, and entertainment by Luna Moonies and Koko the Clown will cater to the young Maltese contingent.
The event will feature a raffle offering more than $8500 of prizes, including a return ticket to Malta for two.
Mr Tabone said all proceeds from the festival would be donated towards Gippsland Rotary Centenary House.
About 2000 people are expected to attend the festival with busloads of Maltese people from Melbourne confirming attendance.
Mr Tabone said there were about 3000 Valley residents who were either born in Malta or had a Maltese background.