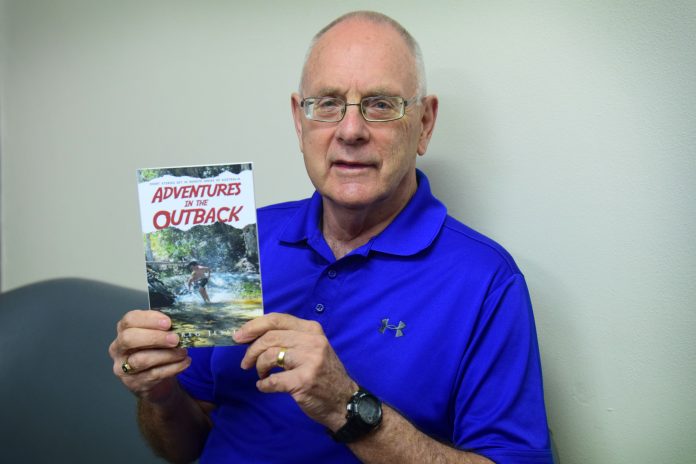 Gregor Mactaggart
His experiences tutoring students in outback Australia inspired a retired Latrobe Valley secondary school teacher to write a book.

Greg Jessep, who taught at Kurnai College's Churchill and Morwell campuses, has published Adventures in the Outback.

The book is a collection of short stories and one poem with themes of what it means for youngsters living in the heart of Australia.
"I had always been interested in writing," he said.

"The tutoring sessions with the students would normally go from 8am through to 2 or 3pm, so that gave you a bit of spare time.
"I started writing these stories, centred on young people.
"It is basically fiction, but with an element of truth."
Mr Jessep embarked on numerous stints in the outback at locations such as Forsayth, Richmond, Clermont and Surat in Queensland, as well as Wilcannia in northern NSW.
The students he tutored study via School of the Air, catering for students who live on farms and homesteads typically hundreds of kilometres from the nearest town.
"When I retired, a friend of mine, a former college principal, said have you ever thought about tutoring in the outback," he said.
"I thought it sounded like a good idea and ultimately linked up with a company VISE, which is Volunteers for Isolated Students Education.
"Normally you go up there for a six-week stint. You drive up there, sometimes you stay in the shearer's quarters, other times in the house, other times in the caravan.
"The outback is truly a remarkable part of Australia."
The book also features illustrations from Traralgon artist Ester de Boer.
Adventures in the Outback is available for sale at Reader's Emporium located in the Seymour St Arcade in Traralgon or by contacting Mr Jessep directly via email at thecyclingfanatic29@gmail.com.