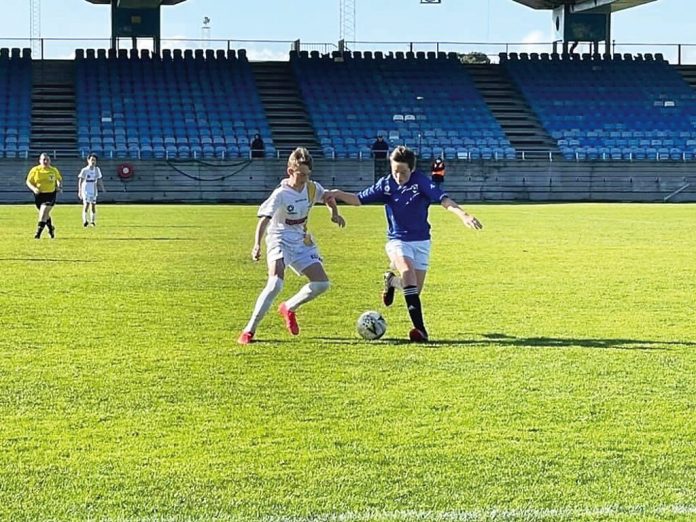 Staff Writers
SOCCER
GIPPSLAND Football Club is currently looking to expand its coaching team for season 2022 for its talented player program.
Numerous coaching positions are currently
available for coaches who have a passion for junior/youth development.
Gippsland Football Club is eager to branch out its existing coaching team of 12 coaches to a team of around 24 across various teams and development programs.
Available positions include head coaching
positions as well as support coaches for either less experienced coaches or possibly experienced coaches that may not be in a position to fully commit to the time demands of a head coaching position.
The club is looking for experienced coaches to lead the National Premier League Boys Under-14, Under-15, Under-16 and Under-18 squads.
A Football Federation Australia C-Licence
qualification is required for these roles (or a willingness to work towards one).
The club offers development programs for under 10 and 12 players across Gippsland (boys and girls) and are looking for new and experienced coaches to lead programs in South, Central, West and East Gippsland.
The club is also looking to offer Girls Development Programs in each Gippsland region for girls aged 13 to 16.
Gippsland Football Club would like experienced and new coaches to lead these programs.
In particular the club is looking to expand its female coaching team.
All coaches will be fully supported by a large coaching team as well as the club's technical
director of coaching Mark Cassar.
Gippsland Football Club will also provide
financial support for coach development courses for all successful candidates. Interested coaches should phone Mark Cassar on 0437 496 757.
The Gippsland Football Club offers pathways for talented young players. photograph supplied.