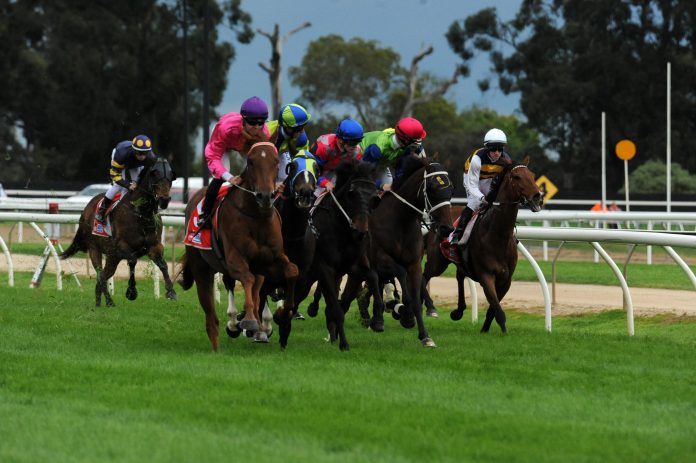 STAFF WRITERS
HORSE RACING
FOR the second year in a row, the Moe Cup will be held behind closed doors.
Just trainers and essential staff will be permitted inside the venue, while spectators will be forced to watch on various devices or from a vantage point in neighbouring Apex Park.
Fields were not known at the time The Express went to press, but a strong showing of metropolitan and local runners are expected to grace the turf this Friday.
The no-crowd situation is especially
disappointing for countless racing fans, who were no doubt eager to enjoy not only a day out but also to see Australian rock cult hero Shannon Noll perform live.
The Moe Racing Club has issued a full refund to all ticket holders.
Traditionally the Moe Cup is one of the landmark dates on the local events calendar, with a great deal of activity happening in the town's central business district before the first race starts.
The Moe Cup has also often served as the lead-in to various local football club trips away before flying out.
Showers are predicted for Friday, but despite this, the winner of the Moe Cup will still be crowned at Moe Racing Club, owing to the club's state-of-the-art StrathAyr sand-based track.
The quality of the track was on display at the clubs most recent meeting when wild weather saw flooding in parts of the region on Thursday, September 30. The wild weather did not deter Moe Racing Club, as the nine-race program went ahead as scheduled.
Although rain fell continuously throughout the meeting, industry representatives, jockeys, trainers, and course commentators were full of praise as to how well the Moe track performed.
The sand-based track is designed to allow continuous drainage to occur and prevent surface water laying on the track.