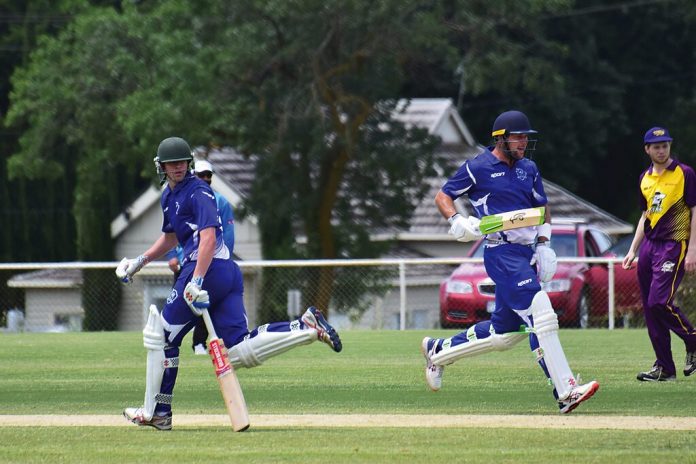 LIAM DURKIN
CRICKET
By LIAM DURKIN
LOCAL cricket still faces uncertainty surrounding a fixed start-date for the upcoming season.
A roadmap announced by Cricket Victoria has recommended that all competitions consider setting their Round 1 fixture to begin the weekend of November 13 (the weekend after Melbourne Cup).
At this stage, it is understood clubs in the Latrobe Valley and District Cricket League and Traralgon District Cricket Association are working on the presumption the season will start on Saturday, November 13.
According to the roadmap, the start of the season is virtually dependent on an 80 per cent double dose rate.
Cricket Victoria has shared its roadmap with the state government, which contains the following once 80 per cent double dose is hit (estimated to be reached by Friday, November 5, 2021):
Matches and spectators permitted;
Metro players maximum travel distance removed, and;
Changerooms, social rooms and bars open.
The LVDCL board is meeting tonight to consider arrangements for the 2021/22 season.
The TDCA has been conversing with member clubs, and has already made the decision to play a full one-day season across all three senior grades.
It is expected the LVDCL will also play a full one-day season.
A full one-day season appears to be a sensible option as it will allow as many games as possible to reach a result, and will also make it easier for organisers to reschedule matches in the high likelihood of washouts.
Given retention and motivation of players has been earmarked as an issue to address, a full one-day season might also help get as many people playing cricket as possible.
For the LVDCL, the delayed season and a full one-day fixture might carry a silver lining and potentially get more clubs competing in the A Grade competition.
Given it is impossible to get outrighted in a one day game, clubs that have been strong performers in second grade such as Willow Grove, Thorpdale and Newborough could see it as a good opportunity to make the step up and better themselves by playing A Grade.
If one of the above mentioned teams came into A Grade it would create a six team competition, thus eliminating the bye. It is also reasonably expected none of those teams would be out of their depth playing A Grade if it was in fact a full one-day season and could also be seen as a good stepping stone to testing the waters and potentially committing to A Grade in coming seasons.