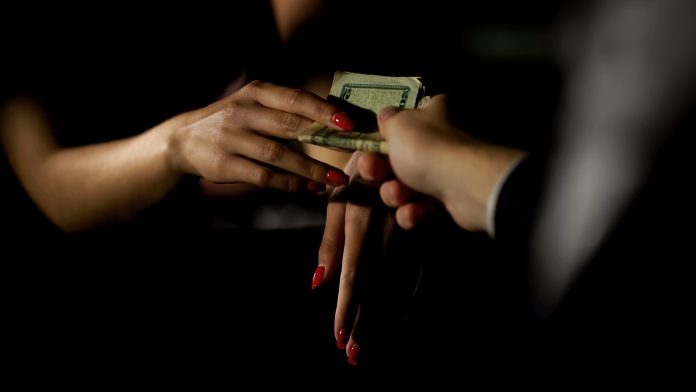 Michelle Slater
Latrobe City councillors knocked back a controversial motion put forward by Cr Dale Harriman to oppose new laws around decriminalising sex work in Victoria.
The state government had announced in August it was overhauling 30-year-old legislation to remove offences and criminal penalties for consensual sex work.
Current laws mean street-based sex work is a crime in Victoria, however, registered brothels, escort agencies and private sex work is allowed under licensing.
Sex work will instead be regulated through government and public health channels, with the state government to work with local governments on updating planning laws.
But Cr Harriman opposed the changes, fearing it could pave the way for street soliciting or brothels to operate "next to homes, kindergartens, schools, day care centres, women's refuges and churches".
Cr Harriman stressed he was not opposed to the concept of decriminalising sex work, but the potential for local governments to have little say on where this could take place.
"It needs to happen in a designated area that can be maintained safely and in an area that if the community did not want to be involved, they could stay away from it," Cr Harriman said.
"We don't want to have an application for a brothel as a home-based business to go in opposite a school and have the community jump up and down, but have it rubber stamped by the minister."
Cr Harriman also raised a raft of other concerns surrounding a lack of adequate
consultation, and a potential for "crime groups" to operate in the community if
de-licensing went ahead.
However, Cr Kellie O'Callaghan labelled the motion as "fear based" and it did not address the intent of the legislation.
Cr O'Callaghan also pointed out that there had been a two-week consultation process in conjunction with peak bodies, government agencies and community groups.
She said the motion did not address the importance of decriminalising the industry – particularly around conditions for its workers.
"Predominately the women who work in this industry may have had to do so in some fairly unsafe conditions," Cr O'Callaghan said.
"And the provisions for their support, opportunities for care, and industry standards and conditions that are necessary for them.
"It's been three decades since this legislation has been updated, so this is an indication how archaic it is and how out-of-date it is, there needs to be some changes."