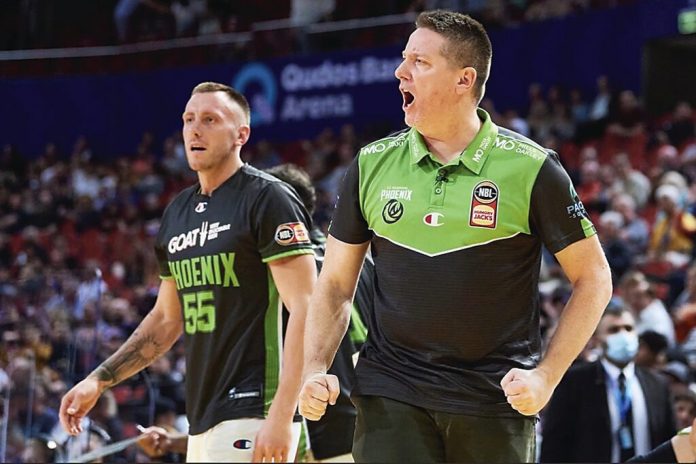 LIAM DURKIN
BASKETBALL
By LIAM DURKIN
THE Gippsland Regional Indoor Sports Stadium is set to play host to a National Basketball League regular season match featuring the South East Melbourne Phoenix.
The 3000-seat Traralgon stadium will welcome the Phoenix, who will make the journey down for a marquee fixture on Australia Day.
A motion that Latrobe City Council fund the game by providing $50,000 in cash and $5000 in-kind was moved unanimously at the most recent council meeting.
This motion followed a recommendation and strong support from the Tourism and Major Events Advisory committee to bring NBL games to the region.
The motion was moved by Cr Dale Harriman and seconded by Deputy Mayor Cr Darren Howe.
Speaking at the council meeting, Cr Harriman said it was an exciting prospect to have elite basketball right on our doorstep.
"This is a huge input from Latrobe City into the fastest growing sport in Australia," he said.
"I think it has been well thought out and I have to thank the Tourism Major Events Advisory
committee who were very, very supportive.
"We've seen before in the past we've had a number of National League basketball teams come down, and this goes back 20 years when we had both the Melbourne Tigers men's and women's teams playing pre-competition games, we've had Melbourne United come down and play pre-competition games.
"A huge advantage of that has been that they've come down in advance, they're run training clinics, not only for players, but also for coaches and we've also had access to high level referees training our junior referees as well.
"What we are going to be getting with the South East Melbourne Phoenix is they are actually going to come down for an in-season game.
"This is absolutely massive. This will bring people from across Gippsland and also bring people from Melbourne down to Latrobe City's Gippsland (Indoor) Regional Sports Stadium.
"If you're going to get tickets you'll want to get them early."
Cr Harriman said there was bound to be other benefits as well.
"The bonus we've got with this is to begin developing a relationship, which I have to say a number of local basketball associations have already done, with the Phoenix," he said.
"They are situated on the south-east of Melbourne, they see this (Latrobe Valley) as their home territory and again it gives us an opportunity to reignite and redevelop those relationships. Not only are our elite players but also our domestic players are being exposed to high level players, having that drive to promote an active lifestyle.
"It's also going to bring down those high level off-court officials and open that training up to those kids who might not be driven to play on-court but driven to be involved in basketball off-court.
"I think anything that gets our kids involved is great."
While all signs appear to be positive, Cr Graeme Middlemiss said it was important the Latrobe Valley weren't the ones doing all the giving in this instance.
"I'd be looking to see their supporter base coming from Melbourne and bringing their wallets with them (to support local business)," he said.
"I look forward with interest to see if we get the support that this report (from the Tourism and Major Events Advisory committee) points at."
The South East Phoenix has already reached out to local basketball associations, and is expected to hold any number of coaching and school clinics once COVID restrictions ease.
The regular season NBL match is scheduled to be held on Wednesday, January 26, 2022.
The Phoenix's opponents are not yet known as the fixture has not been finalised.