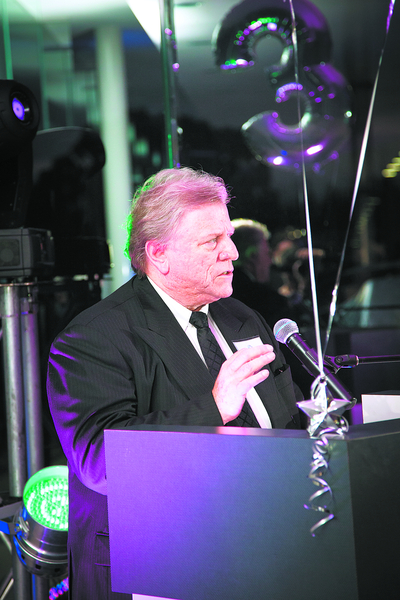 THE launch of a new automotive building has signalled "a higher profile" for the Gippsland region according to Valley Motor Group owner David Gittins.
Mr Gittins, who recently received an award for managing the best BMW motorcycle dealership in regional Australia, took the opportunity to launch the new BWM showroom at the Valley Ford premises in Traralgon.
"Gippsland is now home to a state-of-the art architectural building that has been nominated for a Master Builders Association Award," Mr Gittins said.
"It also means higher sales activity in Gippsland which in turn goes into the community."
He said the "higher visibility" of the showroom after its move from Morwell to Traralgon would also mean a growth in dealership.
"We recently put in an extra apprentice and had to move one person into motorbike sales, so that means the opening of a new position," he said.
"As we grow in our dealership we will also be able to carry more people as we grow in size.
"We've built an administrative area on top of the dealership that also means more jobs in the future."
The launch of the showroom coincided with the release of the new BMW 3 series – an automobile Mr Gittins described as "an economical and greener car".
He added, as a board member on a number of community groups, he chose to instill a "passion for the community" within his staff at the dealership.