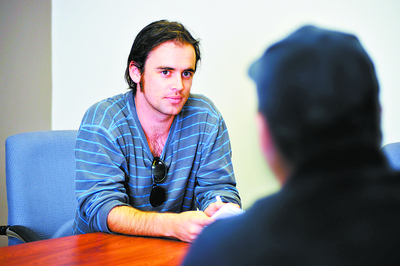 The ongoing grind of short-term contract stints were taking their toll on 'Tony', but since they dried up last year, things have been getting desperate.
Going under an alias because "people look down on you for being unemployed", Tony, a father of four, said after unsuccessfully applying for more than 200 jobs in the past few years, he said he "wants to give up every now and then".
Since maintenance company Alston Power finished its contract to manage Hazelwood Power Station shutdowns in Easter 2011, Tony has been trying to get work with another contractor, but has struggled in the tight "who-you-know" networking environment.
He said he personally knew six others in the same situation, and knew of countless more across the Valley.
As a fitter and turner (trades assistant), Tony has looked to upskill and complete his trade which he began in 1986, but said due to "government regulations", local trade schools were "unwilling" to take him on.
"This has been going on for years; I just want to finish my trade … I've tried everything to finish my training; I've even offered to work for free to complete it, but no one will take me for insurance purposes," Tony said.
With Hazelwood shutdowns rarely lasting longer than 12 weeks, Tony had been required to be involved in Work for the Dole for six years, which he said was degrading, and detracted from his efforts to complete his trade and find secure employment.
"I'm out working with people from prison; it's embarrassing. If I didn't have children, it would be a different story, but I've got to put food on the table," Tony said.