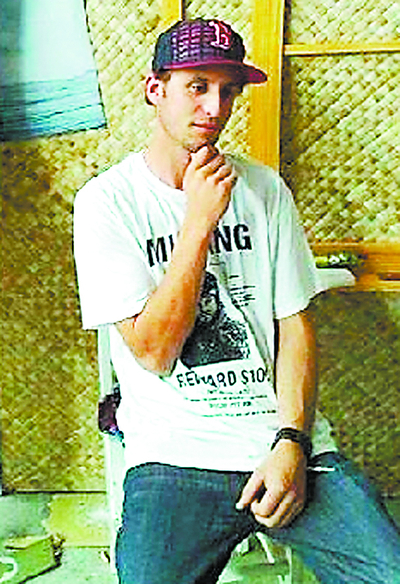 The Age
A FORMER Country Fire Authority volunteer has been convicted of deliberately lighting a bushfire on Black Saturday that claimed the lives of 10 people in Victoria's Latrobe Valley.
The verdict makes him Victoria's worst ever killer, but his lawyers have already said they are likely to appeal.
After five days of deliberations, a Supreme Court jury of seven men and five women yesterday found Brendan James Sokaluk, 42, guilty of 10 counts of arson causing death.
The 36,000-hectare Churchill fire destroyed 156 homes on 7 February 2009, after it started at two ignition points at the intersection of Glendonald Road and Jelleffs Outlet about 1.30pm.
Temperatures on the total fire ban day reached 43.6 degrees and were accompanied by strong winds of up to 70 kilometres an hour and low humidity.
Sokaluk was a CFA volunteer from 1987 to 1988.
His Holden sedan broke down on the road near where the fire started, next to a pine plantation.
Prosecutor Ray Elston, SC, said it was clear the fire had not started spontaneously.
"When the accused man arrives at that intersection there is no fire," he told the jury.
"No one else is suggested to be present. When he leaves it's ablaze. All causes save for deliberate ignition of this fire have been eliminated," he told the jury.
"There is only therefore one irresistible conclusion to draw from the totality of the material, with respect, we suggest, and that is the accused man set those fires at two points."
The month-long trial heard that after lighting the inferno, Sokaluk told several lies to cover his tracks.
They included telling one person he was on his way to a wedding, while he told others he was visiting a friend in the area.
He later admitted to police that he had started the blaze, but declared it had been an accident after he dropped cigarette ash out of his car window.
But Sokaluk's barrister Jane Dixon, SC, argued her client had autism and was a simple man and a misfit who was incapable of concocting a web of lies or deceit.
Sokaluk showed no emotion as the jury forewoman read out "guilty" on all counts.
Outside court, Ms Dixon said it was likely an appeal would be lodged.
"I think it's likely there will be an appeal," she said.
Asked how Sokaluk was feeling, she replied: "Shattered of course. I think he's a bit lost at the moment".
He faces a maximum of 25 years in prison on each count and was remanded in custody until a pre-sentence hearing before trial judge Justice Paul Coghlan at a later date.